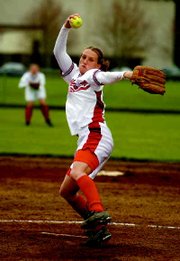 The Art & Soul gala happens tonight at the soon-to-be Columbia Center for the Arts, 3rd and Cascade streets in Hood River. From 6 to 11 p.m., the public will get a preview of what's to come at the future arts center.
The gala will feature samplings of performing arts — including performances by some of the Hair cast and the comedy improv troupe Perpetual Commotion — as well as music and dance. In addition to an opera singer, three bands — Savant Garde, Bigger of Two, and Swing Crew — will provide live entertainment. A mini-art gallery will be set up, with a small art auction to take place during the event. Hors d'oeuvres by City Market and beverages by Full Sail Brewing and local vineyards will be provided. Admission is $5.
The gala is the kickoff for a community fundraising campaign to raise money to purchase the building (which is being held by a private entity) and do renovations for the accommodation of the CAST theatre and the Columbia Art Gallery. In addition, the center will provide space for arts education and other cultural events.
"It's going to be a very festive evening," said Judie Hanel, chair of the center.