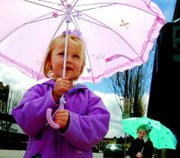 The 4th Thursday of Sprint Families in the Park will bring the 70's back to life with the Satin Love Orchestra on Aug. 28 in Jackson Park in Hood River. SLO is a ten piece disco/funk group that produces as much adrenaline as any party animal can stand. Their appearance is nothing short of stunning, with a metallic 70's-inspired wardrobe. They bring the sounds of the 70's back with style. KC and Sunshine Band, Earth, Wind and Fire, The Commodores, Kool and the Gang, Sister Sledge, and the Bee Gees are just some of their specialties. They do for the 70's what Johnny Limbo and the Lugnuts do for the 50's.
The evening starts at 6 p.m. with the American Legion Auxiliary fundraising BBQ. Many food vendors will also be in the park. The Desert Harem Dancers will entertain the crowd from 6:15 to 6:45 p.m.
Thursday is Columbia Gorge Pediatric Dental Clinic and Mt. Hood Meadows Night in the park. They are the main sponsors for SLO. Bring a blanket or lawn chair and enjoy the 70's with SLO in the cool shade of Jackson Park. Everyone is welcome and it is free due to dozens of generous sponsors. Families in the Park will be back in 2004 with a fantastic line up.