Friday, September 12, 2003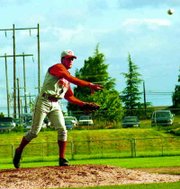 La Clínica del Cariño Family Health Center, the community health center in Hood River, has been awarded three major federal grants to increase its capacity to serve the Mid-Columbia Gorge region.
La Clínica will use the grants to build two new clinics in The Dalles and expand its existing medical and dental programs in Hood River.
The U.S Department of Health and Human Services and Health Resources and Services Administration grants provide nearly $800,000 in new and on going funding.
La Clínica del Cariño serves patients from a four-county, 73,000-people region that includes Hood River and Wasco Counties in Oregon, and Klickitat and Skamania Counties in Washington. Currently, most medical and dental treatment occurs at La Clínica's health center in Hood River. The health center has been providing outreach services to The Dalles area through its mobile dental van and medical field clinics.
Daniel Ward, Executive Director, said, "Even with our best outreach efforts, we see more need for improved access to care, especially for low-income or under-insured people." "We're eager to better serve people who live in the eastern counties — Klickitat and Wasco — by building new medical and dental clinics in The Dalles," said Ward, who became the health center's director two months ago. The grant package, according to Ward, "will also allow us to expand our Hood River dental clinic, and add staff and services to our 'Salud' health education and promotion program."
Ward added that "the dental expansion grants are especially timely, because we're nearing maximum capacity of our dental clinic."
Construction of the new medical and dental clinics in The Dalles will be complete before mid-December. New patients may begin making appointments for the clinics in The Dalles during November.
In addition to these newly funded projects, La Clínica will begin construction later this month on a more accessible patient entrance and a new non-clinical office building at its Hood River site. Those two projects will be complete in early November.
La Clínica del Cariño Family Health Care Center, Inc. was launched as a migrant health center in 1986 with a federal grant from the U.S. Bureau of Primary Health Care, Health Resources and Services Administration, Department of Health and Human Services.
A diverse group of concerned Columbia Gorge citizens had recognized the need for primary medical care for farmworker families. Approximately half of La Clínica's first patients were not farmworkers, so three years later, in 1988, the federal government designated La Clínica a community health center.
With rapid growth, by 1992 LCDC had moved to its own building in Hood River. In 1995, LCDC opened its first dental clinic, one of ten such pioneering programs in the U.S. LCDC has now expanded off-site with mobile dental clinics in White Salmon, Washington and The Dalles, Oregon, and medical "field clinics" for agricultural worker families in The Dalles and other outlying sites.
The original staff of eight has grown to over 70, including 10 family physicians, three mid-level medical providers, four dentists, and a full-time dental hygienist. More than 8,200 patients were served in 2002, with almost 31,000 clinical visits.
Though many of La Clínica's patients are employed and have commercial health insurance, the majority live with incomes below 200 percent of the federal poverty level, and over one third have no health insurance. About 25 percent of patients in 2002 were from farmworker families; about 34 percent do not speak English. Slightly over half of LCDC patients are Hispanic/Latino.
La Clínica has garnered numerous local, regional, and national recognitions for its work, especially with respect to cultural competence and to its activities in case management, patient education, health promotion, and outreach. La Clínica became the first ambulatory care facility in the region to achieve accreditation the Joint Commission on Healthcare Organizations (JCAHO) in January 2003.