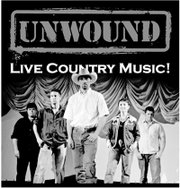 A bunch of years ago a friend of mine gave me disc and said, you've gotta check these guys out. The band, The Gourds, was named after the monetary unit of Haiti, and the album was called Cow Fish Fowl or Pig.
And it's great stuff, really.
I still have it, and it's funny that the songs pop up when I hit the random playlist for i-tunes, almost without fail. Considering my music library is well over 20 thousand songs, I laugh every time I hear one of the tracks.
You know, a few months ago, these guys were at Doug Fir in Portland, and there was some talk of getting together a bunch of people for the show, but the typical things happened. For the over 40-crowd, a start time of 10 p.m. with 3 bands on the bill on a Wednesday night didn't seem like a great idea. So we said, "well, next time….we'll wait for a reasonable night and try to go then."
But, lately, the "wait time" for the "reasonable time" seems to be getting shorter and shorter.
I've got this theory, that if I just sit still long enough, every music artist I'd like to see will be drawn to this region and appear within an hour drive of my doorstep.
Like, just this morning, I was informed of a concert by the kind folks at Ticketmaster that, once again, almost made me fall out of my chair (similar to when I found out Yulegrass was coming to town.)
A guy I've been hoping to see, for a long time, is gonna be at Edgefield at the end of August. Oh, and he'll happen to be on the bill with one of the living legends of music.
Edgefield, people. From my doorstep, that's even closer than the Rose Garden.
So, where was I. Oh yeah, waiting for a reasonable time and date to go see The Gourds.
Well, as you might have guessed, here it is: Monday, July 12, at the Waucoma Club.
The Waucoma Club, people. From my doorstep, that's closer than Edgefield.
And this time, not even the fact that it's a Monday will be an excuse. And as you'll read in the interview, Mondays are no excuse for the band, either.
See you there!
Kevin Russell of The Gourds was kind enough to take time out of their busy NW tour for an interview!