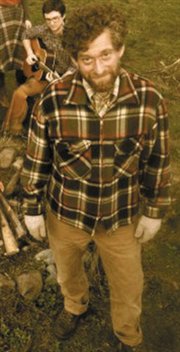 It's been a long time since I've seen a music video on TV.
I guess I can say that I'm old enough to remember when MTV actually had music videos.
And as I discovered music, more and more along the way, I began to realize that the music-video format extended way beyond (in years) the "new" music videos MTV was trying to promote.
It turns out that if you dig deep enough, there's plenty of black and white footage of classic music acts performing, or in some cases, lip syncing, to their songs.
But back then, and in some cases the early MTV days, the music video seemed to actually tell a story, or evoke a mood.
And, get this, the camera actually focused on a subject for more than 0.0005 seconds.
So I had to laugh when I stumbled upon the music video "Pedro Infante," from the band Pancake Breakfast.
I mean here was a modern band, on the internet, with a black and white video, with a story of the "saddest man in town."
And after watching this well-produced work, you really start to believe this video could have been made in those classic early days.
The only thing missing was the TV.
Mike Midlo of Pancake Breakfast will be at CEBU Lounge on Friday, April 8, starting at 9 p.m. PancakeBreakfastMusic.com
1. Mike, you'll be playing a show this week at CEBU Lounge in Hood River. What connection do you have to the Gorge and how often does your band perform here?
Well, my band Pancake Breakfast all began right here in the Gorge. That was back in 2007. I was living on a little place up Highway 141 near Husum and started writing/recording songs. One of my first shows was at Solstice in Bingen. I remember singing Sesame Street tunes and KISS covers. Since then Pancake Breakfast has played the Elk's Lodge a couple times (thanks Andrea!). Last spring we played at a winery event up near Lyle. I've always wanted to do a show in the Columbia Arts Center theater. Wouldn't that be cool? That seems like the right place for the kind of show Pancake Breakfast puts on.
2. Looking at your website, it's pretty obvious you've got some talented people helping you make your music, and especially, your videos. How do you manage to coordinate all of these efforts? How long does it take to get one of your videos done?
Pancake Breakfast has grown a lot since it began back in 2007. First it was just me and an old Kimball organ. Now there are 9 people in the band and a bunch of other folks who help-out with the other stuff.
3. Tell us how you came up with the storyboard for the video "Pedro Infante."
I didn't come up with the storyboard, director Anna Farrell did that! She's a filmmaker in New York City and (lucky for us) is also a big fan of the band. Anna really liked Pedro Infante and wanted to direct the video. So, she convinced a couple of her NYC film friends to fly to Portland and shoot the video for us. It was a great experience, especially since she had a clear vision and strong narrative. We spent one afternoon shooting on the Sandy River and one afternoon at a club in Portland. It turned-out pretty great ... especially for a no-budget video.
4. Your band, Pancake Breakfast, has a new CD out, but you'll be solo for this show. Any plans for a band tour to promote?
We played a ton of shows in and around Portland to promote the new record. And even though everyone in the band wants to hit the road, it's really hard to tour with band this big. So, we decided to use music videos to spread the word instead. And, I've been out and about playing solo shows all over the place. I just got back from San Fransisco where we made some new friends. Hopefully solo shows (like the one at Cebu Friday night) will help clear a path for next time when I can bring the whole band.
5. I noticed the CD is also available on vinyl, that's pretty cool! Do you still have a turntable and have you taken the time to listen to your own record yet?
Oh yes! I have a turntable and listen to records all the time. We planned to release the record on vinyl from the start. More than that, I wanted to make a record that had a really cool album cover ... one you can look at for a looong time. Remember starring at record covers while the hi-fi played? Yup. Plus, listening to an album on vinyl is a different experience. It sounds warmer than a CD or Mp3. And, I think folks pay closer attention to the music because you know it won't be long before you have to turn the platter over to side B!
6. There's a link for northwest documentary on your website. Is that something you're involved in?
We include links to things that the band is involved in and likes. One of the ¡Pancake Breakfast Singers! works for Northwest Documentary. They do great work.