Thursday, February 17, 2011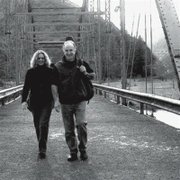 Elevated at Waucoma Club
Underground hip-hop band Elevated will be appearing with DJ Weather and friends at The Waucoma Club on Saturday, Feb. 19, starting at 9:30 p.m. Give a listen at www.elevatedhiphop.com. The Waucoma Club, 207 Cascade Ave., Hood River; 541-387-2583
Gorge Hafla dance Feb. 26
In Arabic, "Hafla" means "party," and for belly-dancers, a Hafla is a gathering where everyone celebrates the art of dance. Dancers perform in an informal atmosphere and there is open-floor dancing for everyone. The Gorge Hafla Dance Party is on Saturday, Feb. 26, at the Bingen Theater starting at 6 p.m. The event will feature many styles of dance, with dancers from Oregon and Washington and a live band, The Underscore Orkestra, playing a blend of Balkan, Klezmer, gypsy jazz and swing. Vendors will be on hand with jewelry, clothing and dance costumes. The $5 cover charge includes a raffle ticket for prizes. If you would like to perform at the event please e-mail Colette Todorov (colette@scarletthistlestudio.com) or Anne Key (anne@rabbitmurmurs.org).
Solstice anniversary party
Celebrate Solstice's 4-year anniversary this weekend, Feb 18-21, with live belly dancing Friday at 7:30 p.m., fire dancers on Sunday at 5:30 and 7 p.m. and live music with Joel Valle on Monday from 6-8 p.m. Solstice Wood Fire Cafe, 415 W. Steuben, Bingen, Wash.; 509-493-4006.
Calling all talent in the Columbia Gorge!
Lip Sync talent that is, for the Lip Sync Challenge on March 12, 7:30 p.m. at the Columbia Center for the Arts. This is your time to show your stuff in a fun party atmosphere. Bring out your favorite talent in costumes, comedic performance, dance or whatever makes your lips move. Individuals and teams can join. It's a great way to have fun with colleagues from work, with your book club or your craziest friends. And it's free to perform! There will be a dress rehearsal on March 6 at 4 p.m. Guest judges will be there to crown the Lip Sync Challenger of the Year and you could also win the Audience Lip Sync Challenge Choice. Audience members will be able to vote for their favorite act. So pull that talent out of the closet and sign up soon for the inaugural Lip Sync Challenge.
For more information or a viewing of the sample Lip Sync video, call Jacquie Barone at 541-530-2467 or e-mail at hobo@gorge.net, or contact Catherine Butler at performance@columbiaarts.org.
Special Purpose at Double Mt.
February is packed with music at Double Mountain Brewery. Music starts at 8 p.m. and there is no cover charge. Feb. 18 Kenny Lavitz; Feb. 19 The Special Purpose; Feb. 25 Tony Smiley; Feb. 26 Lone Madrone. Double Mountain Brewery, 8 Fourth St., Hood River; 541-387-0042.
Full Sail helps SMART Feb. 17
Come "Meet the Brewer and the Beer" on Thursday, Feb. 17, from 5 to 6:30 p.m. Full Sail will release its new Brewer's Share Beer, The Revelator, brewed by Chris Davis. A portion of the proceeds supports the Hood River Start Making a Reader Today (SMART) literacy program. Full Sail Tasting Room and Pub, 506 Columbia St., Hood River; 541-386-2247.
Hillbillies at HR Hotel
The Hood River Hotel welcomes the jazz of Blue Day with Suzie Sinclair (vocal), Bill Irish (guitar) and Susan Crowley (bass) on Friday, Feb. 18, from 6:30 to 8:30 p.m. On Monday, Feb. 21, the Hapa Hillbillies will be on hand. Music starts at 6:30 p.m. Hood River Hotel, 106 Oak St., Hood River; 541-386-1900.
Power, Einhorn play concert
Folk musicians Kate Power and Steve Einhorn have been on Garrison Keillor's radio show and well-known to listeners here in the NW. Catch them on Sunday, Feb. 20, at 7 p.m., right here in Hood River at a house concert at Paul Blackburn's house, 401 Montello. Call 541-387-4011 for more information.
Whitewater film fest Feb. 16
On Feb. 16 at 7 p.m. plan on joining Columbia Center for the Arts for the premiere of the new movie: "Wildwater" by Anson Fogel and Doug Ammons, described as "the first great whitewater river film, showing the art of paddling, the sheer beauty of rivers, and how they change us." World-class kayaker Doug Ammons will be your host for the evening providing insight into all the films. Four additional short films for the evening will include: "The Ashlu," "Run Rogue Run," "Seasons: Fall Kayaking the White Salmon River with Kate Wagner" and "The Great Migration." Skip Armstrong will be on hand for questions and answer as well as an American Rivers representative. Tickets are $10 for adults and $8 for students and seniors.
Lolo Motion at The Pines
Join Kerry Williams and his musical compadres as they rock The Pines Thursday, Feb. 17, with their impromptu solos and smooth vocals. Music is from 6-9 p.m. Henry Schifter and company return on Friday, Feb. 18, with favorites from the jazz standard songbook, from 6-9 p.m. This local singer carries you away with his smooth melodies and heartfelt music. On Saturday, Feb. 19, Lolo Motion brings upbeat designs to the Pines Tasting Room. Special guests will sit in to help us "form the funk." Don't forget your dancing shoes. Music is from 6-9 p.m. The Pines Tasting Room, 202 State St., Hood River; 541-993-8301.
'Radio Cowboy' at Naked Winery
Saturday, Feb. 19, 7-10 p.m.:
Radio Cowboy is a trio of accomplished songwriters, including Heather Christie, Philip Pelletier and David Miottel. RC combines sounds inspired by artists like Joni Mitchell, Rickie Lee Jones, Gillian Welch and Counting Crows creating a harmony-loaded, atmospheric twang that everyone enjoys.
Sunday, Feb. 20, 5-7 p.m.
Bre Gregg is a modern classic. She combines elements of old time Jazz, Blues and Americana and serves them up with her own modern slant. She is a small town Montana girl, who began singing at around five years old with her family of musicians. Today, Bre is a highly sought after vocalist, who performs with top Northwest talent in the best venues the city has to offer. Her first album, on the wind features Dan Gaynor (piano), Dave Captein (bass), Dan Stueber (drums and percussion) and even her dear ol dad, Drew Finley on guitar. She will be joined by the talented Chance Hayden and Tim Gilson.
Monday, Feb. 21, 7-10 p.m.:
Naked Winery's open mic/Jam hosted by Les Vaughn.
Naked Winery, 102 Second St., Hood River; 800-666-9303.
Entertainment listings can be e-mailed to jdrake@hoodrivernews.com