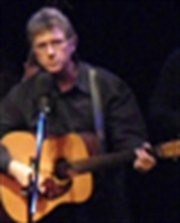 'Made for Mosier' April 28
The Made For Mosier Auction will be held at Springhouse Cellar in Hood River on Saturday, April 28. The evening starts at 5 p.m. with a no-host wine bar, followed by a silent auction at 5:30 p.m., dinner at 6:30 p.m. and live auction at 7:30 p.m. Tickets are $20 including dinner, and may be purchased at www.madefor mosier.com. Mosier school students have worked under the guidance of local artists Toms Royal, Wes Berthold, Shanda Pickhardt, Ruth Cutler and Ruth Longland to create a unique art project with a local theme to be auctioned off for the benefit. Other items up for auction are Disney passes, a vacation stay in Mexico, hot air ballooning and kite/windsurfing lessons. An online auction runs through April 25.
Bob Connolly at Trout Lake Inn
Dance to the music of Bob Connolly and Friends on Thursday, April 26, from 6-9 p.m. at the Trout Lake Inn in Trout Lake, Wash. Bob and friends will be there every Thursday, so mark your calendars now. No cover charge. Trout Lake Country Inn, 15 Guler Road, Trout Lake; 509-395-3667. Visit www.troutlakecountryinn.net.
Sonny Hess at Waucoma Club
Veteran guitarist and vocalist Sonny Hess first picked up a guitar at age 8. By the time she was a teenager, she was picking up gigs in Portland's top bands. Sonny went on to be the first woman nominated for Best Lead Guitar by the Cascade Blues Association. The Sonny Hess Band has a brand new CD, "All Aces," which critics say is her best work yet. Catch her at the Waucoma Club in Hood River on Saturday, April 28.
Tyler Fortier at CEBU April 28
The Student Loan is an eclectic four-piece newgrass band based in Portland, OR. Mixing traditional bluegrass and folk music with elements of rock, jazz, and blues, The Student Loan has a sound that defies genre and is both familiar and new. Friday, April 27, 9 p.m.
Tyler Fortier will be at The Cebu Lounge on Saturday, April 28, at 9 p.m. He'll be playing songs from his latest record, "Bang On Time" and his new single, "Dreams Are Like Fire." "Take Brett Dennen, mix it with just a touch of Ryan Adams, and push the whole thing into a jug-band aesthetic, but with more classically trained musicianship — that's Fortier. He has a hangdog face, big eyes, a firm handshake, a voice like a blanket, and his guitar-playing sounds like it could be twanging and strumming to the scenes of a period piece directed by David Lynch." Singer/songwriter Kate Lynne Logan opens.
David Barsamian speaks April 25
David Barsamian will be coming to speak in Hood River Wednesday, April 25 at 6 p.m. about his 2 latest books "Occupy the Economy: Challenging Capitolism" with Richard Wolf and "How the World Works" with Noam Chomsky. David is the founder and director of Alternative Radio, the independent weekly audio series based in Boulder Colorado. He is the author of numerous books with Noam Chomsky, Howard Zinn, Eqbql Ahmad, Tariq Ali, Arondhati Roy, and Edward Said. His bestselling books have been translated into many languages. David's interviews and articles appear in the Progressive, Z, The Sun, and other publications. He is the winner of the Media Education Award, the ALCU's Upton Sinclair award for independent Journalism, and the Cultural Freedom Fellowship from the Lannan Foundation. The Institute for Alternative Journalisn named him one of its top 10 Media Heros The event is at the Pines Tasting Room, 2nd and State Streets in Hood River. $10 suggested donation Produced by Squrl Music and Columbia River Fellowship for Peace.
John Maher shows 'Water Works' at The Pines
An unusual opportunity to view a large collection of work by mixed media artist John Maher will take place at The Pines (2nd and State, Hood River) through April. Large scale works as well as smaller pieces will feature the artist's facination with water. The artist's reception is April 28, from 4-7 p.m. at The Pines in Hood River. This is the largest collection of the artist's work to be shown in the Gorge to date. John's work has been collected nationally and internationally. His work has been shown extensively throughout the west, including Maryhill Art Museum, Coos Art Museum and Columbia Center for the Arts. His work has been featured on OPB's popular Oregon Art Beat television show and in Northwest Magazine and Columbia Gorge Magazine. His most recent work was a series of three large installations along major highways in the Gorge in 2011 titled " Running Fruit Ladders" which celebrated family farms. John lives near Mosier Oregon.
Nunally, Robinson play house concert April 25
Nell Robinson and Jim Nunally are back in Hood River for a house concert. Jim is a Grammy award winning guitarist, and the duo's first album together rose onto the bluegrass and Americana charts. They have appeared together on Prairie Home Companion. You can think of this pair as Iris Dement meets Del McCoury. There's more information at nellandjim.com Wednesday, April 25, 7 p.m. Paul Blackburn, 401 Montello, Hood River, OR 97031; 541-387-4011
Tango dance April 27
' Here's your chance to explore the mystery of Argentine Tango with a professional teacher from Viscount Studios. Carrie Whipple completed a three year apprenticeship with Alex Krebs and is passionately committed to studying movement and learning new ways of teaching. This practica is open to all levels, especially beginners. The Argentine Tango is a beautiful dance, subtle and sensual, and a great way to enhance your connection in movement. Beginners Lesson 6:00 - 6:45 p.m. Intermediate Lesson 6:45 - 7:30 p.m. Open Dance follows 7:30 to around 10 p.m. Cost: $8 for one lesson; $10 for both, includes dance party. Friday, April 27, 6-10 p.m. Mt. View Grange, 1085 N Main Ave in White Salmon. A public event sponsored by the Secret Salsa Society.