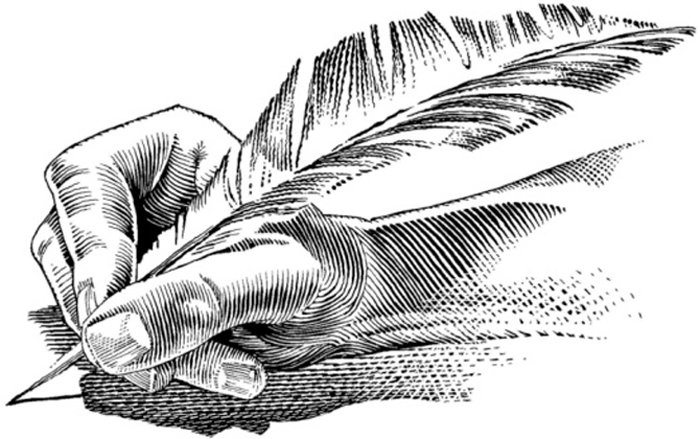 Work on the economy
What is the fiscal cliff?
It's a deal made between Democrats and Republicans in Washington that would raise taxes and slash spending. This took place when an agreement to lower the deficit couldn't be reached in 2012. It would take effect Dec. 31 this year, unless a new agreement is reached.
Democrats want to raise taxes on people who can afford it. Republicans want to cut benefits with no new taxes. Here's what will happen if no new agreement is reached by year's end:
Bush tax cuts will expire.
The Social Security tax will expire, raising the rate from 4.2 to 6.2 percent.
Certain tax credits will end.
Some ObamaCare taxes, mostly on high earners, will kick in.
Automatic spending cuts of 218 billion will kick in.
Extended unemployment benefits will end.
Medicare "Doc Fix." The rates at which Medicare pays physicians will decrease nearly 30 percent on Dec. 31.
Many critics believe that long-term deficit reduction is of primary importance. Many economics think otherwise.
"Is the deficit the nation's highest priority? It isn't. Speeding up economic growth is the most important thing now," says E.J. Dionne, an American journalist. I agree with Dionne.
I believe Obama and his majority in the Senate (with increased power in the House) should forget the deficit and work on the economy. Raise taxes on those who can afford it and stop trying to fix the deficit on the backs of the poor and middle class.
Anne Vance
Hood River
Return to sender
I need my rural post office! While Mosier and Parkdale post offices are slated to cut their hours of operation, thousands of other rural post offices and parcel processing centers across the country are slated for closure.
The United States Postal Service is setting a dangerous precedent in our rural communities by creating less than full-time USPS jobs as a standard, and insisting that rural folks travel to the next-nearest community with a post office for services. Well, for the very rural poor, young, old, disabled, and people without a car, that is not a simple option. In fact, it's an undue burden on the populous of this country.
This is all result of a ludicrous Congressional standard that made the USPS fully fund employee retirement accounts over 50 years in the future. The USPS has long been the only bureaucracy that is self-sufficient (due to its postage and box fees), requiring no federal dollars to support itself — until, that is, Congressional oversight required the over-funding of retirement accounts for USPS employees not even hired yet!
Sign the petitions and talk to Rep. Walden: Save our post offices!
Corie Lahr
Mosier
No coal shipment
In the early 1980s I worked at the Boardman Coal-Fired Plant. The plant has been a cost-effective base-load resource. With investments to meet more stringent air quality standards, Boardman could continue to operate for many years. Instead, it will be phased out by 2020.
At the time Boardman was built there was concern over nuclear winter, not global warming. The decision to limit the future of Boardman reflects new concerns both about air quality and climate change.
PGE and its ratepayers will bear the costs and risks of an energy future that relies more heavily on renewable resources, while the benefits will flow primarily to those outside PGE's service territory.
I support the decision. The solution to environmental problems often requires individuals and corporations to forgo actions that benefit them, but harm others. Individuals and corporations acting out of self-interest cannot be counted on to protect the planet.
At the same time that we are phasing out coal-fired plants in the Northwest, there are proposals to send the same Wyoming coal to power plants overseas. Coal companies, miners, railroads and port terminals each have an economic incentive to move this coal through the Gorge. Pushing to export this coal is individually rational for each of these players, but the resulting outcome would be harmful to the rest of us.
There is a degree of craziness in choosing to bear the costs of closing Northwest coal plants, while we export the same coal and have it returned to us as pollution, droughts, hurricanes and rising seas.
One of the functions of government is establish regulations and incentives to encourage actions that favor the common good over private interests. I encourage our political leaders to take action to oppose the shipment of coal to foreign markets.
Richard Davis
The Dalles
Coal dust correction
I would like to submit a correction to my letter on coal dust last week. (My mistake.)
I should have said that up to a pound PER MILE of coal dust could be lost from each car of coal. I refer readers to the railroad itself: BNSF Railway stated, "… that from 500 pounds to a ton (2,000 pounds) of coal can escape from a single loaded coal car" (2011). This amounts to about a pound a mile.
This information is from the BNSF website, "Coal Dust Frequently Asked Questions," downloaded in March 2011 by physicians in Portland.
The website has been subsequently changed to remove the question: How extensive is the coal dust problem? The website now has information about how coal companies might reduce the loss of coal dust and there are several references to a lawsuit.
If anyone would like a copy of the 2011 website, please let me know.
Linda De Sitter
Hood River
Coal export hearings
Starting the week of Dec. 3 there are three important government hearings on the proposals to export massive quantities of coal through the Columbia Gorge.
If these projects are built they will degrade our quality of life in the Columbia Gorge in multiple ways: double train and barge traffic in the Gorge, increase air and water pollution, increase train noise, cause delays at RR crossings and the list goes on.
The cities of The Dalles, Mosier, Dallesport, Hood River, Stevenson, Washougal and Camas as well as many others in the Northwest have already expressed concern or opposition to coal exports.
Now is your chance to express your concerns to the state and federal agencies that have jurisdiction over these proposals. There is one remaining hearing, Dec. 12 in Vancouver, Wash., at 4 p.m. A bus from Hood River to the hearing will be available.
To find out more contact me at peter@gorgefriends.org or 971-634-2038.
Peter Cornelison
Friends of the Columbia Gorge
Hood River
We deserve better
It is time for all of us who love the Gorge to wake up about what is going to happen with the coal coming our way. The devil is at the doorstep!
Eight-hundred-fifty-plus people attended a meeting put on by the DEQ in Portland last night. Sadly, the DEQ is refusing to look at the cumulative impact of all the coal proposals (EIS study) and is poised to sign off on the coal terminal in Boardman.
Please contact the governor's office and demand that an Environmental Impact Study be done that looks at the total picture. (Also contact our representatives and the Army Corps of Engineers.)
The people of Oregon and Washington deserve better. Future generations deserve better.
Sue Gay
Hood River