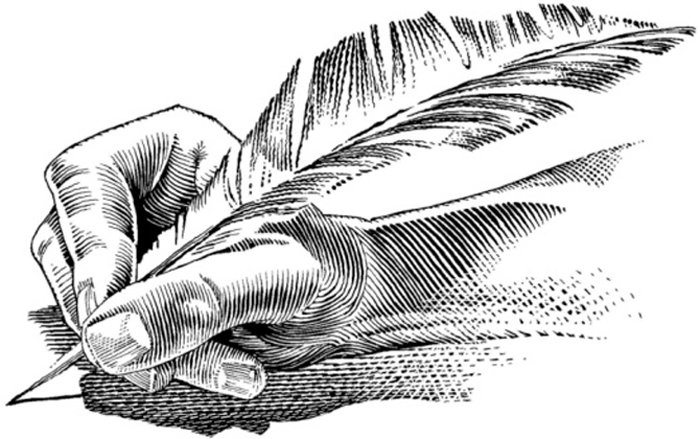 Tuesday, December 11, 2012
Take it, it's yours
Some facts for my Congressmen to consider while weighing cuts in the so-called "entitlements":
My Social Security benefit next year will go up 1.67 percent, supposedly equal to the last year's cost-of-living increase. Meanwhile, the deduction for my Medicare contribution will increase 5.0 percent and my Part D premium will raise 33.4 percent, leaving me with a net increase in my Social Security income of 0.4 percent or $4.60 per month.

Okay everybody else (like Charter TV, Pacific Power, Rosauers, etc.) — come get it! I'm sure you will.
Dave Dockham
Hood River
Hire the disabled
The Americans with Disabilities Act was passed in 1990 and since then, while there have been positive steps in providing people with disabilities employment, this demographic remains one of the most chronically underemployed in our country. Why is this?
There are many reasons but a couple of the more serious ones are a lack of knowledge about what the ADA does and does not say as well as misconceptions about people with disabilities.
Many potential employers have legitimate concerns about hiring a person with a disability. A few of the more common misconceptions are as follows:
Misconception: People with disabilities don't want to work. Fact: Gainful employment is important to any person, whether or not they have a disability. The sense of pride in working hard and achieving one's goals is no less real for persons with disabilities.
Misconception: A person with a disability's employment cannot be ended without risking litigation. Fact: While the ADA does stipulate that an employee cannot be terminated for reasons directly related to a disability a person may be let go for any of the reasons that anyone else can, such as absenteeism or insubordination.
Misconception: People with disabilities have higher rates of absenteeism and tardiness. Fact: People with disabilities miss work at a rate that is no higher than any other demographic.
Misconception: People with disabilities require expensive accommodations from their employers. Fact: Studies by the Job Accommodation Network have shown that only 22 percent of workers with disabilities require accommodations that incur an expense of more than $1,000. The majority require between $100-$500 of accommodations or none at all.
People with disabilities not only make good employees, but are also loyal shoppers. This demographic in our country has a discretionary spending budget of over $200,000,000,000 dollars a year, which is higher than that of teenagers, for example.
Hiring someone with a disability can make for a stronger business and community. Hiring someone with a disability: It makes both sense and cents.
Matt Alley
Hood River
Dickens would love it
Thanks and kudos to Richard Parker and all the crew and cast of "A Christmas Carol." Our family loved the production. Dickens would have, too. Lots of music, humor, even dance in the mix with, of course, the great wisdoms at the center of the story.
Gary Young was born to play Ebenezer Scrooge, methinks. Don't miss this great show — this weekend's shows are the last chance.
Tina Castañares
Odell
Filibuster sham
The U.S. Senate is dysfunctional. Filibusters are a shame and a shame. Today any senator wanting to stop discussion on the Senate floor has to just declare a filibuster and can leave the chamber. He or she does not have to say one word or state any reason for filibustering. He or she does not have to spend one single second stating reasons for objection to the proposed bill.
Jeff Merkley is leading the charge to change the rules of the Senate this January and fix the filibuster. Specifically, he wants to bring back the concept that if a senator wants to delay and obstruct a bill, then he or she must stand on the floor and defend the cause. No longer can a senator just make a phone call and leave. This reform would bring back transparency and accountability to obstruction. If a senator wants to block a bill, the American people should have the opportunity to see that obstruction, and decide if that person is a hero, or a bum.
Take the time to write or call Senator Merkley and give him your support on this issue. Contact Senator Wyden and ask — no, tell — him to sign on the Merkley's bill. Contact information for our senators can be found on the Viewpoint page of the Hood River News.
Gary Fields
Hood River
Asbury looks ahead
Asbury United Methodist Church just celebrated its 100th anniversary on Saturday, Dec. 8. The church will be holding three more worship services and a Christmas Eve service and then will close its doors.
We have celebrated the past and will now focus on the future, joining with Our Redeemer Lutheran Church to become an even more vibrant church to be a blessing for the broader Hood River community, including co-sponsoring the planned FISH food bank building.
Ruth Turner
Hood River