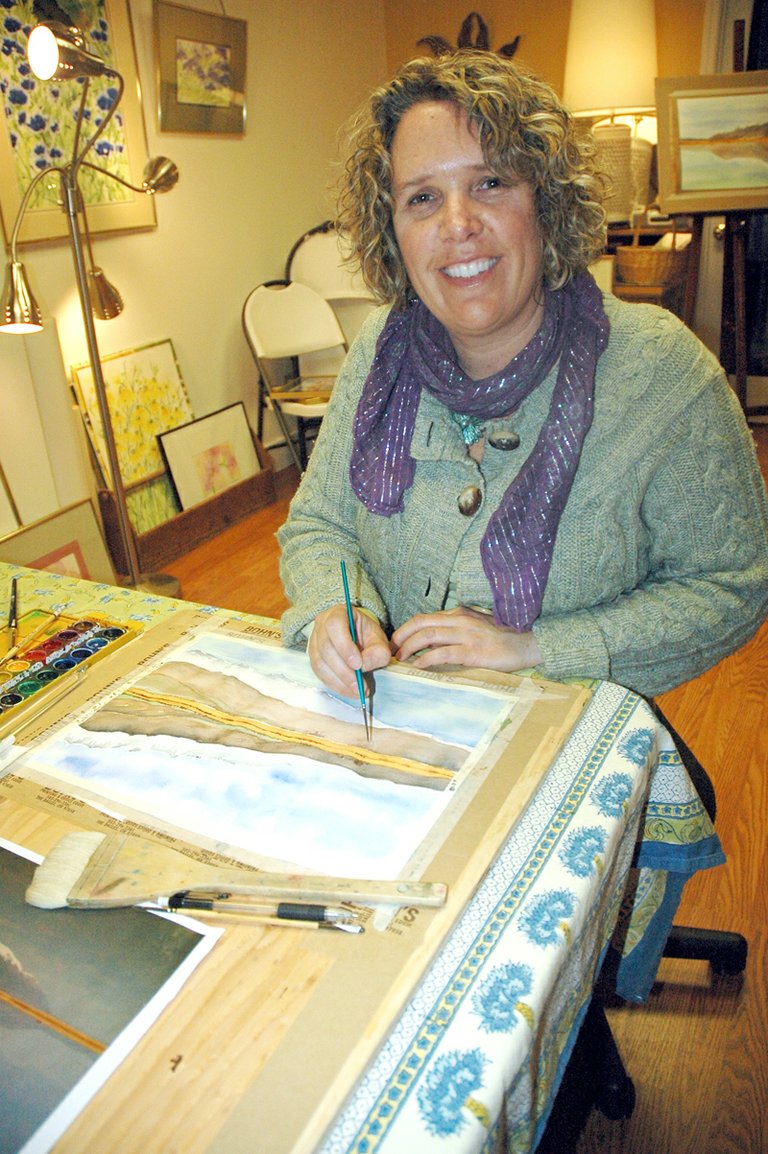 Friday, December 14, 2012
Veteran artist and teacher Elizabeth Anderson hosts her annual holiday open house and art sale at her studio in Hood River, Dec. 15-16.
The open house will be from 11 a.m. to 5 p.m. both days, at 417 Sherman St., Suite 8.
"I am happy to open my studio for visitors to come and see my artwork and where it is created," Anderson said.
She will have art, cards and other items for sale, staring at $5, and gift certificates for classes as well as for another of her specialties: custom pet portraits.
Her friendly Labrador puppy, Sunny, will be there to greet visitors.
Anderson teaches classes through Hood River Community Education as well as a three-credit class with Columbia Gorge Community College, and for the past 15 years she has taught a children's art class during summers.
Anderson said there is a large parking lot in front of the studio, located one block south of the library.
"I can't remember a time when I wasn't creating art," said Anderson, who has a degree in fine art and moved to Hood River in 1990 to airbrush artwork on windsurf boards.