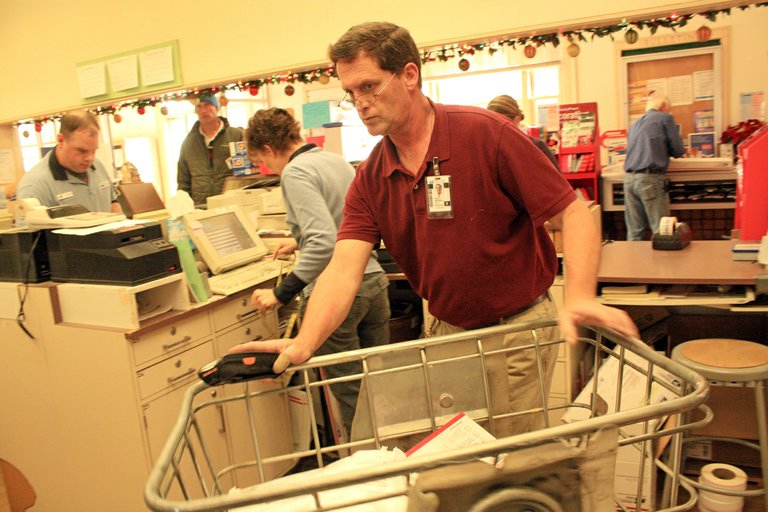 Friday, December 14, 2012
Kevin Branson, postmaster general at the Hood River Post Office, said area branches are gearing up for Monday, Dec. 17, which looks like it will be the busiest mailing day of the year.
It's not just busy for people mailing packages, but for the staff making deliveries as well.
For those planning to mail packages at the post office, Branson suggests having the boxes prepared as much as possible. Those wishing to avoid the lines can go to usps.com and do everything from general business — such as holding or forwarding mail — to printing out postage and labels.
With heightened homeland security, international mail, as well as mail sent to military APOs, FPOs or DPOs, all require a U.S. Customs Declaration Form. If these are handwritten, the person must have post office staff input the information. Those processed electronically, however, do not require this special step.
International cutoff dates have passed for Christmas delivery without using express mail options, but domestic packages are well within range, according to Branson. All mail should be complete with return addresses.
To help with congestion, the next two Sundays — Dec. 16 and 23 — letters and packages dropped into blue boxes by 3 p.m. will be processed that day.