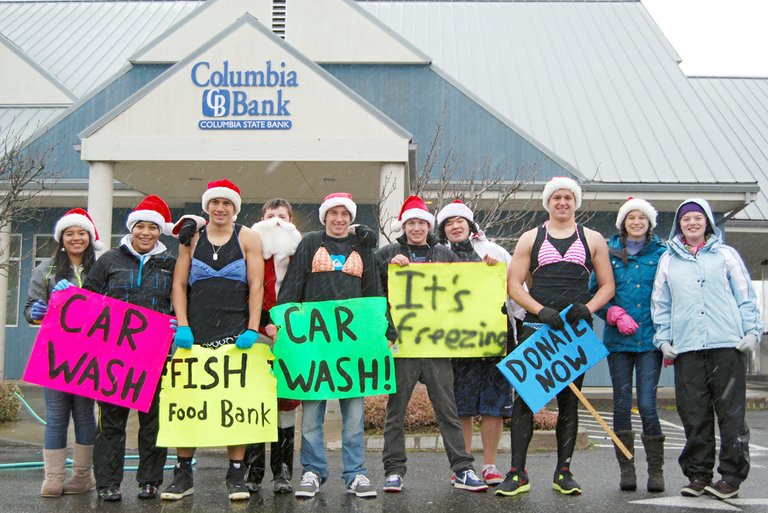 Tuesday, December 18, 2012
Tuesday morning brought a cold blast of winter reality when the first two-hour delay notice arrived through countywide email alerts telling families that the season of snowy roads is upon us.
According to Hood River County Sheriff-elect Matt English, the Tuesday snowfalls may have tested drivers, but few actual accidents were recorded.
"It's been pretty quiet for the sheriff's department," said English at press time Tuesday. "We did have a lot of slide-outs on Saturday, though." English reported there were many affected vehicles on Highway 35, Tucker Road and I-84 over the weekend.
While the Tuesday snow delay brought cheers from thousands of students, their hoots and hollers may have had some competition from another crowd seeking the slopes.
According to the Mt. Hood Meadows website conditions report, 12 inches had fallen in 24 hours as of Tuesday morning with temperatures down in the teens. Meadows received 3 feet of new snow in the past three days, increasing the snow pack to 77 inches.
Perhaps Meadows' online quote sums up the feelings of most skiers as they savored the incoming flakes: "It is looking positively powderlicious!"
On Tuesday, chains were required on both Highway 35 and Highway 26. Traction tires are allowed in place of chains on vehicles under 10,000 GVW who are not towing.
Continued snow of 3-6 inches mixed with rain was forecast through Thursday, with additional snow showers extending through to the weekend. Daytime highs are predicted to range between 35-38 degrees with nighttime lows in the high 20s. Christmas day is slated to reach a high of 37 degrees with snow flurries.