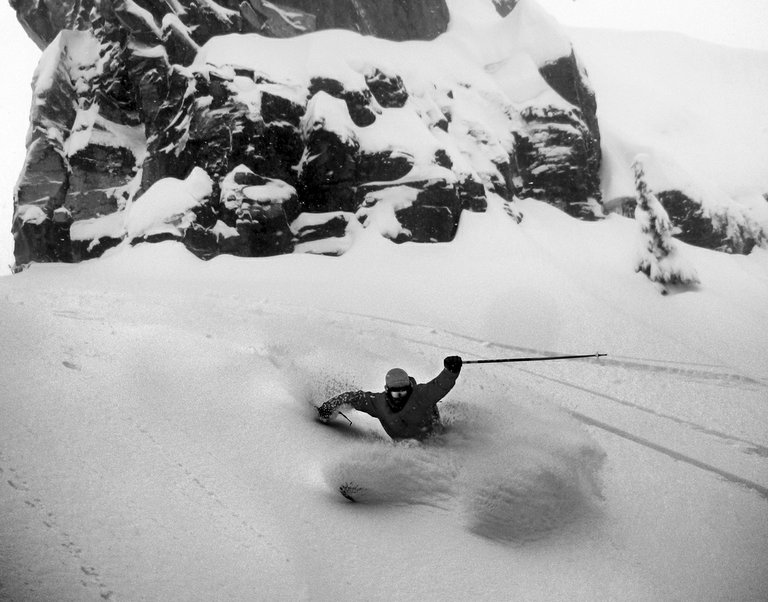 Friday, December 21, 2012
Cooper Spur Ski Area opened for the season Friday. The lifts officially start turning at noon, and the ski area will offer skiing, snowboarding and tubing every day through Jan. 6 for the holiday season.
The resort will open with a 20-inch settled base, one main lift, plus a beginner rope tow and two tubing tows. The ski area will operate on a special holiday schedule — with lifts operating daily from 9 a.m. to 4 p.m., with extended hours until 6 p.m. on Fridays, Saturdays, Christmas Day and New Year's Day. After Jan. 6 the resort will return to its regular Friday through Sunday operations.
Lift tickets are $28 for adults, $23 for juniors (7-14) and seniors (65 and over) and $5 for kids 6 and under. Ski and snowboard rentals and lessons are offered at additional costs. Season passes are $200 for an individual or $400 for a family (spouse and dependents age 22 and under).
For more information call the Cooper Spur snow phone at 541-352-7803 or visit CooperSpur.com.
Meadows hosts loads of fun
Mt. Hood Meadows Ski Resort has a full lineup of activities to keep skiers and snowboarders busy over the holidays; from ski and snowboard clinics and the weekly rail jam contests to après ski music series and the always-popular New Year's Eve party where lifts run until midnight.
Holiday highlights are listed below:
n Lifts open at 9 a.m. daily. From Dec. 19 to Dec. 31, lifts will run until 9 p.m., except for Christmas Eve (lifts close at 4 p.m.) and New Year's Eve (lifts close at midnight). The resort will return to its regular schedule on Jan. 1.
n Twilight Kids Club: Offered regularly Friday, Saturday and Sunday evenings but will be offered every evening from Dec. 19-Jan. 6 (with the exception of Christmas Eve and New Year's day). The program provides kids ages 4-12 supervision from 3-7 p.m., with a two-hour lesson, dinner and a lift ticket. The price is $70 for ages 7-12 and $80 for ages 4-6 (add equipment rentals for $15). Parents get a 3-9 p.m. ski pass for free with the deal.
n Nordic Center is open daily from Dec. 15 to Jan. 7, with 15 K of groomed and set track for skating and traditional striding. Learn to cross country packages are available, along with equipment rentals and advanced instruction.
n Dec. 21-23: Burton Mountain Festival, 9 a.m. to 4 p.m. daily. Test ride Burton's latest equipment for free, win prizes, let the youngsters play in the Riglet Park and attend the Après Ski Party Saturday.
n Dec. 22: Meadows After Dark Rail Jam Series, 3-8 p.m. in Shipyard. Free registration, contest divisions held for lower and upper level skiers and snowboarders. Helmet required (and parental release if under 18). Contestants win prizes from sponsors Nike, Never Summer, Icelantic and Trew.
n Dec. 22: Après Ski show by Tony Smiley, 3-6 p.m.
n Dec. 27: Après Ski show by Joe Stoddard, 3-6 p.m.
n Dec. 28: Après Ski show by Sake with Viasol, 3-6 p.m.
n Dec. 29: Apres Ski with The Shook Twins, 3-6 p.m.
n Dec. 30: Apres Ski with Tony Furtado, 3-6 p.m.
n Dec. 31: New Year's Eve Celebration presented by Widmer Brothers Brewing. Celebrate New Year's Eve with a fireworks display, buffet dinner and party featuring "Keegan Smith and the Fam." Lifts run until midnight, fireworks go off about 10 p.m. (purchase tickets in advance for organized party at www.skihood.com).
n Jan. 1: College Bowl Games on the big screen.