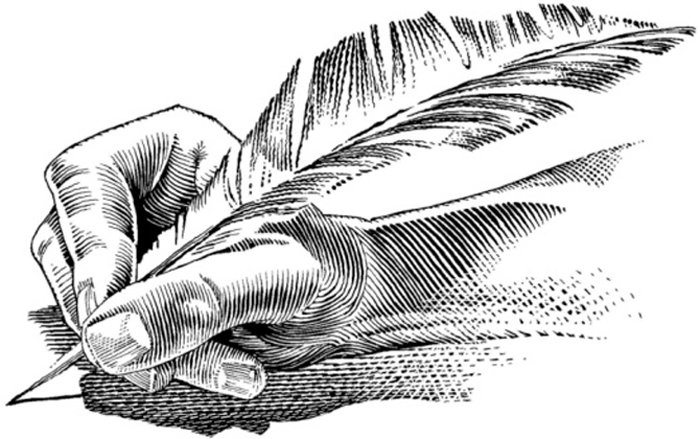 Friday, December 28, 2012
More armed guards?
We are so reassured.
One week after the tragic shootings in Connecticut, the NRA has stated that the only way to stop bad guys with guns is to station good guys with guns at every school. Hopefully, the children wouldn't be caught in the crossfire.
To extrapolate on that theory, to be really safe we'd have to post armed guards at every church service, shopping mall, subway station, airport, public gathering, school performance, movie theater, beach, political rally and roadside rest area. What about crowded city streets? I'm sure I've missed some threatened areas.
Does the NRA really think we'd be safer with all those gunmen hanging around eagerly waiting for the chance to shoot at bad guys? Why not keep assault weapons out of the hands of everybody except the police and the military? It would be a lot cheaper. Because of course all those guards wouldn't stand around threateningly for free.
Our ability to create weapons has advanced much faster than our society has. It's very bad luck for the good guys. Keep your heads down, everyone!
Wendy and Richard Best
Parkdale
Teachers with guns?
With all due respect to Dr. Don Rose and the National Rifle Association I have to take exception to the answer posed by Dr. Rose.
In case you have not been keeping up with national news Dr. Rose, we already have a growing problem keeping our adult teachers, coaches and clergy from having sexual affairs with our underage children. Given this fact, I find it hard to take your suggestion seriously that my children will be safer by allowing all "adequately screened" teachers to carry a gun in their schools. At least the NRA suggests using trained guards for child safety.
Having my sons' teachers walking around with a 9mm in a chest holster brings up visions of the Taliban in Afghanistan teaching children the same age as mine why Americans should all be killed.
Violence and education are both part of our lives in our society. However, one is an unfortunate result of one's upbringing or being abused while the other is what helps us rise above those unfortunate situations.
Steve Kaplan
Hood River
The spirit of Christmas
In a world that sometimes seems tragic and ugly, there are often reminders of the basic goodness of people.
On Christmas night, Joe from Cooper Spur Restaurant delivered pan after pan of donated turkey and dressing, ham, mashed potatoes and gravy, rolls, vegetables and pies to Parkdale Elementary School for the first Upper Valley Free Community Dinner.
Although the weather was frightful, many volunteer families showed up to decorate, serve, sing, clean up and deliver food to those who could not make it to the school due to the snow.
Lots of folks enjoyed a delicious holiday meal they might not otherwise have had access to thanks to neighbors caring about neighbors. What a nice place to live.
Marg Guth
Hood River
CAP help is appreciated
I would like to personally thank CAP/Community Action Program. If it was not for you and generosity of people I would struggle through the winter months on my heating bills.
Part of my house was built in 1940 and is on blocks which shift, and has thin walls. But I am lucky to have a roof over my head.
Thank You again and God bless all of you that contribute to this program.
John C. Dorsey
Hood River
Invest in at-risk youth
I respectfully have to disagree with some recent letters that have been motivated by the recent tragedy in Connecticut.
As I continue to read in this newspaper and in the Oregonian and listen to the news, nearly everything that is written and spoken about the reasons for this disaster, and others like it, have to do with guns. At the risk of being redundant I must say: It is people, not guns that kill. And, unfortunately it is younger people who have most recently committed these atrocities.
Everyone is talking about what we should do to prevent this from happening again. But little has been said about the despair, torment and lack of hope that must have been a part of the lives of these young people.
We can help prevent this from happening again if we invest in the lives of the young people in our communities. We do a pretty good job of this in our community. We have the Coalition for Children and Families; Leos; WINGS; Next Door; Big Brothers and Big Sisters; Young Life and many other groups.
But these groups alone cannot do the job. We need people to step up and walk alongside the young people in our community, especially those who are at risk. They are silently calling out to be listened to by someone who cares.
There are many of us, especially those of us who have retired from our professions, who could be using our time to personally touch the lives of young people. Contact one of these groups/agencies and ask how you can help make a difference.
What better way to guarantee a safe future for our children, grandchildren and future generations?
Jeanine Jacobson
Hood River