Wednesday, February 1, 2012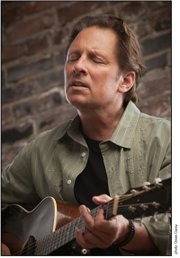 Ted Vaughn Blues Band at Waucoma Club Feb. 4
The Ted Vaughn Blues Band is performing in Hood River at The Waucoma Club on Saturday, Feb. 4. On tour with a self-titled CD, the Ted Vaughn Blues Band is becoming recognized nationally and world-wide for authentic harp and guitar driven blues. Visit www.reverbnation.com/thetedvaughnbluesband and give a listen. Check out Jim Drake's Entertainment Blog for an interview with Ted Vaughn.
Dance and Shamanic Journey
Avery Hoyt will be hosting a Five Rhythms Dance and Shamanic Journey, on Saturday, Feb. 11, from 6-8:30 p.m. at Yoga Samadhi in White Salmon, across from Inn of the White Salmon. All levels of interest are welcome, especially beginners. Admission is by donation, all proceeds will go to the local food bank. If you have further questions please contact Avery Hoyt at 503-757-3762 or email averyhoyt@gmail.com.
Bunzow at Cebu Lounge
Friday, Feb. 3: John Bunzow Electric Trio, 9 p.m. – Blues-Rock, Alt.-Country. Portland native John Bunzow has been called one of the finest roots writers-musicians on the current music scene. Producer Pete Anderson (Dwight Yoakam, Meat Puppets, Steve Forbert) said he is "…without doubt the best artist I've heard in recent times." Chicago Tribune columnist Jack Hurst credits Bunzow with mixing "the rootsy with the revolutionary." John Bunzow's most recent release is Alive at O'Connor's. Stylistically, the songs range from roots rock and R&B to modern folk rock. The production on most songs is very sparse – highlighting John's introspective writing, as well as his strong and unique vocals. This latest CD is getting extensive airplay on XM Radio (X Country) and in foreign markets including Holland, England, and Switzerland.
Saturday, Feb. 4: Pancake Breakfast Record Release Show, 9 p.m. – Pancake Breakfast is a roots-rock machine from Portland. They play super-powered, audience-inclusive sets. They make loud records. They shoot good music videos. You can see the band play clubs, festivals, and campfires around the West. "I really like this band called Pancake Breakfast. It's just this guy Mike Midlo and a cast of characters to back him up. At the core of it is good songwriting … every time I see them I feel like I'm peeking into somebody's living room while they're having a family sing along." Carrie Brownstein - Fader Magazine interview, January 2011.
Art gallery show opening – 'Fresh Faces'
This February the Columbia Art Gallery presents "Fresh Faces." The show will open on Feb. 3, with a reception from 6-8 p.m. Fresh Faces features the gallery's newly juried gallery artists and the work they have created in the past year. Mediums include photography, ceramics, watercolor, oil, jewelry, and sculpture. Participating artists include: Keel Brightman, Mia Howell, Gwen Good, Scott Gray, Peggy Ohlson, Ann Scott, Jeff Stewart. Jean Vercillo, Show Curator invites you to join us First Friday to hear each artists talk about their technique and process. Beer and wine will be available, as well as appetizers. The lobby will feature work by local artists Leah Hedburg and Joanna Kaufman. This gallery exhibit will be on display February 3 - 26.
Also, this month please join the gallery Feb. 19 to celebrate the 75th Anniversary of Timberline Lodge with a book signing and presentation of "Timberline Lodge: A Love Story, Diamond Jubilee Edition." Editor Jon Tullis will be on hand to sign copies of the book and will be giving a short presentation at 6 p.m. with a question and answer session to follow. The book signing and reception will begin at 5 .pm. followed by the presentation in the theatre at 6 p.m. This event is free and open to the public. For more information, please visit our website at www.columbiaarts.org or call Columbia Arts at 541-387-8877. Art Center hours: Wednesday through Sunday from 11 a.m. to 5 p.m.
Toast to Passion at Maryhill
Join Maryhill Winery for a Valentine's Day Celebration Feb. 18-19 from 10 a.m. - 6 p.m with a Photography Show (11-5 pm). Meet Gorge photographers John Clement and Darryl Lloyd. Live music both days from 1-5 p.m. Saturday: Portland Groove Collective Sunday: Guitarist Kit Garoutte Maryhill Winery, 9774 Hwy. 14, Goldendale, Wash.; 877-627-9445.
Author reading and discussion with Robin Hobb, author of 'City of Dragons'
Waucoma Bookstore and Columbia Gorge Community College are hosting author Robin Hobb for a book reading and discussion on Thursday, Feb. 9, at 12 p.m. The reading will be the Hood River Campus of Columbia Gorge Community College (1730 College Way, Hood River, 97031). Hobb will be discussing her writing and her new book "City Of Dragons," the third book of the "Rain Wilds Chronicles."
About the Book
New York Times bestselling author Robin Hobb returns to world of the Rain Wilds—called "one of the most gripping settings in modern fantasy" (Booklist)—in City of Dragons. Continuing the enthralling journey she began in her acclaimed Dragon Keeper and Dragon Haven, Hobb rejoins a small group of weak, half-formed and unwanted dragons and their displaced human companions as they search for a legendary sanctuary. Now, as the misfit band approaches its final destination, dragons and keepers alike face a challenge so insurmountable that it threatens to render their long, difficult odyssey utterly meaningless. Touching, powerful, and dazzlingly inventive, Hobb's City of Dragons is not to be missed—further proof that this author belongs alongside Raymond E. Feist, Terry Brooks, and Lois McMaster Bujold in the pantheon of fantasy fiction's true greats.
About the Author
Robin Hobb / Megan Lindholm was born in California, grew up in Alaska, and currently lives in Tacoma, Washington. As Robin Hobb, she is the author of fourteen novels and numerous shorter works. Megan Lindholm has published nine novels; her short fiction has won the Asimov's Readers' Award and been a finalist for both the Nebula and Hugo awards.
'Private Eyes' opens Feb. 9
Columbia Center for the Arts and CAST Theater present "Private Eyes" written by Steven Dietz and directed by Tom Burns. The show opens on Feb. 9 and continues on Feb. 10, 11, 16, 17 and 18 at 7:30 p.m. with a matinee on Feb. 12 at 2 p.m. Tickets are $15 for adults, $12 for students and seniors (62+), $8 for children 11 and under and $10 for groups of ten or more. Tickets are available at Columbia Arts and Waucoma Bookstore in Hood River and online at www.columbiaarts.org.
'Private Eyes' is a comedy of suspicion, a play within a play in which nothing is ever quite what it seems. Matthew and Lisa are rehearsing a play. Lisa may be having an affair with Adrian, the British theatre director. Or perhaps the affair is part of the play being rehearsed. Or perhaps Matthew has imagined all of it simply to have something to report to Frank, his therapist. And, finally, there is Cory — the mysterious woman who seems to shadow the others — who brings the story to its surprising conclusion. Or does she? The audience itself plays the role of detective in this hilarious "relationship thriller" about love, lust and the power of deception which pervades the play at all levels. Each character takes several opportunities to deceive the others, and the audience is never quite sure whether what they're seeing is real life, a rehearsal, or just imagination.
Special Singer/Songwriter event with San Francisco based guitarist JL. Stiles
Coming on Feb. 12, at 7:30 p.m., join Columbia Center for the Arts for a very special singer/songwriter evening with the San Francisco based guitarist J.L. Stiles, Ben Bonham and Captain James Cook. J.L. Stiles has opened for many a blues great, including BB King, Etta James, JJ Cale and Keb Mo. Armed with only his earthy warm baritone, a guitar and harmonica, J.L. Stiles is exactly what you expect from a blues singer, a self contained musician who moves his audience.
He will be joined on stage by local slide guitar and ukulele player Ben Bonham. Ben has over twenty years of professional experience as a live performer, teacher and recording musician in both the U.K. and America. Since 1996, this British expatriate has delighted U.S. audiences with his renderings of old time American music and his mastery of Delta blues, vintage Hawaiian, folk, ragtime and country blues guitar.
Also joining JL and Ben will be leader of the popular Portland based band Trashcan Joe, Captain James Cook. A songwriter since age 14, he now has well over a thousand compositions and is still pumping them out. The quantity certainly hasn't watered down the quality in this case, as the Captain is widely regarded as a songwriting genius. Tickets are $10 for the show and are available at Columbia Arts or online at www.columbiaarts.org. Columbia Center for the Arts is located at 215 Cascade Ave. in Hood River. For more information visit our website at www.columbiaarts.org.
Audio Preview
Song Beside My Grave by J.L. Stiles
Shadows by Capt. James Cook
All About Love by Ben Bonham
Funkship Columbia at The Pines
Feb. 2: 6:30-9:30 p.m. Kerry Williams & Co Quench your thirst and musical cravings Thursday night at The Pines. Join Kerry Williams and his musical compadres as they rock The Pines with their impromptu solos and smooth vocals. Dance to the music of Kerry and his compadres, have a glass of wine, and chat with other music-lovin' locals.
Feb. 3: 5:30-8:30 p.m. Henry Schifter Enjoy a glass of wine and relax to the soothing voice of Henry Schifter and Dan Crothers on keyboards as they transport you around the world with an international repertoire of tunes. Feb. 4: 7-10 p.m. Mardi Gras with Funkship Columbia Get down to Funkship Columbia as they rock your funky soul in our high energy, booty-shakin' Carnival celebration! Enjoy music, wine, beer, and beads. 21+ only First 20 people $5, after that $10. Tickets on sale now! Feb. 5: Closed in observance of Superbowl Sunday.
Rio Con Brio concert Feb. 11
House Concert with Rio Con Brio, 7 p.m., Saturday, Feb. 11. Formed in 2005 in Portland, Rio Con Brio has established itself as one of the Northwest's premiere performers of choro, the early 20th century street music of Rio de Janeiro, Brazil. Influenced by Afro-Brazilian rhythms and the cafe music of Italy, France, and Portugal, choro is both exotic and familiar, evoking in turn the carnival of Rio and the cafes of Paris. Performing on acoustic mandolin and guitar with virtuosity and passion, Rio Con Brio plays music that is festive, beautiful, and perfect for every setting, from wineries and weddings to concert stages and corporate events. Paul Blackburn, 401 Montello, Hood River; 541-387-4011
Tapwater at Double Mountain
Sat, Feb. 4, TapWater Free. 8 p.m. 21+ http://tapwatermusic.com/ This boisterous sextet blends the sound of banjo, steel pans, piano, accordion, upright bass, guitar, vocal harmonies, drums aplenty and more into a swirl of highly danceable and strangely exotic music steeped deeply in the roots of American tradition. Bandmates Steve Moore, Timmy Jones, Rudy Slizewski, Ravi Laird, Wes Elliott and Simon Lucas are all curious about how different cultures produce music. They study, explore and borrow from genres across the world and delight in their shared desire to run it all through their uniquely American filter.
Eddie Corduroy at Naked Winery
Saturday, Feb. 4, 7-10 p.m. Eddie Corduroy & the Jackets - Eddie Corduroy & the Jackets is a Blues and Roots Rock band. With influences from the styles of T-Bone Walker, Albert King and Dave Gonzalas of the Paladins, they will make you want to stand up and dance! Eddie focuses on writing and performing original music in the styles he loves most; Blues, Surf and Rockabilly. And they are not limited to that, they also play cover songs to get the crowd singing along!
Monday, Feb. 6, 7-10 p.m. Open MIC & Local's Night - Hosted by Glen, this will be a Bluegrass themed night. Come lift your mood with a glass of wine or a pint of beer. And since the mountain is open, Local's Night is back, meaning we have wine by the glass specials -a different one every week- and $2.50 pints of beer. So don't miss out on any Monday night, it could just happen to be your flavor.
Home At Last Benefit Feb. 4
The Stolen Sweets from Portland will be playing at Bone Soup, a dinner/dance benefit for Home At Last Humane Society, on Saturday, Feb. 4. They will be playing swing and jazz from the 30's and 40's. The event will be held in the Grand Ballroom of The Dalles Civic Auditorium from 6 to 10 p.m. The dinner is a gourmet soup dinner. A silent auction will be held as part of the event. The cost for the dinner and dance is $20 in advance or $25 at the door. This is a 21 and over event. Tickets can be purchased at Waucoma Bookstore in Hood River, Country Cafe Lyle, Klindt's Bookstore The Dalles, or Home At Last Humane Society in The Dalles. For additional information visit www.homeatlasths.org.