Wednesday, February 8, 2012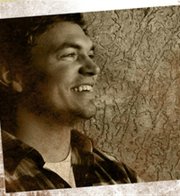 Barlow Road, Student Loan at Cebu Lounge
Friday, Feb. 10: Barlow Road w/The Student Loan, 9 p.m. – Alt. Country, Folk-Rock with Barlow Road, and high energy bluegrass with The Student Loan Hailing from the beautiful Columbia River Gorge, Barlow Road is the music machine where Matthew G. Mesa crafts songs reflecting everything about the landscape and its two-legged inhabitants. With guitar in hand and harmonicas close by, he weaves tales about love, life, asphalt, dirt, and everything else we get on ourselves. The Student Loan is an eclectic four-piece newgrass band based in Portland. Mixing traditional bluegrass and folk music with elements of rock, jazz, and blues, The Student Loan has a sound that defies genre and is both familiar and new.
Portage Grill welcomes comedian Jimmie Walker
The Portage Grill in The Dalles presents a night of classic comedy on Friday, Feb. 24, starting at 8 p.m. with televsion star Jimmie "JJ" Walker, of the 1970s sitcom "Good Times." The show will also feature the comedy of Mike Wally Walter. Tickets are $25 for this 21-and-over event. For more information call Mike Rinaudo at 541-298-3287.
Squaredance at Rockford Grange
Note: Potluck dinner at 5:30 p.m. On Saturday, Feb. 11, from 7-10 p.m., it's the Second Saturday Country Dance and Potluck at the Rockford Grange in Hood River. The dance caller will be Sue Baker from Hood River. The band will be the Mill Creek String Band. Dance lessons will begin at 7 p.m. All ages welcome and no partner is required. Family friendly event. All dances walked through first time. Enjoy an evening of country squares, contras, circle dances and a few waltzes. The dance will be at the Rockford Grange, on Barrett Road, Hood River. $6 for members, $7 for non-members, $1 for youth and students. Please bring snack treats for break time. Call Keith Harding at 541-352-7550 or Tom Hons at 541-386-5771 for further information.
Uke Fest returns March 2
The fourth annual Gorge Uke Fest concert will be held on Friday, March 2, at 7 p.m. at the Hood River Middle School. If you haven't had the pleasure of experiencing this wonderful evening of entertainment, be sure to catch it this year. Join your emcee and raconteur, Lil' Rev, as he takes you on a musical adventure featuring ukulele virtuoso James Hill and cellist Anne Davison, The Canote Brothers, Ralph Shaw, Brook Adams and the Hapa Hillbillies. Who knew the ukulele could be so wild! Tickets are $15 adult; $5 for 12 and under, available at Waucoma Bookstore in Hood River and the Community Education office. All proceeds from this concert go the local school music programs.
Matt Brown at The Pines
Quench your thirst and musical cravings Thursday night at The Pines in Hood River. Join Kerry Williams and his musical compadres as they rock The Pines with their impromptu solos and smooth vocals. Music starts at 6:30 p.m. Friday, Feb. 10, 6:30 p.m.: Matt Brown. Matt Brown's velvety voice, reminiscent of Jack Johnson and Amos Lee, along with smooth guitar skills will keep you lingering onto every note. You don't want to miss this show.
Manimal House at Double Mt.
Since 2006, Manimalhouse has been bringing gritty, high energy funk and soul music to dance floors around the Pacific Northwest. Combining the sexy, powerful vocals of Reyna Mallare (think Aretha meets Beyonce), fresh horn arrangements and non-stop energy, Manimalhouse turns every club into a house party. Double Mountain Brewery, Saturday, Feb. 11, 8 p.m. 21-and-over. No cover charge.
'Stranglers' at Naked Winery
On Saturday, Feb. 11, from 7-10 p.m. Naked Winery in Hood River presents The Johnson Creek Stranglers. Johnny Outlaw and Jerry Ransom have played music professionally for 40 years combined. Outlaw, a self proclaimed Northern hillbilly, has a Johnny Cash/Keith Whitley sounding vocal, while Ransom, a southern states raised hellbilly, has a Hank Sr/Kurt Cobain sounding voice. Together, they create some totally original sounding outlaw country music. Mondays: Open Mic Night with Bill Nielsen and Lisa Marie. Come have fun to some rock 'n roll classics! From 7 to 10 p.m.
Tess Barr at Waucoma Feb. 11
The Tess Barr Blues Band will be at the Waucoma Club in Hood River for the Valentine's Ball, Saturday Feb. 11. Music starts at 9 p.m. The band will be playing tunes from their new upcoming CD.
Music, more at Alma Terra
Polly Norris and Glen Holmberg will be playing acoustic music on Friday, Feb. 10, from 6:30-8:30 p.m. at Alma Terra Wines in Bingen, Wash. Stop by for a glass of wine, chocolate and chocolate paninis. Alma Terra Wines, 208 W. Steuben, Bingen, Wash. 509-637-2633.
Little Oak Montessori School benefit Feb. 11
A benefit for the Little Oak Montessori School in White Salmon happens Saturday, Feb. 11, from 6-10 p.m. The location is at the Skyline Hospital Event Room with a spectacular panoramic view of the Gorge and Mt. Hood. There will be food, wine and beer, live music, fabulous auction items and some surprises. Tickets are $20/person and includes: Entrance to event, dinner and dessert compliments of Henni's Kitchen & Bar and Solstice Wood Fire Cafe, complimentary wine beverage (there will also be a cash bar), live jazz music by Joey Appel of the beloved Clambake Combo and an auction bidding package. Tickets are on sale at Solstice Cafe, Henni's and Collage of the Gorge. For more information please call 509-281-1721.
Music venues in The Dalles
Tess Barr Blues, Friday, Feb. 10, at Clock Tower Ales in The Dalles from 7:30-10:30 p.m. Clocktower Ales, 311 Union St., The Dalles; 541-296-2602.
Rich Wilkins Blues Band, Saturday, Feb. 11, 6:30 p.m. Ananas Boutique, 414 E. Second St., The Dalles; 541-296-1110.