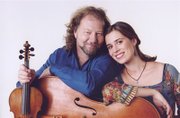 Jim Drake's Entertainment Blog
'Release your ear, play what isn't written, dance with the muse'
In my whole life, I don't think I've ever had a pair of headphones that cost over $20. Probably for good reason. They were always laying around, getting stepped on, stashed away over here, and getting plugged into everything from guitar amplifiers to the latest Quadraphonic hi-fi stereo. I'm pretty sure one of our cats wrangled one of my earlier headsets out of commission. I guess I resigned myself to the fact that if I spent more than $20 bucks, it would probably sound the same anyway.
But this Christmas, all of that changed.
Now, I know by now you're probably thinking, "oh, you went with one of the Bose™ ultra-noise-cancelling models that can minimize a F-15 jet flyover down to 4 decibels and you can still hear the air expanding inside your lungs, didn't you?"
Well, not quite, but for the first time in a long time, I actually went and comparison shopped — or listened, as the case may be.
So when I walked up to the music store counter and said I wanted some headphones, the guy asked me first off — "Did you bring any music to listen to?" I looked back with a deer in the headlight stare. "Uh, no," I dejectedly mumbled. How could it not occur to me to bring music when you are specifically shopping for headphones.
The helpful sales-guy produced an iSomething with what appeared to be 7,000 songs accessible by remote-pinky control, and a nice selection of over $20 headphones.
Now, this was a perfect example of three or four things looking pretty much the same — black, 1/4 inch plug-in cord, round-shaped earphones with slight variations in padding around the ear and headband.
As you can guess, one pair stood out, soundwise. And not by a little, either. I remember that I had to ask one question — did any of these headphones have their own volume control? One pair was so much better, I though the others were stuck on "1" for volume. I was amazed to learn the answer was no.
My new headphones turn out to be a great analogy to the music coming up at the Columbia Arts Center. Alasdair Fraser and Natalie Hass play the fiddle and cello, respectively, and we all know what those instruments look like. They can all look the same. But when these guys turn them on, I think the sound is going to be upgraded.
And you can hear them for the price of a cheap pair of headphones.
The Columbia Center for the Arts presents Scottish fiddler Alasdair Fraser and cellist Natalie Haas on Tuesday, Jan. 17, at 7:30 p.m. Tickets are $22, available online at www.stringsconcerts.com or at Waucoma Bookstore.
Interview with Alasdair Fraser
Thanks in advance for visiting Hood River. You are regarded as one of the best traditional Scottish fiddlers. What were your circumstances growing up that led you to this career?
My grandfather's fiddle was lying in the house unused! I got violin lessons from the age of 8 and learned Scottish music at home. As I've often said — I was chronically, debilitatingly shy and awkward as a child. Scots, in general, suffered from a certain 'cultural cringe.' I was lucky: from an early age I was smitten by playing the fiddle, and it helped bring me out of my shell.
This was at a time when it was common practice in Scotland to reprimand schoolchildren for speaking in their local dialects, and the news on the BBC in Scotland had to be delivered in a particular English accent by people who knew how to speak 'properly'!
A similar dictum was in evidence in the manner in which the violin was, and often is, still taught. People were trying to learn music in a state of fear — of playing a wrong note, of standing wrong, or holding the bow incorrectly, of playing ornaments or notes that weren't in the written music. Native dialects and personal expression were both squelched! I began to see control mechanisms at work and then to think there's more going on here than music. The fiddle is a sort of divining rod for me, and I follow it to all sorts of places.
You frequently tour with cellist Natalie Haas. What made you want to incorporate this instrument into your work?
There is a long history of the cello being used in Scottish music. In fact the fiddle and cello were often referred to as the "dance band of choice" — especially in the 18th century but also well into the 19th century. The cello is a very versatile instrument and can groove and rock and play harmony and seize the melody. It needed to be brought back into the traditional music fold and this has happened in the last ten years! Natalie and I enjoy exploring all the different musical sensibilities this combination offers today — from old Scottish tunes to a new "Acoustic String" adventure.
Your website says that you'll be in California, Washington, Oregon, Alaska, and Scotland this month. How many days a year are you on the road and how does the travelling inspire your music?
Very many days — for those who are really curious check out our website for our ridiculous touring schedule! We love to travel — making music for me is about many things, but foremost of all is the soulful communication between people — and there are people everywhere — sometimes of very different backgrounds and life experience. Music can bring people together in a beautifully organic way that I find to be inspiring and humbling at the same time. In a way, we are the servants of the music.
You are promoting a new album, "Highlander's Farewell." I'm sure we can expect to hear some tunes from this CD on Jan. 17, but what else is in store?
We play music that we love. Music that reflects the different energy levels we touch — from wild and crazy to poignant and beautiful melodies — both old and new. There's no shortage of great tunes to choose from!
I know a few folks who have visited your summer music camp in California. I understand you prefer teaching songs "by ear" rather than handing out sheet music. Is this a better approach for a more "traditional" learning experience?
No question. To play traditional music one must develop an "ear" for the dialects, sounds, nuances and flavors reflecting the regional beauty and diversity of the music. One must develop a musically linguistic ear and sensibility and this is very difficult to do whilst reading music. Once the ear has been released, one tends to become a much more "available" musician. The camps, and the resulting international community, have been an incredibly enriching experience in my life.
In exploring music and individual expression, we share moments of craziness, intimacy, sadness and joy, and form lifelong bonds. The fiddle brings us together and I am thankful for that. As an introvert who didn't always know how to enter a group but was aided by the fiddle, I was always keeping an eye out for the disenfranchised — the people left outside for whatever reason. As a fiddler, and in the resultant privileged dance with the muse, I continue to this day to try to be inclusive, to try to bring people into the dance or to the warmth of the musical hearth.
I noticed you have American old-time fiddler Bruce Molsky on your new CD, among others. What aspects were you looking to bring into your music from all these different players?
It's wonderful to compare, contrast, find similarities with and learn from kindred spirits from other similar and diverse musical backgrounds.
How do you know that your instrument is "the one" you should be playing?
Mostly the listener hears the fiddler and not the fiddle but the player's instrument has to feel good while playing and you have to love the instrument and the sounds you can draw from it as a player. I could write a whole book on this subject as well as all the other questions! Thanks for your interest and we are really looking forward to our return to Hood River!