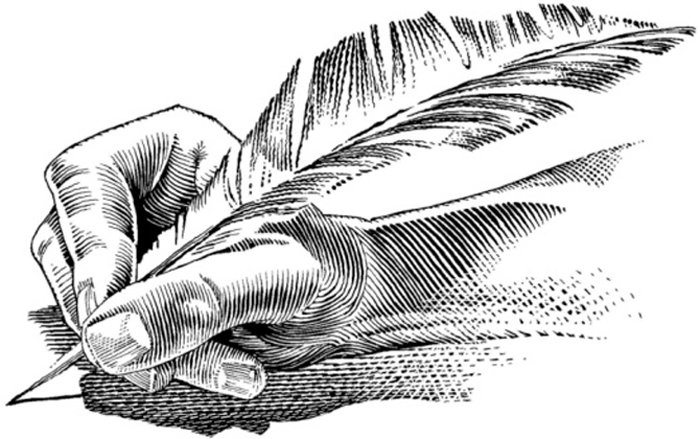 Endorses Nordbye
I am pleased to endorse Peter Nordbye for State Representative in District. 52. Long before I was Oregon's governor, I first met Peter in 1973 while I was a school board member in the Parkrose School District. We hired Peter as a special education teacher and later as a school administrator.
Peter proved to be an advocate for all students, especially those with disabilities. He brought innovation and energy, hard work and dedication to the district and our children.
Peter is a professional who demonstrates integrity, problem-solving skills and ability to work with people from diverse backgrounds. These values will serve him well as a state representative.
I believe Peter Nordbye is exactly the kind of independent leader we need to tackle the issues facing our state.
I hope you will give Peter your vote when you mark your ballot.
Gov. Barbara Roberts
Portland
Flier misleads
I am writing this letter in response to a flier I received in the mail on Oct. 27. Tom Cramblett has never voted against the fire department; all he has asked is that we find a way to pay for it. Taking money from other departments, such as water, sewer, cable TV and broadband is going to cause them to rapidly become insolvent.
Tom Cramblett wants the citizens to have the right to vote on all fees, charges and taxes, as per the direction of our city charter. The current appointed council skimmed money (2 percent of the gross sales) from the failing enterprise funds for the fire department; and then raised fire suppression fees without a vote of the people to also help pay for the fire department.
I urge the citizens of Cascade Locks to vote for the right to be heard and to cast their ballot for Tom.
As to Mr. Masters' endorsements, it comes as no surprise that five members of the current council endorse him; he appointed them.
The flier goes on to say that Glenda Groves and Richard Randall were no-shows for candidates night. What is not said is both had prearranged engagements that could not be changed. Both of these candidates had a family member read a letter on their behalf. What also is not said is that no one ever contacted any of the new candidates to see if there were any conflicts, prior to the Lions Club setting the date.
I think it is entirely unfair to say that we as new candidates have a lack of vision for the future of our city. If we had no vision why would we even bother to run?
I believe in a strong and stable EMS. I also believe that all of the city departments and services are vital to the health, safety and sustainability of our town. Our town must grow to stay alive.
If you have yet to cast your vote, I ask you to vote Tom Cramblett for mayor, Glenda Groves, Richard Randall and Bruce Fitzpatrick for Council.
Bruce Fitzpatrick
Cascade Locks
Fancy mailer, no truth
Lance Masters, Jeff Helfrich, Randy Holmstrom and Ralph Hesgard sent a fancy mailer to citizens of Cascade Locks. It is so misleading and full of lies and falsehoods.
Tom supports the fire department. What he does not agree with is how this group wants to recklessly fund the department. Tom has a plan to have a vibrant emergency services without bankrupting the city and its citizens.
The president of the Lions Club, Pat Hesgard, Ralph Hesgard's wife, made no attempt to ask Richard or Glenda if the 16th of October would work for them to attend candidate's night! The invitation was dated Sept. 18, so it seems that they could have had the candidates night at a different time. Richard was working and could not get time off of work and Glenda had airfare tickets she had purchased months earlier.
Tom, Glenda, Bruce and Richard do have a hopeful vision and plan for the future. The failed policies that Lance and his group are talking about are the failed polices of past council members, Ralph Hesgard and Randy Holmstrom. They jumped the gun and built too large a fire hall that did not fit our budget. After all these years we still owe over $400,000 on the fire station loan.
They want you to believe that it was the recalled council that got us off track. The truth is, it was the councils before them that made a lot of bad decisions that got us into this mess in the first place. It is the existing council of Lance Masters' that wants to continue failed policies and bad decision-making of the past. Their plan is reckless and has the city running out of money in two years.
The current city administrator has said under current and continuing circumstances by 2016 the city will be financially done. By looking at our convoluted budget the current council demonstrates they are mismanaging the running of our services.
Richard Randall
Cascade Locks
Vote yes on Measure 80
On Nov. 4, 2012, Oregonians will once again have the opportunity as pioneers to lead the nation by ending the prohibition of marijuana by voting yes on Measure 80.
Americans have been bombarded with myths about the dangers of marijuana for decades. It's time to tell the truth and shame the devil and educate ourselves and our children about the truths about all drugs, so that each of us can make real decisions based on good information.
Here are a few facts about marijuana as compared to America's drug of choice, alcohol:
According to the World Health Organization, alcohol is directly related to 4 percent of deaths worldwide; more than AIDS, TB or violence. That translates to 2.5 million deaths annually across the globe and is the leading risk factor for death for males aged 15-59.
The Center for Disease Control states that 37,000 deaths occur each year in the U.S. alone from alcohol, not including accidental deaths. The CDC does not even track cannabis-related deaths.
The Journal of American Science reports that alcohol is one of the most toxic of all drugs, using 10 times the amount required to achieve "desired effect" is fatal, while there has never been a death reported from marijuana overdose. They go further to state that alcohol does damage the human brain, while cannabis is actually neuro-protective.
The Journal Alcohol-Clinical and Experimental Research studies indicate that 36 percent of assaults requiring hospitalizations and 21 percent of all injuries are directly related to alcohol consumption, while the American Journal of Emergency Medicine reports that "lifetime use of marijuana is rarely associated with ER visits."
Finally, according to the U.S. Department of Justice, there are 5,000,000 alcohol-related violent crimes in America each year; this body does not even track violent crime related to use of marijuana.
However, the prohibition of marijuana, just as with the prohibition of alcohol, does cause violence and crime. By sustaining the black market, prohibition creates and supports a criminal element that does incorporate violence.
Let's stop supporting cartels and organized crime; vote yes for Measure 80.
Pamela Tyler-Kroon
Mt. Hood
Vote no on Measure 84
Re: Measure 84 And Oregon's death tax defiers (Oct. 27): It should be no surprise the that editorial board of the Wall Street Journal is leading the charge to cut taxes for the rich and pass the burden on to the middle class, but it's unfortunate to see our local paper repeating the same misleading propaganda.
Here are the facts about Measure 84, Kevin Mannix's measure to eliminate the estate tax for millionaires:
Measure 84 will only benefit estates worth more than $1 million — not anyone else. This is a tax cut that goes to the richest 2 percent of estates, while the other 98 percent are forced to pay the costs. According to state estimates, Measure 84 will cut more than $240 million every two years from our basic services like schools, senior care and public safety. That will mean more overcrowded classrooms, shorter school years and a higher burden on middle-class families and small businesses.
At a time when our families and communities are already struggling, why would we give away a tax break that only benefits the rich at the expense of the rest of us? A NO vote on Measure 84 is a vote to protect Oregon's priorities.
Chris Burgess
Kym Zanmiller
Hood River
English best candidate
I started working with Matt English when he was a probation officer for Hood River County in 1998 and I was a patrol deputy for the sheriff's office. Matt stood out in that position to people in the law enforcement profession as a quality professional and he was greatly respected.
Matt was quickly being recruited by the sheriff's office to become part of a team of people who greatly care about the sheriff's office and the citizens we serve. We wanted him to work with us because we knew that Matt was going to be a great deputy.
In 2000 Matt joined the sheriff's office and the sheriff's office was instantly better with him on-board. In the years I have worked with Matt I have gone from being his trainer, to asking Matt how to handle certain situations. Matt has become a fantastic leader. He is trusted and respected throughout the law enforcement community. He is a "go-to guy" in a law enforcement agency that is the "go-to agency" in the Columbia River Gorge.
Matt is now being recruited by people from many law enforcement agencies and many citizens of the Hood River County to be sheriff.
There is a long list of words to describe Matt: leader, respectful, respectable, accountable, honest, trustworthy and many other qualities you look for in a sheriff. When a group of people that Matt works with sat down together to talk about him we went on for nearly an hour making that list. It was easy to do.
I can think of no better candidate for the office of sheriff.
Pete Hughes
Hood River
Graham and Romney
Regarding the "Paid Advertisement" on page A9 in the Hood River News, Saturday, Oct. 27: Just to be clear, I support the First Amendment. The organization, church or individual who paid for this advertisement has every right to have this statement/letter, from Rev. Billy Graham, placed in the paper.
What a coincidence that the former Gov. Romney, "hat in hand," met with Rev. Graham on Oct. 11, and then five days later the Billy Graham Evangelistic Association removed the Mormon Church from their "cult list," where it has been for the last 60 years. Rev. Graham certainly did a back-flip into apostasy on this one.
I find this statement/letter, from Rev. Graham, offensive on so many levels. He is saying that anyone who does not vote for Gov. Romney has no moral values! How can any Christian support a man who has made a career out of robbing workers' pensions and retirement funds in order to enrich himself and other extremely wealthy "executives"?
My fellow citizens, welcome to the new Theocracy.
Rachel Larive
Hood River
Vote English for sheriff
I am a Hood River County deputy and I support Matt English for sheriff because: His integrity is second to none. His motives are pure — he is in this race for the good of the sheriff's office and not himself.
He's not only a go-to resource for other deputies, but he comes to us. He's a hard worker and a team worker. He's a straight-shooter in his dealings with people. He is forward-thinking. He is open and caring.
He is trusted by the people he works with. He is committed to the long-term effects of the sheriff's office. He is passionately committed to a sheriff's office that is run with the utmost integrity and professionalism.
I share that passion with Matt and believe without question he is the right choice.
John Harvey
Hood River
Running out of time
I bet Romney is glad the election is near; with all the positive indicators in the economy it makes it much harder for him to lie and exaggerate about Obama's successes and scaremonger about the current condition of America.
Ford reports North American record profits, home prices rising, record stock market indexes, unemployment rates falling continually, consumer confidence highest since 2008 and much more.
I love Romney's last lie; that Jeep is moving its operation to China — which Jeep has categorically denied.
I feel sorry for Republicans that they somehow want to "win"; even if it means lying and obscuring their real historically destructive policies, and obviously it is a desperate attempt to keep control of an old antiquated ideology that is losing life in our great country.
Ken Earle
Hood River
Yes for schools, Johnson
Two interrelated issues that face the citizens of Hood River County this Tuesday are the local option to add additional funding for school district operations and the re-election of Mark Johnson as our state representative. How are they interrelated?
The Hood River County School Board is asking our voters to approve a local option of $1.25 per $1,000 of assessed value to help fill funding holes. At the same time, it was recently announced that PERS (Public Employment Retirement System) will be increasing costs to our school district that will consume most if not all of funding achieved by the local option.
This is a hard pill for even the most adamant supporters of our schools, (such as myself) to swallow. Our schools need this local option to sustain current programming. Our schools, as well as every other public employee agency in the state, need PERS to be fixed, NOW!
Hence, Mark Johnson: Mark has worked diligently his first term in office to come up with solutions to resolve the PERS problem. It is an uphill climb as most legislators are either on PERS themselves or have been adamantly endorsed by public employee unions who's membership are the recipients of the broken PERS system.
Unlike Mark's challenger who is receiving six figures in PERS retirement benefits at this time, Mark is not a member of the PERS system, as he opted out of the system when elected so that he could work on the problem as a nonpartisan.
Let's do what's best for our schools by approving the local option and by sending Mark Johnson back to Salem to fix the out of control public employee retirement costs.
Mike Oates
Hood River
Support cable park
My name is Matt Thames, a kiteboarding instructor for Cascade Kiteboarding school. I completely support the cable park proposal.
I teach a wide range of people every year and the number of people learning to kite is growing every year. Hood River is world famous for kiteboarding and a cable park will draw all types of crowds and from all across the globe.
The cable park would have a huge positive impact on the recreational industry of this town and I think the "Friends" have done nothing but create a negative impact on our community.
Please support the cable park and the positive outlook this will bring for our community.
Matt Thames
Hood River
Zanmiller for council
Mark Zanmiller for Hood River City Council! Mark and I have been friends and colleagues for over 20 years and I cannot imagine anyone better suited to serve on the Hood River City Council. Mark is intelligent, honest and very approachable.
As a member of the Hood River Valley Parks and Recreation board Mark has always taken a grounded and thoughtful approach to tackling complex and sometimes contentious issues. His skills, enthusiasm and experience make him an ideal candidate.
Ross Hoag
Hood River
The future of our children
Give your child a hug and put on their backpack of $65,000 of debt, and send them off to school with a kiss, totally unaware. Our greed will punish our children and destroy their freedom. The $6 trillion of new debt in four years is the largest ever accumulated under one president. Added to the horrible $10 trillion under the previous administrations we are all guilty.
The $4 billion a day of new debt could have paid for ALL of Super Storm Sandy's needed reconstruction — in a week! Instead, we are a debtor nation. Unconquered by none other than ourselves, and our inability to manage our financial house.
You may say tax more! But every dollar made in the USA is $14 trillion GDP and we are spending $16 trillion. It doesn't add up.
You may say conservatives are stingy and mean, but look at the record: They give more to charity as a whole, and pay their taxes. Let's not vilify the other; let's do elementary math, and think in more efficient ways to improve the situation.
Four years without a single budget passed. Sure Obama proposed one, but didn't get a single vote from his own party. Now how serious was he? Really. (http://bit.ly/UorI3p)
America can change course, or become insolvent like Europe. Your vote is your child's future.
Robin Young
Hood River
Holste for sheriff
Please join us in electing Neal Holste for sheriff. Neal is a hard-working man of integrity; open and honest. He freely shares his love of his God, his family, our community, his job and our country, putting others before himself.
Neal is the clear choice for sheriff, the right choice for a peace officer.
Sandie Fischer
Parkdale
Keep Basin talks public
John Everitt said it best when he wrote on Oct. 27, "As I said, I am in favor of an esplanade park. Taking negotiations behind closed doors, and including issues not associated with the park, advances somebody's agenda, I'm sure. It won't help get the park built."
I have not relinquished my interest in the basin to be argued solely by the Friends group. I would prefer a public process, not just a publicly discussed "outcome" of negotiation.
The port and city have done an exemplary job to date on this issue, and have invited and incorporated many public comments and ideas. I know who all those people are, and many of them are people we have voted for and elected to represent us. From what I can tell, the Friends group is a board of four people.
I applaud their extensive efforts to provide information about cable parks, and I believe restoring the basin for permanent public use is the best possible outcome. However, I don't think four individuals who hold the threat of lawsuit as their only bargaining chip should keep the rest of the citizens, and our elected representatives, from involvement in what should be a transparent process.
Kathy Watson
Hood River
Actions speak louder
In the Another Voice section from Oct. 31, Friends of the Hood River Waterfront and Mr. Brent Foster are asking for "a reasonable settlement." From public meetings and their continued quotes in articles, the only ones being reasonable in this process seem to be the Naitos, the Port and specifically, Arthur Babitz and Jon Davies.
Being reasonable is a willingness to compromise with people who think differently than yourself. Being reasonable is not getting everything you want. Being reasonable would be for the Friends to drop their legal challenges after they helped successfully protect Nichols Basin for the public.
Yet, the Friends seem to think that their way is the only way, to the detriment of the community. I too am for keeping Nichols Basin open, but feel that the Friends and Mr. Foster are impeding the project from any chance of success.
We have a chance to bring in a well-respected developer throughout the Northwest and green building community who has, through previous projects, "Done the right thing." Funds are available to give the Friends part of what they have been asking for and the basin stays open as a waterway for all.
Yet the Friends continue to ask for unreasonable requests, threaten lawsuits where they may not even have standing, and make requests for "standard" confidential negotiations, which, in my many years of negotiating deals, is typically only requested by defendants to keep payments to the plaintiffs confidential.
So while Friends say that they are willing to negotiate, their actions speak otherwise.
Ryland Moore
Hood River
Hope for cable park
I read your article about the Naitos resubmitting their proposal to put a cable park in the Nichols Basin today and was filled with joy!
I just moved to Hood River and was extremely excited to hear about how we might get a cable park. I was very upset to hear that the cable park might not happen because of a small group of organized activists who wanted to shut the whole thing down.
I look forward to checking the Hood River News for any updates on the cable park and am keeping my fingers crossed that this park gets to happen! I just wanted to write to show my support for the cable park and thanks for keeping us informed about it.
Kyle Knight
Hood River
Re-elect Johnson
I have a business in Sandy and want you to know Mark Johnson I have come to know over the past few years. He has taken the time on several occasions to listen to my needs as a business owner and that is very rare today in politics. The conversation almost always turns into how to create more jobs for the community.
I have watched this small-business owner himself work on making Sandy a better place to own a business, raise a family and educate our kids. His values are not right or left, but full of spirit ideas. His background in my opinion on the school board will be a huge help in the coming years as Sandy keeps growing.
I've finally had enough of Peter Nordbye's supporters calling Mark Johnson a "big money" candidate. What does that even mean? Do these people have any knowledge of how the state legislature works? Does Peter Nordbye bring anything to the table besides rhetoric about how there is too much money in politics?
We need representatives to make a difference in Salem not negative business-as-usual thinking. We need a representative who will help the interest of my business and its citizens, not someone who just wants to blame the other guy. That is not how you get results.
Rep. Johnson is an outstanding individual and well-qualified person to represent our district at the state level. He even has the backing of our Democratic governor. He has a proven record of legislative bipartisanship.
Candidate Nordbye does not even have the support of his own party at the state level and he offers no specific ideas on how District 52 or the state of Oregon would benefit from him serving.
Please join me in supporting of Mark Johnson's second term as House District 52's Representative.
Todd Sparks
Portland
So-called 'Friends'
I can't describe how excited I am to hear that the Naitos are going to go through with the proposal for the cable park in Nichol's Basin. These so-called "Friends" are not friends of our community or waterfront. They are a public interest corporation that wants to enter into a confidential settlement with the Naitos. For what? Money!
They also represent such a very small portion of actual waterfront users that might use the area once or twice a year. The "Friends" and Brent Foster are trying to hold our town at gunpoint by threatening to sue the Naitos, our mayor and city council, and probably the port next.
Is this the kind of people and organizations that we want in our town? The type that would rather dictate to us what we need, refuse to try to work toward a common solution, and threaten with lawsuits when they don't get their way? Not me!
C'mon, Hood River. We can share the basin with the paddle boarders and kayakers. Let's build a cable park. It's a five-year trial period! We have nothing to lose. If you haven't seen a cable park, go check it out. Do not listen to the lies that the "friends" will tell you about it. They make it sound as bad as the Exxon/Mobil spill in Alaska.
The Naitos have been more than cooperative and up-front from the start of this process. I cannot say the same about the "Friends."
Joby Cook
Hood River
Low-hanging fruit
Nearly bottle-ready pure water of the quality of Bull Run's comes out of the ground, right near a shovel-ready business park, by an interstate highway, with an exit ramp, 30 miles from where that product sells for more per gallon than gasoline, and there are years of tax incentives for the bottler.
Tap water costs about one-tenth of a cent per gallon and bottled water sells for up to $10 per gallon, a 10,000 percent difference. The leader of the local Nestlé effort, Dave Palais, said there are 30 water bottling companies or factories in Oregon and also that the industry only makes a 10 percent return.
Here are my conclusions:
Nestlé probably sees this opportunity to privatize a public resource as the easiest profit they could ever make. 10,000 percent vs. 10 percent! Totally low-hanging fruit.
The Port of Cascade Locks and the mayor are more interested in the possibility of a local but tiny factory staff gaining some employment than they are in capitalizing on the tremendous potential for income to the city.
Cascade Locks should get those other 30 bottlers on the phone and have them beg the town (with guarantees and financial incentives) to allow them to move to town.
John Wood
Hood River