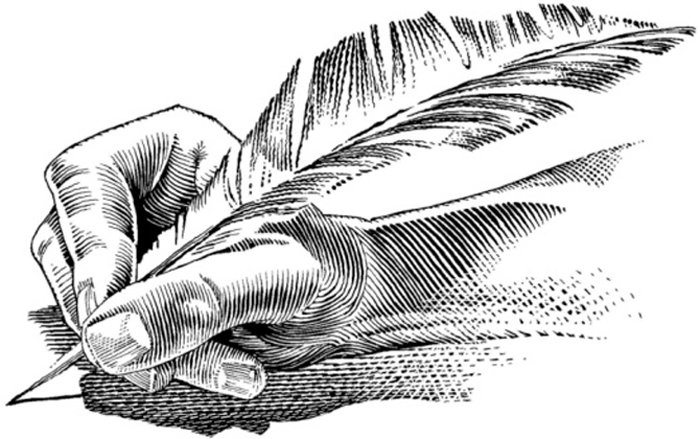 Tuesday, November 6, 2012
So-called 'Friends'
I can't describe how excited I am to hear that the Naitos are going to go through with the proposal for the cable park in Nichol's Basin. These so-called "Friends" are not friends of our community or waterfront. They are a public interest corporation that wants to enter into a confidential settlement with the Naitos. For what? Money!
They also represent such a very small portion of actual waterfront users that might use the area once or twice a year. The "Friends" and Brent Foster are trying to hold our town at gunpoint by threatening to sue the Naitos, our mayor and city council, and probably the port next.
Is this the kind of people and organizations that we want in our town? The type that would rather dictate to us what we need, refuse to try to work toward a common solution, and threaten with lawsuits when they don't get their way? Not me!
C'mon, Hood River. We can share the basin with the paddle boarders and kayakers. Let's build a cable park. It's a five-year trial period! We have nothing to lose. If you haven't seen a cable park, go check it out. Do not listen to the lies that the "friends" will tell you about it. They make it sound as bad as the Exxon/Mobil spill in Alaska.
The Naitos have been more than cooperative and up-front from the start of this process. I cannot say the same about the "Friends."
Joby Cook
Hood River
Low-hanging fruit
Nearly bottle-ready pure water of the quality of Bull Run's comes out of the ground, right near a shovel-ready business park, by an interstate highway, with an exit ramp, 30 miles from where that product sells for more per gallon than gasoline, and there are years of tax incentives for the bottler.
Tap water costs about one-tenth of a cent per gallon and bottled water sells for up to $10 per gallon, a 10,000 percent difference. The leader of the local Nestlé effort, Dave Palais, said there are 30 water bottling companies or factories in Oregon and also that the industry only makes a 10 percent return.
Here are my conclusions:
Nestlé probably sees this opportunity to privatize a public resource as the easiest profit they could ever make. 10,000 percent vs. 10 percent! Totally low-hanging fruit.
The Port of Cascade Locks and the mayor are more interested in the possibility of a local but tiny factory staff gaining some employment than they are in capitalizing on the tremendous potential for income to the city.
Cascade Locks should get those other 30 bottlers on the phone and have them beg the town (with guarantees and financial incentives) to allow them to move to town.
John Wood
Hood River
Actions speak louder
In the Another Voice section from Oct. 31, Friends of the Hood River Waterfront and Mr. Brent Foster are asking for "a reasonable settlement." From public meetings and their continued quotes in articles, the only ones being reasonable in this process seem to be the Naitos, the Port and specifically, Arthur Babitz and John Davies.
Being reasonable is a willingness to compromise with people who think differently than yourself. Being reasonable is not getting everything you want. Being reasonable would be for the Friends to drop their legal challenges after they helped successfully protect Nichols Basin for the public.
Yet, the Friends seem to think that their way is the only way, to the detriment of the community. I too am for keeping Nichols Basin open, but feel that the Friends and Mr. Foster are impeding the project from any chance of success.
We have a chance to bring in a well-respected developer throughout the Northwest and green building community who has, through previous projects, "Done the right thing." Funds are available to give the Friends part of what they have been asking for and the basin stays open as a waterway for all.
Yet the Friends continue to ask for unreasonable requests, threaten lawsuits where they may not even have standing, and make requests for "standard" confidential negotiations, which, in my many years of negotiating deals, is typically only requested by defendants to keep payments to the plaintiffs confidential.
So while Friends say that they are willing to negotiate, their actions speak otherwise.
Ryland Moore
Hood River
Providence: 800-lb gorilla
Wondering how to deal with that 800-pound gorilla in your back yard? To start off you need to know a little about gorillas. Here are some tips:
It really should only weigh from 200-400 pounds. This one is fat. Probably has a very large appetite. I wonder how it got that fat? Does the gorilla pay you rent (taxes?). I doubt it. He loves all that green (money) you throw his way. He devours it with a ravenous appetite. That surely isn't enough to get him that fat.
No, he started by using your green (money) and purchased all the health care facilities he could, channeling those patients into the lucrative diagnostic (lab and imaging) and surgical centers while subsidizing those entities with absurd prices.
Then, the gorilla forced people to choose three viable (?) options, all which are the same: purchase our insurance. Once you purchased the service, then he raised the cost of that service multiples of inflation annually.
After that, then he raised the prices of the medical services multiples of inflation annually. Sounds like this gorilla has gotten too fat. Then he moved on to dessert and came to your door asking for donations. Poor gorilla doesn't have any food?
Then the babies showed up looking to collect what green you haven't paid yet in deductibles and co-pays. To insult you further, you haven't even gotten those test results.
Would you trust this overweight beast? He is still complaining that he doesn't have enough to eat. The government (via taxpayer dollars) isn't giving him enough anymore. Now he wants fried chicken. Boo, hoo.
Don't feed the gorilla! Maybe you can get a honey badger, but the gorilla will probably eat him too. Oops, forgot, they all work for the gorilla. Really, don't feed the gorilla. It will move to someone else's back yard.
Don't be a victim to the system. The system is driven by revenue. If you vote with your pocketbook, things will change. As simple as that. If not, you will regret you didn't.
Dr. Herb Freeland
Hood River
Cable park is good idea
I live in Devon, Alberta, Canada. I have visited the beautiful state of Oregon many times in my life of 55 years. My family is from Holland and came to Canada in 1959. My first visit was in 1961. We traveled from Edmonton to San Diego on the 101. I do have some memories of that trip although I was only 4 years old!
My latest trip was April-May of 2012. I kitesurf now. I was in Hood River and camping at Viento, Ft. Stevens. I explored the area from Hood River to the coast kiting at several locations.
While in Hood River this last time kiting I met a few local kiters. I was invited to come to the Frisbee golf park, something I had not heard of before. It was a great afternoon. I felt like I was accepted as a friend even though there was a significant age difference. Like 30 years!
I noticed across the street there was a skateboarding park. It was quite busy. There were many using the park and a considerable number of spectators. Parents dropping off kids, some staying to watch. Very family-friendly.
I have camped and used inns for lodging while visiting. Overall I had a great time and spread the word about the area to coworkers and friends. I use a website, NW Kite, from the area to learn about where to go and what's up.
I have recently read about a water park cable system! Wow! Looks like a great idea. It would certainly fit in with what the area has to offer people already. Different uses of our natural areas are a good idea and help build good values, sharing and acceptance. Barges on the waterway have right-of-way, no doubt. People not sharing doesn't cut it.
I hope the opposition to this idea comes to terms and lets it happen. It's another reason to visit and meet great people. Jobs too!
Jack Zwanenburg
Devon, Alberta, Canada
Cable park a positive
I am in strong support of a cable park in Hood River. I have visited cable parks in other states and have seen the positive effects they have on a community and local youth. It would be a perfect complement to the outdoor-minded culture of the Gorge.
Not only are cable parks great for the people that ride them, but they are a fantastic spectacle for the general public! Especially in an area with such a high level of talent.
Cable parks are quiet, they blend into their surroundings and are more financially accessible than other similar sports.
Jason Frink
Portland
Rewarding effort
Being involved in the Nordbye Campaign for State Representative has been a rewarding experience for me. I have met so many good people involved in making their communities better.
District 52 is beautiful and diverse. It is an amazing district.
I want to take this opportunity to thank all the volunteers who worked on my campaign, to thank the many who donated $50 or less to support our vision of taking big money out of politics and to thank those of you who voted for me in the election. This has truly been a grass roots effort. Thank you all.
Peter Nordbye
Rhododendron
Determined to vote
I thought readers might be interested in this vote from our son in Afghanistan: "I live 7,021.37 miles away from home ... and I voted today. I love America!
"So, it's now the day prior to the election and I decided to call my county elections office to see if the absentee ballot arrived. As it turns out, my ballot has not arrived, and there was a plane crash a couple weeks ago that may have contained mail-in ballots.
"So, what to do ... A month ago, before mailing my ballot, I made sure to scan it to my computer as a PDF. On the phone today, I attached and sent the ballot with my county elections official waiting on the line patiently for the email to come through.
"I am very impressed with the patience of that elections worker, waiting on the phone while I attached and mailed my ballot on the slow internet I have out here. She was very kind and professional.
"Correction, the plane that crashed was inbound to Afghanistan with mail, and my ballot was outgoing. Still, I emailed it again today to make sure it got there in time for the deadline. The article didn't say anything about the pilots. Hope they were okay. God bless aviators."
Thanks to our election officials for patiently waiting for his ballot to download in Hood River. We are proud of our son as he serves his country and still finds a way to cast his ballot.
John and Marilyn Brennan
Hood River
Confidential talks not needed
Dear Friends of The Hood River Waterfront, Can we be honest please and move forward? These "negotiations" do not need to be confidential. The idea that this is common in the legal realm is debatable at best. Regardless, it is not necessary or required as purported by your lawyer.
Continuing to pursue this confidentiality requirement simply because (as your lawyer claims) you fear being misrepresented outside of those negotiations, might have merit if this were a sex scandal, but this is hardly the case. The issues at hand deal directly with public resources on behalf of the public and if the negotiations were made public and publicly available, there would be no question how they should be accurately represented.
Commissioner Duckwall spoke directly to this point at the Oct. 30 port meeting, which Mr. Foster tactfully responded to the effect of, "I understand that perspective, but do not share it." Your self-appointed public interest group is seemingly abusing the constituents you rallied in opposition to the cable park to now further an agenda dealing with the hotel project. At the very least, please clarify your specific intentions with respect to public discourse.
Nic Richards
Hood River
Boat basin impasse
It's clear that the Naitos and the City have attempted to paint the Friends of the Hood River Waterfront as the villain for the failure to agree to a settlement of the complex issues surrounding the cable park and the land use issues involved in the proposed development of the Nichols Boat Basin. Nothing could be further from the truth.
It's all about the money — the Naitos' money — that would be required to untangle the mess and bring the project into compliance with city, state and federal requirements.
These requirements can all be addressed by a simple "yes" or "no" answer:
(1) Is the commercial building located out of the flood plain (a federal requirement)?
(2) Has there been a thorough salmon habitat study (a federal requirement of the Endangered Species Act)?
(3) Is there an acceptable storm water runoff plan (a federal requirement)?
(4) Is the building above the ordinary high water mark of the Columbia River waters in the basin (a state requirement)?
(5) Does the plan include an adequate public walking/biking path (part of the city plan?
I'm afraid the answer to all of these questions is "no." It is remarkable that the City approved this project without the due diligence necessary to insure the project meets these state and federal requirements.
The Friends of the Hood River Waterfront are seeking to bring the project into compliance with the laws of the land. It is doubtful that such a project would ever have been allowed to go forth in any other city along the Columbia River, and it remains a mystery why the city allowed it to go forth in Hood River.
The Naitos are refusing to negotiate because, as they have stated in public, it would "cost too much money" to move the building back and if they don't get the cable park they may "lose potential tenants in the commercial building."
So we all need to ask ourselves: Who is really responsible for the stalemate in the negotiations and what are the real reasons for the lack of a settlement?
Leighton Hazlehurst
Hood River
Hotel would complement
Regarding the cable park: I couldn't agree more with the previous letters by John Everitt (Oct. 27) and Kathy Watson (Nov. 3). I oppose the cable park but not the hotel and think that the Davies/Babitz plan is a good opportunity for our community. It would be a great complement to the Waterfront Park we have been working on all these years.
I was initially a supporter of the Friends of the Hood River Waterfront but no longer. I do not agree with their positions or methods and now view them as an obstacle to community consensus and have informed them of my views.
If you feel the same I urge you to send an email to the Friends and let them know your concerns.
Brian Watts
Hood River
Every 40 seconds
Every 40 seconds someone in the world dies by suicide.
Every 41 seconds someone is left to make sense of it.
YOUTHINK and the Hood River Commission on Children and Families are hosting an International Suicide Survivors Day this year at Columbia Gorge Community College in The Dalles. I am such a survivor who attended last year's event held in Hood River. I am reaching out to people who may not be aware of this opportunity in the Gorge.
Each day in the United States approximately 100 people take their own lives, leaving behind loved ones. Research tells us that more than 90 percent of people who die by suicide had an underlying, although not always diagnosed, psychiatric illness at the time of their death, most often depression.
Too often mental illness and suicide are stigmatized and/or met with silence in our communities. This is why the American Foundation for Suicide Prevention supports the annual International Survivors of Suicide Day, always held the Saturday after Thanksgiving.
This year's event in the Gorge will start at 10 a.m. on Saturday, Nov. 17, in the Columbia Gorge Community College Board Room in The Dalles. Scheduled as a two-hour program, it features the viewing of the annual DVD produced for this day by the AFSP, followed by a group discussion and resource sharing.
Whether it has been some months or some years since you've been touched by a suicide, you are welcome to come and join us to listen, learn and share with others who have experienced this tragic loss of life. For more info, contact Debby Jones at 541-506-2673 or debbyj@co.wasco.or.us or Joella Dethman at 541-386-2500.
Susan Gabay
Mosier