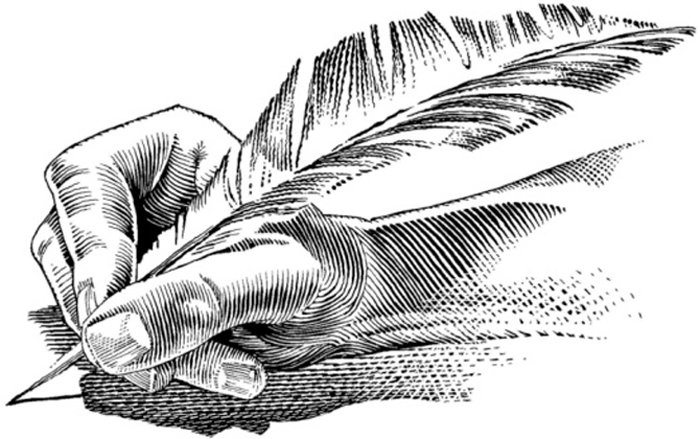 Thanks from Walden
I'd like to thank the voters of this community for your support in electing me to represent you in the U.S. House of Representatives. I am humbled by your confidence in me and grateful for your trust.
It's time to put the campaigns behind us. Regardless of your political persuasion, we must all come together to get America back on track.
I pledge to work as hard as I can to solve our problems, here at home and across the nation. I will work hard every day to get results for the people. I take this responsibility as your representative very seriously, and I will do my part to reach common ground to solve our nation's challenges and get Oregon working again.
Greg Walden
Hood River
Thank you Cascade Locks
I would like to take this opportunity to thank the Hood River News for giving me equal time in the editorial section. It would have been awesome if I, Richard, were elected along with Tom, Glenda and Bruce. I am completely happy with the outcome of the election. At least now there is half a council that I can support.
I want to take this opportunity to thank everyone who supported my positions while I was running for council. The citizens have spoken and are ready for some level-headedness and a new direction. The defeat of measures 14-49 and 14-51 by margins of 66.53 percent and 68.53 percent clearly indicate that the citizens of Cascade Locks want to honor our charter as it stands, and want a say in how the city spends our money.
They have chosen two new councilors and a new mayor to help lead the way to secure our future. All three have a fresh vision and plan for Cascade Locks. I am totally relieved that there will be someone in our local government who supports my belief of having fiscal responsibility for our services and our budget.
I believe it hit close to home when the county came after all of us for more money by raising our property taxes. The whole town is up in arms over the county's actions.
I am happy the citizens of Cascade Locks came against the city for doing the same taxation without representation. It is now my hope that our community can move forward without anxiety that feeds the fear of the unknown.
If you live in our community and someday you need ambulance service, I trust our emergency services will be there to care for you.
Richard Randall
Cascade Locks
Don't change boat basin
Please do not install the cable park. It is not a nice thing to do to build a cable park on a place that people love to swim and kiteboard at.
The Nichols Basin is a great place for people to swim and play; please don't change it.
Sean Counihan
Hood River
Go see 'Legally Blonde'
Many years ago I went to Hood River High School's Bowe Theater for the first time to see "Seussical." Given the high caliber of the show, I was under the impression that some outside theatrical group was performing until I leaned over to my wife shortly before intermission and asked, "Are these high school kids?" I got the ultimate duhhhh response.
I have not missed a high school musical since and this year's "Legally Blonde" is no exception. It's playing on the weekends through Nov. 17. Don't miss this high-spirited drama.
Greg Shepherd
Hood River
Who creates more jobs?
Senate Rejects "Obama budget" in 99 to 0 vote! Sounds terrible, doesn't it! So I googled the article that Robin Young cited in her (Nov. 3) letter in which she criticized President Obama for not being serious on the budget deficit.
Yes, the senate and house did vote down the "so-called Obama Budget" but another article on the same vote explained it differently, saying, "White House: Vote on 'Obama' budget is a Republican gimmick."
In March 2012, Republicans introduced a "zombie amendment," a political gimmick designed to mock Democrats into voting against the president's proposed 2013 budget. A great example of how Republicans spent the last four years opposing Obama and not doing anything to improve the economy.
Mrs. Young, channeling a meme from President Clinton's Democratic convention speech, asks for us "to do elementary math" and be serious on reducing the debt.
Where did the debt come from: The national debt rose 189 percent under Reagan/Bush, rose 86 percent under George W. and has risen only 35 percent under Obama (http://www.businessinsider.com/who-increased-the-debt-2012-9).
Republicans claim they are fiscally conservative but the last 30 years show that they are not. Remember it was the snorting bull Republican Dick Cheney who famously said, "Reagan proved that deficits don't matter."
Historically, we do better at reducing the national debt not just by cutting government spending but by growing the economy. For the past 50 years, Republicans have held the White House for 28 years and during those years 24 million jobs were created. Democratic presidents held the White House for 24 years and created 42 million jobs.
Republicans are not great Job Creators. The record shows that under Democratic presidents almost twice as many jobs have been created.
For those who think government policy doesn't create jobs, talk to all the farmers and businesses who get water and cheap electricity from the BPA. Ask the truckers and shippers who use the interstate highways. Ask the scientists and researchers who get funding from the National Institute of Health for cancer and heart disease.
Democratic policies are not only morally right but are also economically stimulating.
Guy Tauscher
Hood River