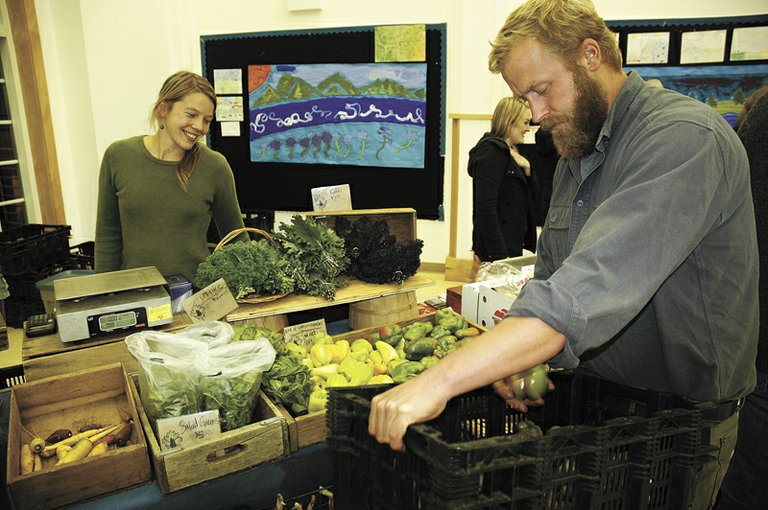 The folk tale "stone soup" holds true in a variety of meaningful meals organized this fall by local groups.
In "Stone Soup," a village with no food finds itself dining on a full and healthy meal after everyone involved realized that all they need to do is contribute a carrot or potato or slice of meat.
FISH Food Banks of Hood River County will benefit from the Nov. 15 "Empty Bowls" dinner at Hood River Middle School, as part of the final Gorge Grown Farmer's Market of the season.
Tickets are $30, with all proceeds going to the capital campaign to build a new FISH food bank and nutrition outreach facility in Hood River.
Diners will enjoy a soup meal prepared by chef Mark Whitehead, and take home a bowl made by middle school and high school students.
Tickets can be purchased at Waucoma Books or at the Nov. 15 Gorge Grown Farmers Market.
Empty Bowls is done in conjunction with Providence Hood River and Gorge Grown Food Network. Some of the vendors will contribute produce to the meal.
n Odell Methodist Church hosts Harvest Dinner on Nov. 10, 5 p.m. in the fellowship hall. Anyone may attend; bring a dish if you can share, or simply come and partake of the bounty. The church hosts the annual event to share that bounty and to express thanks to local farmers.
The church also holds a "celebrate the harvest" workshop at 10 a.m. Sunday in the sanctuary, open to the community.
Food and cash contributions to the FISH Food Bank will be collected on both days.
n Gorge Soup community dinners resume Nov. 13; a few tickets are available for the dinner at Celilo Restaurant. For details visit http://gorgesoup.wordpress.com
Gorge Soup is a dinner event where people buy tickets, come to dinner, and eat soup while hearing presentations by people who are starting a new business, creating a new nonprofit, or developing a new community solution. At the end of the dinner, everyone votes on who had the best idea. Questions, sponsorships, and all other inquiries can be sent via email to Gorge Soup at: gorgesoup@gmail.com. Gorge Soup on Facebook (facebook.com/gorgesoup).with Meaning