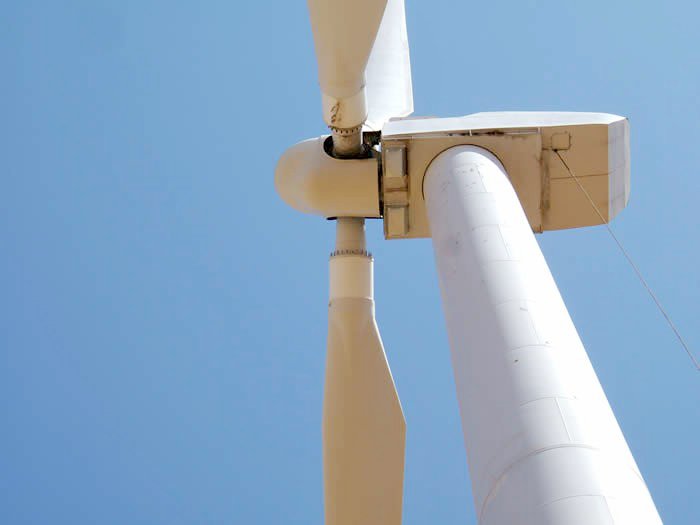 Friday, November 30, 2012
Renewable energy investment in rural America generates much more than electricity; it produces permanent jobs, too. Nowhere is this more evident than in a new partnership between Caithness Shepherds Flat, one of the world's largest wind farms, and Columbia Gorge Community College, which in 2007 established the first wind technician training program on the West Coast.
Supported by a 10-year, $250,000 financial commitment by Caithness Shepherds Flat, CGCC will continue educating the next generation of wind energy workers.
The equity investors in Caithness Shepherds Flat, which include Caithness Energy, GE Energy Financial Services, Google, Tyr Energy and Sumitomo Corp., have jointly designated the college, based in The Dalles, as its preferred workforce training partner for the wind farm, located near Arlington.
"The college has been a great partner and its highly trained students play an integral role in staffing and operating Caithness Shepherds Flat," said Les Gelber, president and chief operating officer of Caithness Energy. "With this donation, we're excited to grow our partnership with Columbia Gorge Community College over the coming years."

Shepherds Flat is the first wind farm in the United States to use GE Wind Energy's 2.5-megawatt turbines. Spreading across 32,100 acres, the Wind Farm harnesses wind energy by a fleet of 338 turbines that generate a peak output of 845 megawatts — sufficient power for 235,000 homes.
Currently, Caithness Shepherds Flat employs 45 full-time technicians, joining a combined renewable energy workforce of thousands of people in Oregon and Washington.
Columbia Gorge founded its renewable energy training program in 2007, becoming the first community college on the West Coast to train wind energy technicians.
The college offers a nine-month certificate and a two-year associate degree in renewable energy. Both programs focus on fundamental training in math and electronics to prepare students for a variety of careers in the clean energy industry.
The program was a catalyst that spurred a national effort to align similar training programs, and in 2011 was formally recognized as one of the first three colleges in the U.S. to receive the American Wind Energy Association's "Seal of Approval" for wind technician training.
"Columbia Gorge is honored to be the preferred training partner of Caithness Shepherds Flat," said Dr. Frank Toda, president of CGCC. "Investing in renewable energy directly translates into rural economic development, creating family-wage jobs and tax revenue to support vital services. Columbia Gorge Community College takes pride in driving this type of community impact."
For information on renewable energy workforce training at CGCC, visit renewableenergycareers.org.