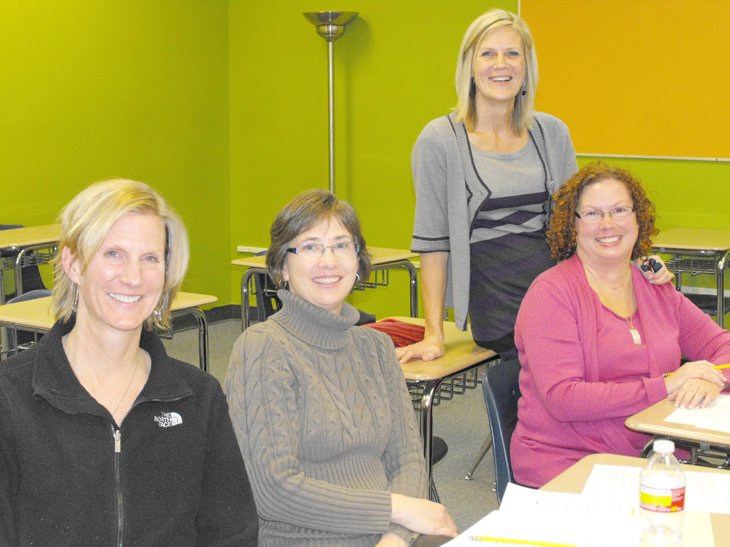 Friday, November 30, 2012
Junior and senior students at Hood River Valley High School this year will again undertake a personalized project to fulfill newly revised graduation requirements. Adults willing to listen to their presentations will help students deepen their learning, and will enjoy hearing about a range of topics and the knowledge gained through the students' experiences.
The HRVHS project, known as the Extended Application, is intended to challenge students while offering them an opportunity for firsthand exploration of a possible career- or life-interest, according to Wendy Herman, HRVHS co-coordinator for the EA experience.
"First off, to those adults who volunteered in June, thank you very much. We greatly appreciate your participation in making this required graduation project successful for our students," said Herman, who is again looking for adults from the community to listen to the student presentations and provide feedback.
Making it easy for adults who wish to volunteer, Herman advises those interested to call her for more details or visit the school website. The EA nights are offered twice a year and hundreds participate. Dozens of community adults have already participated in past EA evenings.
The first semester evaluations will take place Thursday, Jan. 24, from 6-9 p.m. A short 20-minute orientation is all that is required, and HRVHS staff will be in the front foyer beginning at 5:30 to greet, hand out packets and answer questions. Volunteer adults will be treated to refreshments. Presentations begin at 6:20 p.m.
Adult volunteers will be assigned as groups of three to a room and students will be presenting their projects in 10-minute time slots, with volunteers having another 10 minutes to complete scoring sheets.

If interested contact Wendy Herman at 541-387-5034, ext. 1, or wendy.herman@hoodriver.k12.or.us.
For more information visit www.hrvhs.com and then in the bar menu click on "Academics," then select "Extended Application."