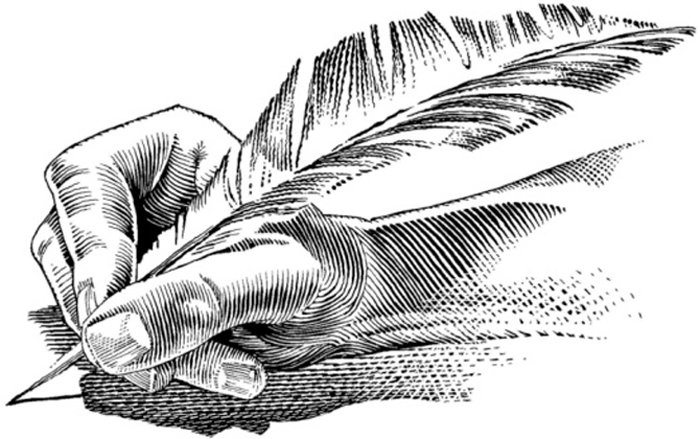 Bad first impression
There is a large billboard along Highway 141 near Trout Lake that the landowner has been using to make political statements. Many of the past statements have struck me as foolish and ugly, and not worth commenting on.
However, the most recent comment is so offensive that I would like to respond. This hateful attitude exemplifies the very reason that our elected officials in Washington can get nothing done. It is exactly the kind of divisive rhetoric that this country does not need.
It is really unfortunate that visitors to our town are greeted by this. It does not represent the people that I know in Trout Lake.
If you choose to involve yourself in the political process, please do so in a constructive manner.
I respect the opinion of my friends and neighbors who support the candidate that I oppose. Shouldn't we conduct ourselves in a way that will allow us to live and work together to build stronger communities when the election is over?
Cheryl Keller
Trout Lake, Wash.
Encourage team sports
I am a right fielder. Anxiety is my sickness, and the cure is my glove. Grass is my best friend, and my team is like my family. Together, we strive to be our best. We all grew up together, and we are a team, cheering each other on.
Also, we always back each other up. There are no problems once you hit the turf. You are there to have fun, and you're there to help your team. This sounds great, right; knowing that a kid has something to look forward to?
Sadly, budget cuts and player limits have made my beloved sport harder and harder to play. I love softball to the death but because of kids not getting out and playing, it is starting to slowly fade away.
I am writing this letter to persuade parents to talk to their kids about joining a team sport. Unless kids get off the phones, computers, iPods and other electronics, what will happen to sports?
Community Ed has taken over most sports from schools because it is becoming too costly for the schools' budgets. We are lucky that Community Ed did that. Schools are starting to get sports back, but not all of them. Kids in middle and elementary school are not getting to play, and we have high school teams, but if you don't know how to play who will be on the team?
Not only would you be helping kids by having your child join a team, you would be helping your child. Knowing they are having fun playing with friends, and getting active, you can't help but smile. Some kids even get scholarships by playing a sport.
Giving back to the community takes just one person. That person can be you. The more players who play the more sponsors you get. Sponsors help pay for supplies and field maintenance.
Playing a sport teaches kids responsibility, and life lessons. All you have to do is talk to your kids, and talk about joining a sport. It can be any sport: soccer, basketball, lacrosse, track, swim team, or my favorite, softball or baseball. We are building futures for children, and we need your help. I hope to see many kids playing sports this year, and the following years to come.
Hailey Back
Hood River
Let old sores heal
The problem with the fire/EMS department in Cascade Locks is people outside of the department who are unable or unwilling to let go of old history. The letters of Sept. 29 and Oct. 3 give different views of a department but not of a town that has accomplished much in the past year.
It takes nothing away to praise a past volunteer who has given so much to Cascade Locks, yet hurts him to bring up a vote that everyone in town knows about but did not need to be aired in the Hood River News just to cement an unnecessary argument.
Vendettas are not self-actualized, they continue because people fuel them. History has too many examples of people unwilling to forget and move on. Although the no-confidence vote is not (strictly speaking) a personnel matter, it, as well as the vote by the volunteers (of the time) to not respond, some things are best left behind us.
Indicating that Chief Wells is the only one working on rebuilding the department ignores the hard work by the Public Safety Task Force, the volunteers and our marvelous interim city administrator, Paul Koch.
Also, many of our citizens have been working hard to improve our prospects in town. Perhaps the Lamonts should attend one of the recent meetings to see that we have begun focusing on improving things like our downtown, expanding our tourism and economic growth diversity.
This constant polarization has got to stop. For this town to survive, it needs to heal and learn to work together for common good.
Katelin Stuart
Cascade Locks
Trash 'trickle-down'
It would be hard to find an economic system with a better track record for creating poverty than the conservatives' Trickle Down or Supply Side Economics. If making the rich richer was such a good system, our economy would be going great guns these days as corporate America is sitting on record amounts of cash and the well-heeled have seldom done better at any time in our nation's history.
The truth is that Trickle Down economics was the economic system of the Middle Ages of Europe and is the economic system of many Third World countries today. It is a great way for a few to have mansions or castles on hills while the remainder of society ends up living in huts and shanties outside the moat at the hill's base.
What puzzles me is why so many seem to want Trickle Down economics in our country. Before the New Deal and the stabilizing effects of the social systems put in place at that time, the U.S. economy regularly went through recessions, panics and depressions, and large portions of the population lived in abject poverty. While the New Deals programs didn't stop the U.S. economy from going through the occasional mild recession, it lessened the degree and it led to the formation of America's large middle class.
Trickle Down, Supply Side economics threatens the middle class whose spending drives our economy and threatens to destroy our democracy. A sensible economic system that pays for the education of our youth and provides health care for all makes way more sense than a system that makes a handful unbelievably rich.
Trashing Trickle Down Economics is probably the best thing we can do for our nation's economic health and the economic well being of the vast majority of American families.
Jim Denton
Mt. Hood
Vote for English
To the citizens of Hood River County: I am writing to you in support of Matt English to be the next sheriff of Hood River County. While I have known Matt as a co-worker and friend for more than 14 years, Matt is also a trusted and respected leader of law enforcement workers within Hood River County, the Mid-Columbia Region, and beyond.
I have known Matt to be inspirational while working his way through the ranks within the sheriff's office. Matt has continually proven himself in the duties he performs by his dedication to solving not only the most common and mundane crimes, but also the most serious and heinous crimes known to man.
Matt has also identified areas of traffic enforcement and concerns within Hood River County and has worked to solve those problems for the safety on our roadways for the citizens and the visitors to our area.
Matt has been and again will continue to be instrumental in training, budgeting, representing his colleagues, and acquiring the tools and knowledge for his peers to make Hood River County be the safest and most desirable place to live, visit, and recreate within the State of Oregon.
Matt has a dedicated and collaborated long-term vision for the safety and betterment of life for not only his family and friends, my family and friends, but most importantly, your family and friends! Matt is the clear choice for his time and again dedication to the citizens of the Hood River County. Please help me in electing Matt English as your next Hood River County Sheriff.
Marc Smith
Hood River
English for sheriff
I am proud to endorse Matt English for Sheriff. He has so many different qualities to be a great sheriff and leader. Matt has always been resourceful, financially responsible, committed and dedicated to providing the best service to the community and visitors of Hood River County. He is always there to give a hand or an ear for both the people he serves and his co-workers.
Matt believes in teamwork and throughout the years with this attitude, we have been able to continually move our office forward. I have always looked to Matt for assistance, guidance and inspiration and he has always been there to provide it.
In the 13 years that I have worked for the sheriff's office, I know that you cannot do this job without support. I know that Matt has the full support of his family, friends and co-workers. I am proud to be Matt's friend and would be honored to call him sheriff.
Michelle Renault
Husum, Wash.
Parenting class helps
If you want to have a fun outing with your family, while gaining awesome information about raising responsible, good-mannered children who succeed in school, then the "Parenting Now" series starting Oct. 17 is an opportunity not to miss!
Our family went to this seven-week series last fall, and not only was it fun for the kids, but the parents had a great time as well.
While our children were enjoying making various craft projects and playing games, my husband and I learned a great deal from the information given in the class, as well as the stories and ideas shared from other parents who attended. The atmosphere was a very friendly and open one, and we felt very comfortable right way.

A lot was covered in this class, including child development, taking care of yourself, preparing your child for school, helpful methods specific for blended families, positive and effective discipline techniques, and how to teach your child about making good choices and taking responsibility for their actions.
Being that our children are young (6, 3, and 1 at the time), it was the best time to take this series, as we are the first and most important teachers in their lives. Our family looked forward to going to the class every week. It was one night that we didn't have to make dinner, worry about dishes, or plan and clean up the evening activities with the kids. All of these things were done for us when we got to class.
The "Parenting Now" series has made me feel more confident as a parent, made my parenting feel easier and far more effective, and most importantly, I've become a better parent for my children.
I highly encourage anyone to go the first night (open house) on Oct. 17, 5:30-7:30 p.m. at the Hood River Early Childhood Center (Pine Grove School) and check it out. You can then decide if this opportunity is one you don't want to miss. You'll be glad you went!
For more information or to sign up, contact Janet Davis at 541-386-1975 teacherjanetdavis@gmail.com. Teacher Janet and her assistants will be providing the child care!
Amy Paulsen
Hood River
Put stop to spending
I am not really rich, but Romney and Walden are working for me. What Mr. Curley (Letters, Sept. 19) and his cronies do not understand is that President Obama is spending this nation into debt at an unprecedented rate. How is this debt going to help anyone, really rich or really poor?
Attacking Romney's 15 percent tax rate but ignoring his total tax paid, somewhere north of $3 million, is misleading at best. And then when he limits his deductions for 2011 so as to pay more, the left screams that he is paying too much! Where is the logic in that?
Greg Walden works for me as he attempts to bring this runaway debt under control. One of those steps is to repeal the Affordable Care Act (Obamacare), the act that congress had to pass before they could know what was in it. And now that we know what is in it, we know it is anything but "affordable."
I encourage all of you to vote for Romney and Walden so that we can put a stop to this borrowing 40¢ cents for every dollar we spend. Government spending at the rate of $7 million per minute is not going to help the neediest Americans if there is no America left at all.
John F. Brennan
Hood River
Reasons for '47 percent'
When I became an AARP Tax-Aide volunteer last winter, I helped low-income and elderly members of our community fill out their tax returns. In the process I met some of the 47 percent of Americans who do not pay federal income taxes.
Some of these people were older men and women who did not have enough income to need to file a tax return. Still, they wanted to be sure that was true.
Other older taxpayers had enough income to be required to file a return, but they had mortgages, high medical costs, significant contributions to charity and other deductibles that netted out their federal tax liability.
Some were young people who had worked during the summer. Their W-2s showed federal income tax withheld, but they didn't earn enough to actually owe any taxes. They needed to file a tax return to get their taxes refunded.
Some of these people were low-income workers who qualified for the earned-income tax credit and/or the child tax credit. A taxpayer must have a job (i.e. have earned income) to qualify for either credit. Some were unemployed part of the year; some simply had low-paying jobs.
Because these refundable tax credits were new to me, I did some research to better understand them. The earned-income tax credit was created in 1975 when Gerald Ford was president. The child tax credit was created in 1997 during the Clinton years. The Bush tax cut of 2001 expanded both programs.
These tax credits were designed to encourage people to hold jobs and to lift families out of poverty even when their wages were low. Studies show that they have been successful.
Like me, these people wanted to pay the federal taxes they owed, but no more. I was pleased to help them wade through the complexity of our tax laws. Many were pleasantly surprised to learn that they did not owe federal taxes.
Judy Davis
The Dalles
Support four
Cascade Locks is fortunate to have four seasoned, responsible people running for council and mayor.
Lance Masters is running for mayor; he's our current mayor, having assumed that position after the recall of most of the former council. He came into office under trying circumstances and has worked diligently to resurrect our fire/EMS. Mayor Masters is also an educator in Wasco County in addition to serving the town.
Ralph Hesgard is running for council; a former mayor and councilman here in town, born and raised in Cascade Locks and a longtime member of the Lions Club.
Third is Jeff Helfrich, a father of a new baby girl; Jeff has devoted his adult life to public safety and public service, both in the service of his country and as a sergeant in the Portland Police Bureau.
Randy Holmstrom is another longtime resident; a former sternwheeler skipper, now retired, he's served his community as a school board member, and on the city council.
All four have worked diligently to help Cascade Locks through trying times, the later three accepting positions on the council after the recall. It's not an easy task; the council has to deal with a tightening budget, the need to rebuild the water system, help attract business to town, and form alliances with other agencies and much much more.
Please support them in their continuing efforts to improve Cascade Locks.
Rob Brostoff
Cascade Locks