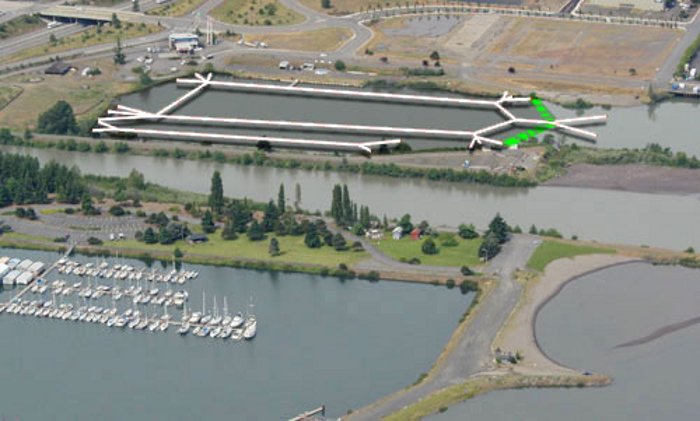 The process to designate future use of the Nichols Boat Basin is far from complete, but a plan put forth by Hood River Port Commission President Jon Davies and Hood River Mayor Arthur Babitz is gaining traction.
And that's a good thing.
It's a solid plan, one that nixes the proposed cable park (an interesting idea, but not the best fit for downtown Hood River); allows public access (something that apparently has been needed all along — based on the growing number of water sports enthusiasts who have come out of the blackberry bushes within the past year to ply the basin); allows for a private hotel and commercial complex to be built (an encouraging sign to other private investors who may have their eye on the area); and mitigates some of the environmental issues casting a pall mere meters from the Northwest's main fish highway.
The cable park/hotel process has the usual players. Of course there are the attorneys, protecting interests and threatening lawsuits. The bantering and posturing in land use chess matches, like the one going on at the Port, probably provide great fodder for civil procedure law professors. And of course, there's the issue of money from the urban renewal pot that will be used to help pay for the plan.
The old boat works walls can't talk any more, having been torn down a few years ago — but void of activity long before. Still, it's fun to speculate how the machinists and welders who worked on the barges served by Nichols Boat Works might view the recent discourse about the basin.
Whatever they might be saying, the Davies-Babitz Plan — or is it Babitz-Davies? — deserves a fighting chance. An esplanade, a hotel, and perhaps a café and some specialty shops, which can be used and enjoyed by all, is a good fit for the basin.