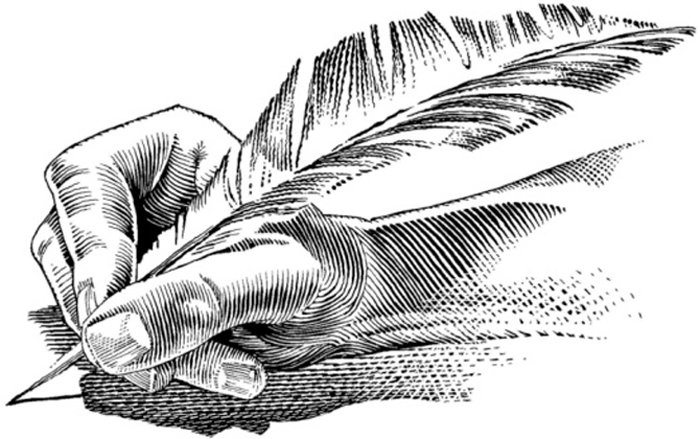 Support four
Cascade Locks is fortunate to have four seasoned, responsible people running for council and mayor.
Lance Masters is running for mayor; he's our current mayor, having assumed that position after the recall of most of the former council. He came into office under trying circumstances and has worked diligently to resurrect our fire/EMS. Mayor Masters is also an educator in Wasco County in addition to serving the town.
Ralph Hesgard is running for council; a former mayor and councilman here in town, born and raised in Cascade Locks and a longtime member of the Lions Club.
Third is Jeff Helfrich, a father of a new baby girl; Jeff has devoted his adult life to public safety and public service, both in the service of his country and as a sergeant in the Portland Police Bureau.
Randy Holmstrom is another longtime resident; a former sternwheeler skipper, now retired, he's served his community as a school board member, and is on the city council.
All four have worked diligently to help Cascade Locks through trying times, the latter three accepting positions on the council after the recall. It's not an easy task; the council has to deal with a tightening budget, the need to rebuild the water system, help attract business to town, and form alliances with other agencies and much, much more.
Please support them in their continuing efforts to improve Cascade Locks.
Rob Brostoff
Cascade Locks
Vote for Johnson
Here we are at election time again. With our new annual term for our legislators we have an opportunity to see how a new house member performs in session and out for two legislative sessions before we vote to send them back or replace them.
I am very impressed by Mark Johnson's performance as a freshman. He has a very strong grasp of the issues for our District 52 residence.
As a Hood River School board member for eight years he is keenly aware of the cost/benefit issues of education, and having been raised here in Hood River Valley he is also very up on the farm issues and concerns. As a small-business owner for more than 25 years Mark knows how to get things done.
I have known Mark and his family for over 30 years and know we can count on him to have our best interest at all times. Join me in returning Mark to Salem for another great term.
Glenn Taylor
Hood River
'Do it or else'
This past Saturday morning, I turned on the TV and heard this directive to the states: "Expand your Medicaid Program or lose federal funding."
The feds are forcing the states to do something the states themselves have control over. This is plainly called blackmail or coercion, the television announcer added.
In my opinion, the states need to reassert the lawful power ordained and established in the 10th Amendment in the Constitution for the United States of America. The Supreme Court made it very clear in its ruling issued back in 1918: (Hammer v. Dagenhart, 247 U.S. 251, 38 S. Ct. 529, 62 L. Ed. 1101 [1918]):
"In interpreting the Constitution, it must never be forgotten that the nation is made up of states to which are entrusted the powers of local government. And to them the powers not expressly delegated to the national government are reserved." These continued over-reaches by the federal government must be stopped.
We the People must do our duty and exercise our rightful authority over the federal government. Be sure to vote. Choosing your destiny through self governance is your "God-given right" as one of the People, not a "privilege" given to you by any government entity like a driver's license.
Dorothy Haanstad
Hood River
Support local option
I urge you to vote YES for schools on the upcoming ballot. The Local Option, in place in Hood River since 2004, provides our school district with over $2 million in additional funding — including $650,000 of state matching funds — for our local schools.
Renewing the Local Option will not raise our taxes, but is a crucial source of funds to maintain our great schools and community.
Paul Blackburn
Hood River
Johnson is qualified
I first met Mark Johnson during the 2011 legislative session; however, I am no stranger to his reputation of integrity and competence as an advocate for Oregon House District 52. In Mark's 25 years as a small business owner he has come into contact with both friends and family of mine in Hood River through his construction business.
Understanding the value of time and volunteerism, I also appreciate Mark's eight years of service upon the Hood River County School Board. I am certain that this played no small part in leading to Mark's appointment as co-chair of the House Higher Education Committee; an impressive vote of confidence from House Leadership in a freshman legislator.
Mark's commitment to education reform and experience in the private sector make him well-qualified to help improve Oregon's job climate, and education platform. Anyone who knows Mark understands that he is interested in common sense policies, and working across the aisle to find and support creative solutions to Oregon's many challenges. Mark understands that our local politics should be driven by experience and competence rather than partisanship and sensationalism.
Recently, headlines were made across the state when his campaign received financial support from Gov. Kitzhaber. This exemplifies both his and the governor's willingness to set aside party politics for the betterment of Oregon.
As a professional firefighter/paramedic, I understand the value of public trust and stewardship and find Mark to be both qualified and capable of representing House District 52 in the Oregon Legislature. I saw firsthand Mark's leadership ability during this past legislative session and ask for your support in ensuring his continued service to Oregon and District 52 in the next biennium.
Brian Adams
Sandy
Vote for Nordbye
Are you tired of political advertising? Wonder where the money comes from?
In just the last few months Mark Johnson has taken large campaign donations from the parent companies of Philip Morris (May 8), R. J. Reynolds Tobacco (Sept. 11) and most recently, the Koch brothers (Sept. 27). Where does this money go? Almost $15,000 has been paid to Quinn Thomas, the PR firm that wants you to believe that it is safe to have herbicide in our drinking water.
Peter Nordbye is working hard to change things. He is running a positive, grassroots, all-volunteer campaign. No attack ads, no annoying phone polls during dinner. He is accepting only small donations and only from residents of his district.
Peter Nordbye is a progressive candidate who won the Democratic primary election in May and has also been nominated by the Working Families party.
Whether you are in the 47 percent or the 53 percent, Peter Nordbye will represent 100 percent of House District 52.
Stephanie Nystrom
Corbett
English is professional
I am writing this letter in support of Matt English for Hood River County Sheriff. I have known Matt both professionally and personally for 10 years. I have worked in law enforcement alongside him, and have experienced firsthand his capability, commitment, and his level of professionalism.
Though I worked for Hood River City Police Department, and Matt works for Hood River County Sheriff's Office, he was always more than willing to collaborate, to give a helping hand, and his concern was consistently centered around what was in the best interest of the community.
Throughout the time that I have known Matt, he has always stepped up as a leader, and is someone that I still go to today when I need to bounce around an idea or get a second opinion on an investigation. I believe that he will present fresh ideas, strong leadership, and the same level of commitment and professionalism that he has consistently shown throughout his law enforcement career.
Please join me in voting for Matt English for Hood River County Sheriff.
Pete Read
Portland
Fox tells true story
Regarding you undecided voters: You may or may not know the mainstream media is extremely reluctant to cover events that reveal the president in a less-than-favorable light. In fact, if those anchors or reporters were honest enough and foolish enough they would wear Obama buttons for all to see.
So here's what you undecided voters can do to find out if the president has any faults. Switch over to Fox News. Watch it for a while. Later, go back to the mainstream media again. Watch for awhile.
By going back and forth you can make a truly informed decision come November as to which candidate will make the best Commander in Chief.
Bill Davis
Hood River
Re-elect Johnson
To my fellow Hood River citizens — Democrats, Republicans, Independents: As financial disaster surely awaits the U.S. in the near future with constant devaluation of our money, pending sequestration, higher inflation, much higher interest rates and with 31 cents of every dollar the U.S. spends being borrowed, I humbly urge and plead with all of you to consider the choices you make in your ballot that will arrive shortly.
Please ask yourself if the candidate will be a fiscal hawk and always vote for revenue neutral or balanced budgets. If we don't balance our budgets at all government levels, the life we live now will change dramatically. Programs that you now believe in will become unfunded and people that are most vulnerable will suffer the most.
Mark Johnson is a good example as he helped control spending and enact a budget that didn't raise taxes. I urge you to vote for him and any other candidate that will make sure we get out of this fiscal mess and return to a life of prosperity and jobs creation.
Dale Harris
Hood River
Vote for DeFazio
There is a sign along I-5 whose message is that Congressman DeFazio had contributed to rising gas prices. That is hard to swallow because most people, and this must include Mr. Robinson, know that the real cause of gas prices being so high is due to the Wall Street oil speculators activity.
This would lead to the conclusion that Congressman DeFazio is facing a challenger who will resort to distortions and even lies. Or could it be one of those big out-of-state contributors who have given so generously to Robinson's campaign, who will have another "yes" man in the House if he should be elected?
It should be known that Congressman DeFazio has actually introduced legislation which would target Wall Street speculators and tax their interests.
Congressman DeFazio is a man who will not be "in the pocket" of the Washington insiders who do have deep pockets and use it to influence those legislators who must raise huge amounts in order to represent "We the People."
Donald W. Rea
Albany
Which party?
Recently a friend challenged me by stating that she was a member of the Constitutional Party. I decided to go online to check out the current party platforms. These are some of the things I noticed:
Democrats:
Desire unions
Believe in forced health insurance
Want immigration for all — no "proving up"
Believe in abortion right up until the ninth month of pregnancy
Believe in gay marriage
Believe in gun control
Have no obvious mention of God
Hmm, that's not me, I can't vote for people who think this is the right path.
Republicans:
Believe in upholding the Constitution (this, the right to bear arms; equal treatment for all; protecting our national symbols, freedom of speech and press, etc.)
Trust the people
Believe in limited government
State that the only just government is the one that truly governs with the consent of the governed
States "May God continue to shed His grace on the United States of America"
Okay, this is me. I can and will vote for people who share my belief system.
I challenge you to look again at the party platforms. You may find some surprises there like I did. Maybe you are a Constitutionalist and don't know it yet!
Leila Mattox
Hood River
CL finances mismanaged
The Cascade Locks Council sets up the Cascade Locks Fire Department for failure. Short-term increased fees, ill-gotten and against our very Charter, will not sustain our fire department. Lack of oversight from our administration and short-sightedness will continue to plague our firefighting volunteers.
A committee was formed and public meetings held to try to address the financial and leadership issues facing that department. The recommendations from this task force committee and results of a public safety survey given to the community were ignored and misrepresented to the community.
The volunteers deserve a council that will give them sustainability for their department. In our time of need when other responders failed to protect our community, one life-long firefighter stepped up to be our temporary fire chief and brought with him respected volunteers. That person was Jess Zerfing.
Council decided that after years in a leadership role in our fire department that Jess needed to step down and rewarded non-responders with leadership positions and city jobs. These fire fighters by their own admission voted not to respond to emergency calls leaving our citizens to suffer the consequences.
Our city leaders took a cell tower that was not theirs and erected it on property, not theirs, and have had discussions to condemn the property that tower sits on. Lack of oversight by administration for grants received for the fire department led to tens of thousands of dollars of increased expenses to our city ($38,500). Improperly filling out grant requests also resulted in increased expenses, according to our auditor's report.
None of this is the fault of responding volunteer fire fighters. Our only elected councilman, Tom Cramblett, stated at a council meeting that this department's headaches are not because of the volunteers, but is solely the fault of mismanagement of the finances of that department.
The pie-in-the-sky dream of increased revenues to our city from a tribal gaming casino did not materialize and our city leaders used poor judgment and allowed overspending.
Our city continues to use bad judgment by not supporting our very own City Charter that they took an oath to uphold and by denying citizens access to the ballot
Join me in voting for truth, fiscal responsibility and sustainable city departments to provide necessary services to our community. Vote Tom Cramblett for Mayor of Cascade Locks and Glenda Groves, Bruce Fitzpatrick and Richard Randall for Cascade Locks City Council.
All information can be verified by recorded City Council meetings, minutes and City Budget Documents.
Darlene Sullenger
Cascade Locks Budget Committee member
Cascade Locks