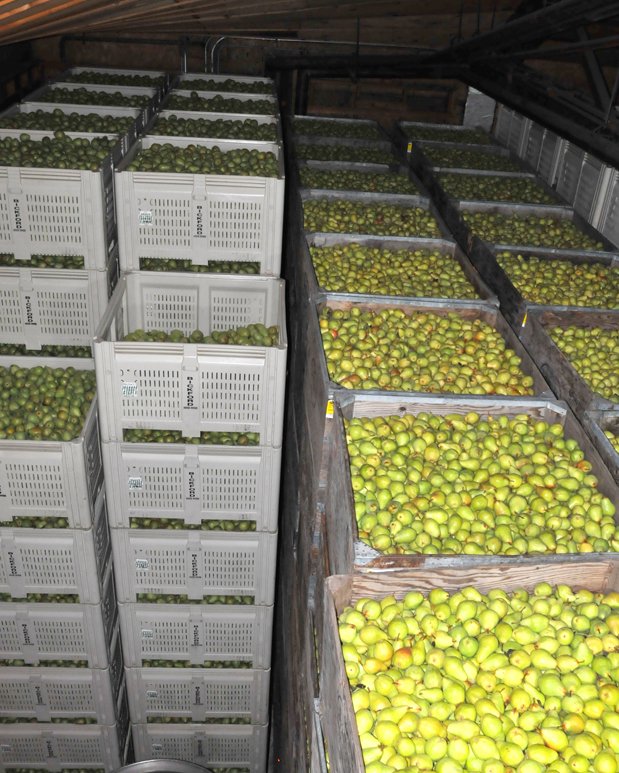 Tuesday, October 16, 2012
Thirty years of delivering fresh-picked apples, pears and produce mixed in with live music, good food and spectacular views makes for a good bet when it comes to planning your weekend fun — even with a possible sprinkle or two.
Hood River Harvest Fest is on for the 30th annual celebration and everyone is invited to join in Oct. 19-21 at the waterfront of Hood River, off of exit 63.
Usually drawing crowds in the thousands each day, Harvest Fest maintains the quaint and inviting characteristics that keep visitors returning year after year. Visitors and locals alike enjoy celebrating the rich agricultural heritage and abundance of the Hood River Valley and the numerous crops grown for and sold at the event.
In addition to a good sampling of available fruits and vegetables, visitors can meander through high-quality craft vendor displays or relax with some delectable treats for lunch or dinner.

Live music is offered throughout the weekend, along with children's activities like pumpkin painting, a bouncy house and a petting zoo. The beer garden may appeal to the older set. For that special something that is sure to please everyone, watch a world-class pumpkin carver (with a thousand-pound pumpkin to work on) craft an artisanal masterpiece jack-o-lantern.
"Visitors seldom leave Harvest Fest without boxes of Anjou pears, heirloom apples, pumpkins, berries, flowers and a smorgasbord of prepared foods from home pies to jams, to smoked salmon," said Nancy Carlson, event coordinator for the Hood River Chamber of Commerce.
"And vendors offer a wonderful array of arts and crafts including works in glass, wood, sculpture, ceramics, fiber art, photography, jewelry and much more," said Carlson. "Every year it's a little bit different but every year it is truly a great event."
Bring bags to carry home the goodies and rain gear just in case.
Hours are Friday: 1-7 p.m., Saturday, 10 a.m.-7 p.m. and Sunday, 10 a.m.-5 p.m. Admission is $6 for adults, $5 for seniors 65 and up, and free for 12 and under. A special senior discount applies on Friday from 1-7 p.m. when elder guests pay just $3 each.
Most events and vendors are under tent cover.