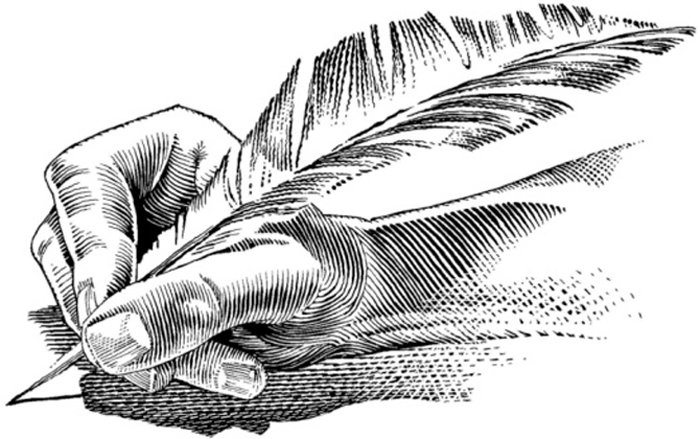 Tuesday, October 16, 2012
Money talks
I am supporting Peter Nordbye as my representative in House Dist 52, because I know that Oregonians want living-wage jobs and a livable state — a state with accessible healthcare, a functioning education system and an unspoiled environment.
Money talks, and Peter Nordbye is accepting campaign contributions only from citizens within his district. His opponent, Mark Johnson, has accepted donations from out-of-state donors including tobacco companies and the extreme right-wing Koch brothers.
It's time for our legislators to represent their constituents, as Peter Nordbye is doing, and work together to make Oregon a better place.
Kathleen Shelman
Corbett
Big change takes time
Although I don't agree with the bumper sticker that reads "Don't Vote, it just encourages them," I have been watching the presidential race with some detachment. I like being happy and being emotionally riled up makes it harder. There is so much negativity. We hear more about each candidate from their opponent and I wonder how much is believable. As a result, I suspect many of us will vote against, rather than for, a candidate.

I used to believe that my vote was wasted if I didn't vote for an R or D, but that is another thing I don't agree with now. It seems to me that the Rs and Ds, at least at the national level, are two factions of one Corporate Money Party, so we don't really have two independent choices.
For example, which candidate do I choose if I want vigorous criminal prosecutions of the Wall Street fraud perpetrators, or restoration of the Glass-Steagall Act, or support for single-payer health care, or recognizing and responding to climate change, or revoking corporate personhood?
Or what if I don't want to support the expansion of nuclear power, or continued massive military spending?

I think our country is stuck with "dualistic thinking," which means we only see two choices for things. I think more choice is better than less choice. Washington and Oregon are not "battleground states" and I have concluded that voting either R or D (big money party) is a waste of my vote and probably will vote for one of the other candidates. I intend to read the entire voter's guide material before I decide. For me, I think it would be more satisfying.

I read that some rich people are spending huge amounts of money to influence our voting in this election. Perhaps we could choose to be better informed, less gullible and look at the big spending as a small step toward wealth redistribution.
If I understand correctly, if third-party candidates get enough votes in this election, it will help their funding in the next election. Big change takes time.
Bruce M. Bolme
White Salmon, Wash.
CL Leadership
After many years of effort, Cascade Locks is finally getting its economic development snowball rolling. This would be a bad time to change out our current council for new, inexperienced councilors, no matter how well-meaning their efforts may be; this is not the time to take chances with going backwards, again!
Our current council has pulled our fire department back together, restoring mutual aid; they are working with the port, Downtown Revitalization Committee, and have created the Joint Work Group on Economic Development committee.
The council is also working with Nestlé, MCCED, Celilo Planning Studio, ODOT, Oregon Parks and other entities on a number of economic development projects.
After many years of Cascade Locks being "an island unto itself" our council is forming partnerships with other Gorge communities, like with Stevenson and North Bonneville for a unique waste management project.
In less than a year the council has created many opportunities for a bright future for Cascade Locks, and in doing so, has given Cascade Locks a better reputation, which has included more positive press. It is too bad that some locals want to focus on a fabricated untruth "that the city has uncontrollable debt and is going bankrupt," which is far from the truth.
Lance Masters, Jeff Helfrich, Randy Holmstrom and Ralph Hesgard are very experienced in council procedures, leadership and are highly educated candidates who have proved their abilities to move our city forward in a positive direction. These four candidates are our best chance for a better future, with jobs, economic development and sustainability!
Debora Lorang
Cascade Locks
Vote for English
I have had the opportunity to work with Matt English for over 10 years. In that time Matt has demonstrated a wealth of knowledge as well as great leadership abilities.
It has been my experience that the majority of deputies go to Matt with issues that need to be addressed, whether it is technical or legal. Matt will know or help find a solution to the problem at hand. He is the go-to guy for many in the department.
I believe that Matt will be an asset to the community and their law enforcement agency as the Sheriff of Hood River County.
Noel Princehouse
The Dalles
Inaccurate portrayals
Thank you, Leila Mattox, for informing my husband and me what we think based on our political parties (Our readers write, Oct. 13).
One of us is a registered Republican; the other a registered Democrat. Not only do we think for ourselves, we agree on many more issues than we disagree. Your letter is both inaccurate and insulting.
Marni Sickles
Hood River
Insulting many
Ms. Mattox, your Oct 13 letter is insulting to tolerant Republicans. It portrays Republicans as narrow-minded and intolerant.
Furthermore, you contradict yourself confusing your message. You cite the rights of equal treatment for all and freedom of speech, but infer that gay Americans do not meet your litmus test for this right.
You imply those who fail to spray the word God throughout public statements must not have faith or guidance for their decision-making. People use the word God now as freely as middle school girls hug each other between classes. Using the word more often does not increase one's righteousness or veracity.
Those responsible for burning the Sikh temple in Vancouver probably do not understand these people exercising their Constitutionally granted freedom of speech are not Muslim terrorists or even of the Muslim faith. We should all be careful how we attempt to describe any group in its entirety.
Steve Kaplan
Hood River
Johnson aids schools
The next generations of Oregonians deserve to have the best education possible to ensure a better tomorrow. In every classroom, you can hear papers flying, pencils writing madly and the sweet hum of students' minds slowly expanding with valuable knowledge.
The word "school" is defined as an institution where instruction is given. But what happens when teachers and classes are constantly being cut because of lack of funds?
Rep. Mark Johnson voted to have a considerable portion of the budget set aside to protect schools and critical programs against budget cuts; despite the potential of further declines in state income. He also supported the creation of the "Educator Preparation Improvement Fund," and voted to eliminate unfunded state mandates that take money away from the classroom.
His admirable assistance in the educational system has not only promised students a better future, but the results of his improvements are already being felt in our schools. Being a high school student, only a few years away from the privilege to vote, I have come to realize the vital role politics and government plays in the daily lives of students.
Recently, I have noticed that the attitude and understanding of worldly matters, such as the general apathy towards voting, has taken a turn for the worse. Too many students believe that it is more important to enjoy the instant gratification of the moment, than they are seeing the more substantive value of a quality education. So instead of becoming informed about the issues and candidates so they are aware of the significant impact on their lives, they tend to ignore the subject.
With Mark Johnson as state representative, I feel that without a doubt he will do his best to ensure students have the skills, supplies, and funds in order to succeed. From teachers, to textbooks, to tissue boxes; the educational system is in the hands of the people we vote into office.
Johnson will support Oregon schools, so I don't have to worry about the jeopardy of my education. Mark Johnson supports a better tomorrow.
Moriah Shay
Sandy High School student
Brightwood
Take action
Ballots will soon be out and our votes will determine the course of our future. Money from outside our district and even outside our state is pouring in to try to influence our decisions. How can an elected representative not feel indebted to those big contributors who funded his campaign when making decisions in Salem that will directly affect Oregonians in our everyday lives?
Peter Nordbye stands for campaign finance reform. He believes that an elected representative should first and foremost be accountable to the people he serves. The power of many truly can overcome the power of money.
Please join me in supporting Peter Nordbye for State Representative of House District 52.
Cathy Fantz
Eagle Creek
English for sheriff
I have known Matt English for about 12 years. In that time, I have worked with him during his time as a parole and probation officer, patrol deputy and detective for Hood River County. I have come to rely upon him as a trusted, reliable and professional friend/coworker. He has always been fair and dependable in all aspects of his career.
I am confident that Matt will bring great things to the future of the sheriff's office. He has earned the respect of his coworkers and has a vast knowledge of the job.
Matt has always supported others and offered ideas or assistance.
He has held the role of union president for the Hood River County Law Enforcement Association in which time, he was able to come up with ideas that saved Hood River County money as well as satisfying the members.
I highly recommend Matt for sheriff and look forward to casting my vote for him.
Tammy Hughes
Hood River
Vote yes on 14-48
In 1647 the first public school was established in the Massachusetts Bay Colony. Long before we were a country people have supported public education; they've established a covenant between generations to ensure that we have an educated populace to maintain a strong democracy.
This year here in Hood River County your school board is asking you to renew local option 14-48. It will help ensure a full year of school, help with sports and music, a full day of kindergarten, a great choice of electives and help to keep class sizes as small as possible.
Please vote for 14-48 on next month's ballot and ensure our children receive the education they deserve.
Rob Brostoff
Cascade Locks
'Why Nordbye'
Two years ago a Hood River News editorial said Mark Johnson deserved a chance to go Salem. Johnson did so, but one term is enough. Here is why:
After the end of the first legislative session Johnson held his first public gathering in Portland — outside of his district! Why? Because he made "many friends in Salem and Portland and wanted to make it easier for them to attend."
Upon Johnson's arrival in Salem he took a pledge to turn off his brain concerning balancing the state budget. He pledged to consider only cuts to services and state departments and refused to consider any revenue means to balance the budget.
Mark Johnson is listed as affiliated with the American Legislative Exchange Council. This is an organization made up of national corporations and state legislators who decide behind closed doors what legislation should be written in states, mostly to benefit those very same corporations. Out of the 11 endorsements listed on one of Johnson's campaign mailers, only one is a nonpartisan organization.
Peter Nordbye accepts no corporate or out-of-district contributions. He accepts only one contribution of $50 from individuals living in District 52.
Read your voter's pamphlet (page 19) very carefully. Do you really want a corporate-sponsored representative looking out for your interests in Salem?

Gary Fields
Hood River
Johnson qualified
I attended the candidates forum on Sept. 30 to watch Rep. Mark Johnson and Peter Nordbye discuss issues relating to our district. I have known Mark Johnson for a number of years, but I had just met Mr. Nordbye that night.
Mr. Nordbye was polite and nice and respectable at the forum. That being said, I left the forum still wondering what it was that he actually planned to do if elected to represent our district.
Rep. Johnson managed to stay on-topic during the entire forum, and always kept his focus on the issues that are important to Oregon. He continuously referenced his experience in Salem of working across the aisle, specifically with Gov. Kitzhaber, on a series of education reforms and common sense solutions to Oregon's many fiscal woes.
Based on what I observed during the forum, I believe that Mark Johnson is far more qualified for the position than his opponent.
John F. Brennan
Hood River
Deception and politics
As we are faced in the near future to make a decision between two men, I think it is important to reflect a bit. Unfortunately, deception is a cornerstone in politics today. Some call it dirty politics. You sling as much mud as possible at your opponent to see what sticks. And while you are busy slinging mud, you say very little about your own intentions.
Being forthright is not a routine occurrence. The free press as intended by our forefathers was to be the finder of the truth. The role of the free press was to cast out the lies and to highlight the omissions.
Today, our free press is a willing co-conspirator to hide or bend the truth, and omit what does not support their agenda. As Satan is called the great deceiver, I am reminded that all evil begins with a deception.
While we cannot know all that they will do, a good place to start is an evaluation of each man's character. And we must not be lazy in our pursuit of the truth about these men.
John Francis
Wallingford, Conn.
Vote 'yes' for schools
Please make a point of voting this year, and please vote yes for our local schools. That means a yes vote on "Measure 14-48, the local option levy."
This option levy has been in place funding our schools since 2004, and comes up for renewal every three to five years. Your "yes" vote will directly support our kids by continuing core academic programs, a full school year, current class sizes, full-day kindergarten, elementary PE and music, electives and co-curricular activities including sports, band, and choir (there is something in here for everyone — don't have kids? Then come enjoy a sporting, band, choir or other school event, and you will still get a return!).
Your "yes" vote will not increase taxes. This simply maintains the current levy rate to maintain at least this portion of our school budget.
We are still at risk regarding what we get from other funding sources. If you are so wonderful as to want to do more, please go talk to the fine people at the district office regarding how you can help! Thank you for your time and "yes" vote on this topic.
Rich Truax, parent
Hood River
Vote for Nordbye
Do you believe that individuals and corporations from outside voting districts should be able to donate to candidates inside the districts?
For example, do you think it's right that Loren Parks, a Nevada resident, should able to donate large sums of money to influence the outcome of Oregon ballot measures? Is it right for you or I to donate funds to influence the election of either Elizabeth Warren or Scott Brown of Massachusetts to the United States Senate?
Do you think it's right that foreign donors are able to spend money intended to influence elections in our United States? Do you believe that corporations are people and that it's right for them to spend large amounts of money to influence elections?
Do you believe that free speech means that anyone or any corporation is free to spend as much as they like in order to influence the electorate? Does it bother you that former lobbyist Jack Abramoff claims to have "owned" more than 100 members of Congress?
If your answers to these questions are anything like mine you'll agree that our system of campaign finance is out of whack. Should we beseech our legislators to correct this problem? It is unlikely that they will do anything about it. Those now in office were elected because they benefited from the system that is in place.
There's only one candidate who is setting a new standard of electioneering. Peter Nordbye is running a campaign like all candidates should. He's only accepting donations from his own potential constituents in Oregon House District 52 and only from individuals.
If all candidates ran this way our government would truly be "for the people." That's why I'm voting for Peter Nordbye and I hope his candidacy encourages others to do the same.
Cary Mallon
Sandy and Hood River
Non-driver cars for OR
I want Oregon to get off the electric car kick and move on to the non-driver cars — like the state of Nevada.
The cars have been run for over 1 million miles and never an accident. No other cars or drivers can make that claim.
Paul Nevin
Hood River
See 'One-Acts'
Anyone wanting some outstanding entertainment — wonderful material and wonderful acting — should not miss the "Evening of One Act Comedies" at the Center for the Arts. It was a delightful evening indeed! Don't miss it.
Tom Penchoen
Hood River
Zanmiller for council
I have known Mark Zanmiller both personally and professionally for more than five years. In that time I have known Mark as a caring, intentional, and intelligent person. In his professional life he successfully led a small team through open, inclusive and inquisitive dialogue — all characteristics that will serve him well as a city councilor.
In his personal life Mark has dedicated years of effort to community service projects through his role as a board member of Parks and Rec. Mark's passion for Hood River is only surpassed by his desire to help our town continue to be a place where families, businesses and community can thrive.
I wholly trust Mark to make good decisions on behalf of our citizenry and to help guide the future of Hood River in an equitable manner. If you care about sound judgment, open dialogue and dedication in a public official please include Mark Zanmiller in your votes for city councilors.
Pierce Louis
Hood River