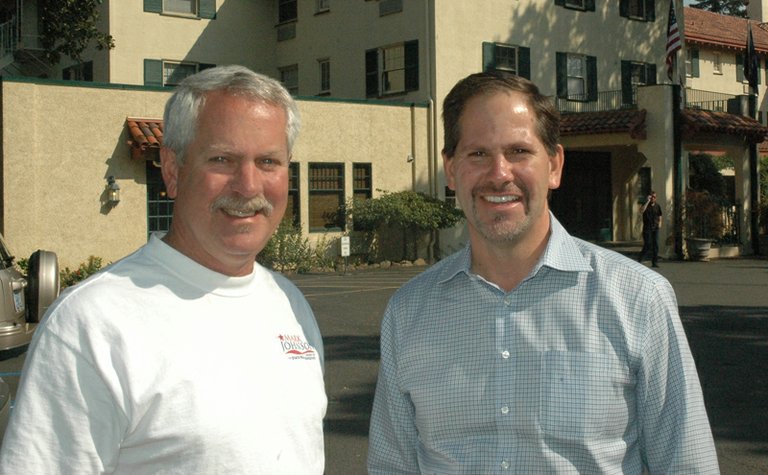 The Republican candidate for Secretary of State, Dr. Knute Buehler, gains the endorsement of the Hood River News.
Buehler is one of three challengers facing incumbent Secretary of State Kate Brown. Seth Woolley is the Pacific Green party candidate, and Robert Wolfe is running on the Progressive party ticket.
Buehler is well educated, with years of private sector business experience. He is a Bend orthopedic surgeon who is a smart, matter-of-fact, team player vowing to reform campaign laws. That would be a continuation of the work he started some 20 years ago, when among other things, he advocated for opening primaries to independents.
He laid out some of his plans last month during a visit to Hood River, where his Rhodes Scholar background was evident in a speech to the Rotary Club. One of the things he promised was to streamline the processes businesses face when they attempt to navigate state regulations.
Voters shouldn't be swayed by Brown's claim that Buehler does not have the experience to be Oregon's No. 2 elected state official — behind the governor. Buehler says he employs about 170 people, roughly the same number employed at the secretary of state's office -—which oversees the functions of seven program divisions: archives, audits, business services, corporation, elections, human resources and information systems.
Two decades of behind-the-scenes policy work has helped Buehler gain bipartisan endorsements from the likes of former Secretary of State Norma Paulus, U.S. Rep. Greg Walden and former Democratic U.S. Senate candidate Harry Lonsdale.
Besides, 20 years as an elected official didn't prevent Brown from awkwardly fumbling a couple of issues while in office — including this year's mislabeled election date of the race for commissioner of the Bureau of Labor and Industries. The election date was wrongly listed as being in the spring — when candidates had been preparing for it to be held — when actually is was legally supposed to be in the fall (a judge later ruled).
Political insiders argue the shift favored incumbent Brad Avakian, a former Democratic state legislator, who will benefit from a large pro-President Obama turnout next month. The embarrassing snafu provided more fodder for opponents, who have long claimed Brown will always put her party in front of the state as a whole.
Conversely, Buehler's moderate stances might not sit well with some Republican Party conservatives, but they bode well for the state of Oregon. He should be the next Secretary of State.