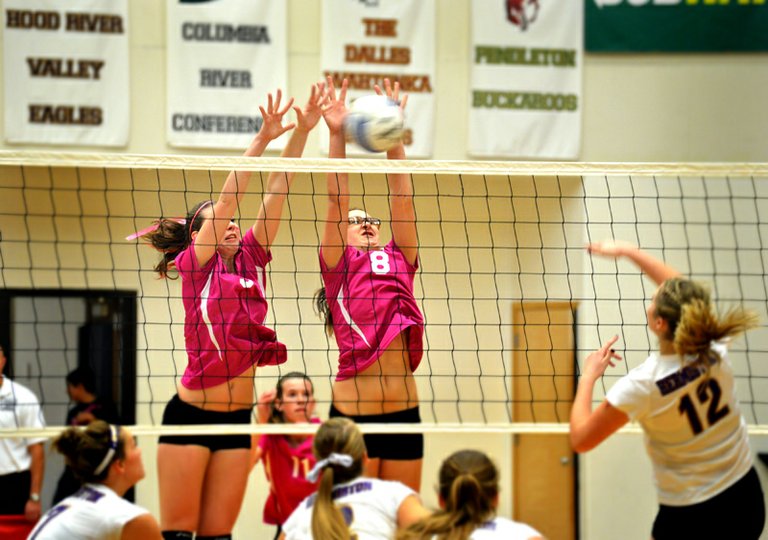 They may have been wearing bright pink (in honor of Big Pink breast cancer awareness night) from head to toe, but the Hood River Valley High School varsity girls volleyball team was all business (well, mostly) Thursday evening against Hermiston.
After a quick Senior Night ceremony to honor Amanda McCafferty, Andrea Iobst, Christina Henage, Meighan Frazier and Kaili Duffy during their last home game of their high school careers, the Eagles were off to what proved to be a tough-fought matchup.
The 3-1 (25-21, 22-25, 25-18, 25-20) win puts HRV at 9-9 overall and 6-5 in the league with only one more game in the regular season.
This week's action around the league bumped HRV up in the state rankings to No. 22, which, if it can hold that or better, will mean the team qualifies for the state playoffs.
Pictured at left are Tabitha Merten and Meighan Frazier teaming up to deny Hermiston a point.