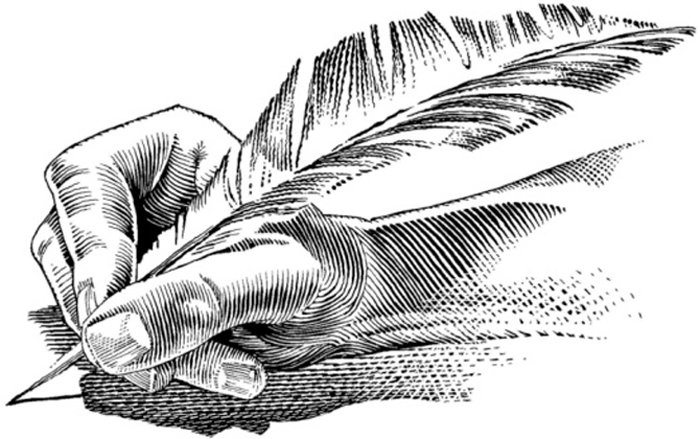 Tuesday, October 23, 2012
Holste for sheriff
As 2012 politics come to an end I would like to take the opportunity to say thank you to all the wonderful people who supported me in the May 15 Primary election.
As I have said on many occasions the Hood River County Sheriff should be the most experienced, the most trustworthy, and have the safety of the citizens of Hood River County at the top of their priority list. I think that Neal Holste is the right choice. He has the experience and as chief of police he has led the Hood River Police Department exceptionally well.
Neal Holste will lead the sheriff's office exceptionally well, too. I worked for the Hood River County Sheriff's Office for 22 years and know that Neal Holste is the person for the job; he has the training and experience and wants to work for the people of Hood River County, so please vote for Neal Holste.
Gerry Tiffany
Hermiston
Won't be bullied
I wanted to let you know what Providence Health and Services has done to those of us in Hood River who have Health Net insurance coverage: As of Jan. 1, 2013, they will no longer accept Health Net insurance at any Providence facilities.
I know it doesn't sound like a big deal, but it really is. They are forcing us to change doctors we have grown to trust with our lives and seek new ones. There are many other doctors in our community but it's still a hard change. We have to change the hospital we go to, where we have lab work done, everything has to change.
The letter stated that they were doing this to provide us with better health care. I just don't see it as being a good change for me. What I do see is Providence trying to force us to buy their insurance.
I work for the county and every year our benefits committee goes out to bid for health insurance and Providence has put in bids the past two years. Our committee rejected their bids because the cost was too high. I can't imagine our rejection would make any difference in the big scheme of things but perhaps Providence has been rejected by many others and so they are trying to get our business by rejecting other plans.
Providence has slowly taken over our community with their huge hospital facility, taken most of our doctors under their wing, given them tools to provide us with better health care and then when we don't purchase their expensive health care plans, they reject us.
Well, I will not be held hostage by Providence. I will find another doctor and other healthcare facilities to go to. Most people think Providence is good for the community. What they are doing is not good for any of us.
Sandi Lain
Hood River
Nordbye for Dist. 52 rep
It is with privilege and conviction I am endorsing Peter Nordbye for House Representative of District 52. In talking with Peter I am convinced he would make an excellent representative.
Many people are still questioning where Peter stands on the real issues. View his campaign website, www.PeterNordbye.com,or his campaign Facebook page to find your answers. His positions on the environment, jobs and economy, government, law and order, healthcare, protecting our children, education, and discrimination are clearly indicated.
Peter has a large and ardent group of supporters. Demands on a person's time leave many simply relying on sound-bites, noticing a candidate's name on the biggest sign or glancing at the countless mailings flooding our boxes now.
Before you cast your vote you owe to yourself and your neighbors to make an educated decision. We all have our voters pamphlet, but please take a few minutes to look at the internet and truly learn what Peter Nordbye is all about.
Candidates with this level of integrity and innovative leadership are a rarity. Join me in voting for Peter Nordbye to send him to Salem as the new House Representative for District 52.
Maureen Pelchar
Welches
All politics is local
Ours is a community with a passion for public conversation about quality of life issues: preserving farm land, creating parks, preserving industrial land for job creation, etc. Yet we've had so little public discussion of the massive impact of thousands of open coal cars rolling through the Gorge on a regular basis.
Whether the proposed new coal export facilities are built in Coos Bay, Longview, Bellingham or all of the above, the coal will come from Montana and Wyoming through the Gorge.

Just as we look forward to improvement of Gorge air quality with the closure of the coal-fired power plant in Boardman, we will become the "Coal Chute of the West"? Open coal cars and barges will affect public health and safety, recreation, high-tech and fruit growing economy and so much of what makes our communities so special.
The City of Hood River and many other Gorge communities are on record opposing coal through the Gorge. But there is a sense of helplessness among the rest of us, that this issue, however harmful to everything we care about, is too big for us to have a voice. There seems to be no immediate action we can take.
But, there is: Vote against the presidential candidate for coal!
Ballots arrive this week. As Tip O'Neil said, "All politics is local!" Vote for Obama for President to protect the Gorge.
Christine Knowles
Hood River
Nordbye is clear choice
We have a choice for State Representative for District 52 and the clear choice is Peter Nordbye. Why? Peter supports fully funding quality public education. Teachers and parents and the public support quality education and the results show.
The local teachers association in Hood River interviewed the candidates to make recommendations for the November general election. Hood River teachers recommended: Peter Nordbye!
Peter has been a principal and teacher and with his own educational achievement — a Ph.D. in education administration from the University of Oregon — can make a difference. He understands the complicated issues to ensure that students are taught critical thinking skills and are prepared for their most certainly competitive future.
Mark Johnson's service record on the Hood River County School Board is evidently not enough to win the teachers' endorsements.
I attended the candidates forum in Hood River and on the larger issues felt Peter better represented our values. Not accepting donations from outside interests but making sure his interests are with his constituents was a gutsy decision. This has come at a price for the election — no repeated glossy mail-outs and phone surveys conducted by paid professionals, but a grassroots effort in behalf of Peter. Peter deserves our vote!
Trickle-down economics is an old idea that has robbed the middle class and created a very super rich class in the U.S. – this is not a recipe for our nation. Peter clearly understands and endorses family wage job development and will support efforts to make this happen. Unfortunately, his opponent supports the republican philosophy that supports trickle-down economics. I hope you will vote for Peter Nordbye for State Representative, District 52.
Sharon Guidera
Hood River
What's best for majority
Like a lot of you I am disappointed in President Obama's inability to get anything passed through this do-nothing Congress! But we must not give in to the lies and concealment of the truth by the Republican Party, especially Mitt Romney.
I challenge you supporters of Romney's candidacy to read this one article: Mitt Romney's Bailout Bonanza, by Greg Palast, published in The Nation. Go to thenation.com and read on then get back to me.
Facts are facts and lies and deception are being used to convince the public that the Republicans are out to improve your life. Their lives yes; your life?
Get off of your high horses and do what is right for the majority; this is what our founding fathers intended when writing our Constitution. Pay attention to the history of the past 50 years; if you have been I think your vote might be for the good of the people — but then again you would be thinking for yourself, not being told what to think!
Marty Johnson
Hood River
Holste more qualified
I attended the Oct. 16 Cascade Locks candidates forum to specifically confront Det. Matt English as to his display of "anger" when responding to my April 19 forum question regarding his radio commercials and involvement with solving the Cranmer homicide case during the Q & A period.
At that forum, he led us to believe that it was his detective skills (we applauded); when in fact it was a tip from the public that led to the arrest and conviction of the criminals.
So at the Oct. 16 forum, I focused more on body language than words. However, I did note that Chief Holste stated that he, too, had worked as a sheriff deputy, "dreaming" that someday he would be our sheriff.
My body language analysis: 1) Physical appearance: Roly-poly like the letter "O"; tall and erect like the letter "I". 2) Character projection: Holste — humility, spoken with open arms, flowing from side to side, emphasizing the pronoun "we"; English — confined to a smaller space emphasizing his role as a public relations officer; fluid with the pronoun "I".
I am aware of the fact that Sheriff Wampler has unquestionably endorsed Matt English for his reasons; but the proof is in the "pudding."
Checking in to the public records, you will find that Chief Holste far exceeds Det. English with qualifications and experience: 1) Four more years of law enforcement, 2) possesses supervisor certificate, and 3) has supervised both civilians and detectives.
If we were to pick the sheriff by subtracting the number of blue (Holste) campaign signs from the number of red (English) signs — English would be the winner.
Money speaks!
Alan Winans
Hood River
Zanmiller for council
It is with great enthusiasm that we offer our support to Mark Zanmiller, candidate for Hood River City Council.
We worked with Mark for a number of years on the former City/Port Park Development Committee. This committee was charged with guiding the community vision, park design and park development for the City of Hood River's Waterfront Park. Mark represented Hood River Valley Parks and Rec on the PDC, and his involvement, knowledge and collaborative spirit was critical to the project's success.
The City of Hood River can benefit from Mark Zanmiller's esteemed character and qualities. As a team player, Mark will bring to City Council: reasoned analysis of all subjects, preparedness, a willingness to listen and learn, and cooperative conduct.
Mark enjoys intelligent discourse, values a variety of expressed opinions, and is interested in collaborative solutions. We can attest that working with Mark is always collegial and enjoyable.
Mark is an invaluable, hardworking member of any working group, always willing to volunteer extra time to research or perform tasks. He has a keen ability to keep a group on track and moving forward, reminding each participant of "the big picture" when things get bogged down.
We are honored to lend our support to Mark Zanmiller for City Council, and encourage other voters to support him. To connect with Mark, or for more information, visit www.facebook.com/ZanmillerCityCouncil. We know the City of Hood River will be an even brighter place with Mark Zanmiller's representation.
Paige Rouse, Steve Gates, Susan Crowley,
Steve Alford, Joanie Thomson, John Everitt,
Christine Knowles, Susan Froelich
Park Development Committee members
Hood River
English for sheriff
In these times of very tight municipal budgets, we, more than ever, need a sheriff who is not locked into traditional budget planning in order to provide the most effective law enforcement.
Matt English is creative, resourceful and has a plan that will allow him to organize the department, utilizing every officer in the most effective way possible. He will prioritize additional training to keep deputy skills current and up to date. This means additional security for the citizens of Hood River County.
Your safety is Matt's priority. Vote Matt English for Hood River County Sheriff.
Fred Duckwall
Hood River
Big Money buys power
Mark Johnson, I've heard you say that the people you talk to around the district don't seem interested in the issue of campaign finance. Have you ever asked any of them?
I didn't see or hear the issue of campaign finance even mentioned, in any of your extensive telephone or direct-mail polling. Could it be that you are deliberately trying to ignore what most people know to be the biggest problem in politics today?
Continuing to deny the blindingly obvious isn't leadership. It's not looking out for the best interests of the people you are elected to represent either. Big Money drives almost everything in politics right now. The big, special-interest money that you willingly take buys them influence, access and power over you. Even if you wanted to tell people the truth about the influence of Big Money on their politicians you can't, because Big Money owns you and they won't let you.
Do we really want or need another smooth double-talker down in Salem, masquerading as our representative, while really looking out for the interests of Big Money? I don't think so. We have enough of them down there already.
I'm voting for the other guy, Nordbye. He's not taking Big Money of any kind. He'll be free to lead, rather than mislead, his constituents.
Karen Trandum
Sandy
No on 14-51 and 14-49
It is a sad world that we live in when the Cascade Locks City Council is not held accountable for their actions. Our city leaders are supposed to have the citizens' best interests at heart and are expected to be held to a high level of accountability.
Moving forward and not looking to our history is what Deb Lorang would want you to do (Our readers write, Oct. 17). Moving forward in her opinion is a supposed to give everyone a warm fuzzy feeling toward council. Well Deb, our schools teach history for a reason, so that we won't repeat the same old mistakes; one for instance, voting your husband into the mayor's position.
The Lorangs would like the citizens to move forward and keep these appointed council members and not have them run for election and be voted in to position as the law states. Our Council is denying the citizens access to the ballot.
Citizens of Cascade Locks: Don't be fooled by slick-talking appointed council members. Rather, look at their actions of voting in higher franchise fees for our utilities, higher ambulance rates, higher surcharge fees to your water bill, increased administration costs and a $30,000 rate study to come back to the citizens with higher utility rates.
Our council is growing bigger government by hiring four more staff and giving them all raises.
Measure 14-51 is a scam by your appointed council. Council says that in order to raise utility rates we need to pass this measure. Absolutely untrue; Lance Masters admitted at candidates night, although hesitantly, that Council already has the power to set the rates. Appointed City Council member Jeff Helfrich abstained from voting for these increased fees. When questioned about his abstention, he would not answer.
Could it be that it is a direct conflict of his oath as a police officer to uphold the law and he knew that according to our City Charter increasing fees without voter approval violates the law?
Join me in voting for honest, hard-working council members who can relate to our economic hardships. Please vote Tom Cramblett for mayor and Richard Randall, Glenda Groves and Bruce Fitzpatrick for Cascade Locks Council.
Darlene Sullenger
Cascade Locks Budget Committee member
Cascade Locks
Johnson vs. Nordbye
I attended two recent forums, one in Hood River and one in Gresham, where Rep. Mark Johnson and his challenger, Peter Nordbye, spoke and answered questions. There are some stark differences between the two on several major issues:
Jobs — Mark Johnson will continue to promote private enterprise while working to reduce retirement benefits for public employees. Peter Nordbye will fight for living-wage jobs and decent benefits for all Oregonians.
Education — Mark Johnson will continue to promote school choice (vouchers/charter programs) and increased educator evaluations (testing). Peter Nordbye will fight to fully fund public schools and dramatically reduce class sizes.
Environment — Mark Johnson will continue to promote development of Oregon's natural resources, including logging and bottling water by large multinational corporations. Peter Nordbye will fight to ensure clean air, pure water, and safe food while reducing our climate impact.
Campaign Finance Reform — Mark Johnson will continue to take large contributions from outside corporations and PACs. Peter Nordbye is walking the talk by only taking small donations from local residents.
To me the choice is clear. I donated to Peter Nordbye's campaign at PeterNordbye.com and will cast my vote for him.
Stephanie Nystrom
Corbett
On deaf ears
At the candidates night last week my question to Tom Cramblett was, why did he always oppose anything to do with the fire department and EMS? We can't go back to 30 years ago as he suggests. He does not understand that this is not 1972, thank you.
He ignored my question and had absolutely no suggestions on how to do things in 2012.
So elect Tom and go back to the '70s (pray you don't need the fire department as I did) or go forward with Lance Masters into the here and now!
Citizens of Cascade Locks, if you value your lives, please make the smart choice and stand behind Lance, who is supported by both Mark Johnson and Greg Walden.
Debbie Gunter
Cascade Locks
Support Walden
The cheap shot against Greg Walden in last Saturday's paper ("Walden's take," Our readers write, Oct. 20) is ill-conceived and uncalled for. The author's point is akin to saying that because Obama and Wyden supported ramming the "affordable" health care act down our throats — and federally funding Planned Parenthood — they support killing fetuses/babies.
I had the privilege of talking with Greg Walden and his wife on occasion when our sons were playing lacrosse together. He sure didn't strike me as a xenophobic, chauvinistic, sexist pig.
Apparently Mr. (Gary) Fields doesn't understand the many variables considered by our women and men in congress when it comes to voting for, or against, a bill. Perhaps variables such as "it simply costs too much," or "this is a piece of our lives that should not be controlled by the government," or "the good parts of this bill are attached to too many unattractive pieces of pork," were considerations.
Mr. Fields seems to have bought the media-driven, phony, "war on women" propaganda — a war that is actually being perpetrated by extreme liberals on we men who love and support women.
Greg Walden is a level-headed, decent man who couldn't be farther from being a sexist. We couldn't ask for a better congressman — he deserves our vote.
Dr. James Konopasek
Mosier
Segers for representative
I am drawn to the candidacy of Joyce Segers to replace Greg Walden in Congress. The theme of her campaign is, "All that is necessary for the triumph of evil is that good men (and women) do nothing," which she attributes to Edmund Burke. Imagine calling upon a scion of conservative thought to oust a conservative politician!
The evil she decries is the unlimited amount of money coming into the campaign from outside the district. My sense of evil is different. It's a minority party trying to become the majority party not by proposing policies that would benefit all of us but by shrinking the majority party nationally, by repressing the right to vote, by making it difficult for our citizens to exercise their duty to vote.
Greg Walden represents the minority party and therefore reflects its greed.
Chris Emerson
Odell
America needs Romney
Here's what you may not know about the real Mitt Romney: After going to both Harvard Business School and Harvard Law School simultaneously, he passed the Michigan bar, but never worked as an attorney.
As a venture capitalist he invested in a start-up office supply company with one store in Massachusetts called "Staples." Staples now has over 2,000 stores and employs over 90,000 people. Other businesses he helped grow include Domino's, Sealy, Burger King, Home Office Supply and many more.
Mitt Romney is what America needs. A job creator as president. Let's help him go to work.
Bill Davis
Hood River