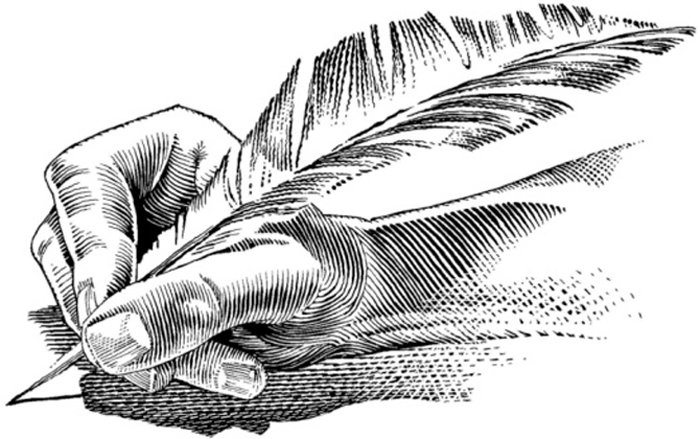 Tuesday, October 30, 2012
English for sheriff
Having had the opportunity to work closely with both candidates for sheriff over the past few years, I can say that Matt English is the best and most qualified candidate for the job. He cares about all of the citizens of Hood River County, and understands the challenges facing delivery of public safety services in our county.
Matt adheres to a high standard of ethical and professional conduct. He is respected both within the agency and the community. He has acted like a leader and will continue to do so as the sheriff of Hood River County.
Bruce Ludwig
Hood River
Vote for Johnson
Let's re-elect Rep. Mark Johnson. He has had a fantastic first term and there is a lot of work yet to be done on the issues that he represents so well in our area.
Mark is committed to improving Oregon's education system and has worked closely with the governor toward that end. This shows his determination to address the issues on a bipartisan basis.
He has also worked hard on the Oregon business climate, which includes agriculture. This will create more jobs and a healthy economy. It will also help our young people who desperately need work.
I proudly support Rep. Mark Johnson.

Rita Swyers
Hood River
Can't take all the credit
I was very honored by the nice article about me in Wednesday's issue, but I must set the record straight. I'm often credited with "founding" La Clínica del Cariño, but that's not at all the case.
I'll never forget the call I received from Colin Wood one day in fall 1985 inviting me to work there. By then, the Migrant and Indian Coalition (now Oregon Child Development Coalition, or OCDC) had demonstrated the need in our community for a clinic, worked diligently with some wonderful federal and regional folks to obtain a start-up grant, set up an advisory board and hired Colin as the first executive director. I was thrilled to learn all this myself, and hadn't known anything about it!
Besides Colin's great leadership, Miguel DeAnda Gutierrez as our first board chair was very instrumental in moving the project along. Jenny Harris, P.A., and I were the first practitioners, and other colleagues in our small start-up staff and the support of the Hood River County Health Department made it possible to open the clinic's doors in June 1986.
I couldn't be prouder of the work of La Clínica over the past 26 years — but the title of "founder" absolutely belongs to others, not to me. We all owe them a debt of thanks.
La Clínica has served, I believe, over 40,000 patients with medical and dental care to date. A community health center is as vital to a community as is a library, school or local government.

Tina Castañares, M.D.
Hood River
Thank you Sheriff Joe
First of all, I want to thank you for the opportunity you gave me when you hired me for the sheriff's office. When I started as a reserve in 2001, my dream was to be hired full-time. You made that dream come true in 2007 and I cannot thank you enough.
I also wanted to say thank you for everything you have done for this county. As most people know, the job of the sheriff is not a five-day-a-week, 9 to 5 job. You and your family have sacrificed a lot for this county and I just wanted everyone to know.
Charmaine, a special thank you to you also. For not only supporting Joe in everything he has done but also having to raise a family doing so. Those mid-night calls when he would have to leave without word for several hours or those long, drawn-out weeks when there is a major search going on.
Your knowledge of the valley and its people will be sorely missed when you leave; I just hope that you won't go far. Thank you, Joe.
Mike Anderson
Hood River
Support Johnson
As elected officials in Cascade Locks, we have led an unprecedented movement in the past year to bring economic development and jobs to our small town. In the process we have developed a number of strategic partnerships that will benefit our community.
Perhaps the most important of these partnerships is our work with State Representative Mark Johnson. He has been a consistent participant in our economic development planning sessions and has worked diligently to help us achieve our goals.
Mark Johnson has raised the profile of our whole district in promoting innovative solutions to the economic challenges facing us, and has worked specifically to help Cascade Locks find the appropriate remedies. He could easily skip over our town and focus on areas with higher voter populations, but he has chosen to lend us a hand.
It is because he understands the challenges facing small towns. It is because he understands the important role Cascade Locks and other small towns can play in regional economic growth. It is because he knows it is the right thing to do.
Mark Johnson, we appreciate your support, and you certainly have ours.
Lance Masters, mayor
Jess Groves, president of the Port Commission
Cascade Locks
Vote No on Prop. 84
This proposition should be labeled, "Tax Breaks for the Super-Wealthy," or perhaps "Hood River News Champions the Wealthy at the Expense of Kids and the Elderly." Read your Voter's Pamphlet to learn why it is opposed by Oregon teachers, nurses, small-business owners, AARP, and many other individuals and groups.
It isn't just about estate taxes. Prop 84 creates huge income tax loopholes for the wealthy. The result? You will end up paying more taxes. Students, young families and the elderly will suffer.
Lawrence Jones
Hood River
Holste cares
In the 15 years I have known Neal Holste, I have had the privilege of working and interacting with him in both personal and professional capacities. Because of that relationship, I can tell you that Neal is a man of incredible integrity, courage and vision.
I have watched him tirelessly serve the community of Hood River, sacrificing time and sweat equity to both resolve current issues and cast new vision for the future.
Neal is the kind of leader who's not content to manage from above but places himself in the trenches alongside those he leads. He is a problem solver, a motivator and an encourager. He both models and promotes a tenacious pursuit of the goal, even in the face of significant obstacles.
One of my favorite things about Neal is his heart for kids. Neal has been actively investing in the lives of the youth of this community for many years, mentoring youth one-on-one and in group settings. Whether volunteering his time on the field as a football coach or in the classroom doing drug prevention education, Neal is an ardent advocate for the health and safety of our kids.
I am not sure if it came through the process of many years of public service in law enforcement, marriage or raising four active boys, but somewhere along the way Neal harnessed the art of putting others above himself. He is a leader that we can trust to put ego and personal agenda aside to do what's right for the people.
Neal Holste cares — for people and for the future of our community. We deserve a man like him as the sheriff of Hood River County.
Rhonda Fischer
RN, BSN, CEN
Parkdale
Thanks Lance
Thank you, Lance Masters, for calling attention in your high-dollar mailer "Failed policies of the past." Guess who was running our city when these failed policies were enacted? Ex-Mayor Ralph Hesgard, Councilors Masters, Holmstrom and Helfrich.
Vote for honest, hard-working people: Cramblett for mayor, Groves, Fitzpatrick, and Randall for Council. Vote no on measures 14-49 and 14-51.
Ken Hutton
Cascade Locks
Basin plan problematic
Personally, I feel the Babitz/Davies plan for the Nichols Boat Basin has great merit; its only flaw being that it requires Naito Development and The Friends of Hood River Waterfront to negotiate in good faith, which at this time does not seem likely.
No matter what they report to you on Tuesday, Oct. 30's special meeting, I feel the circumstances are just too problematic to even consider leasing the Basin's waters to anyone — not least for a major impact, controversial development like a cable park.
I urge the port to either choose against making any decision at this time, or decide against leasing for a cable park altogether.
Mike Stroud
Hood River
Do it right
While everyone seems to be focused on the negative impact to the waterfront's Boat Basin of the proposed cable park, the greater and more lasting negative impact to the area is the presently proposed hotel development.
I cannot believe a generic airport-style hotel without dining facilities has even been offered or considered by the city. This is the heart of the Gorge Scenic Area, for goodness' sake. The Scenic Area ranks among the top 10 attractions to visit in U.S. We should expect no less than quality development proposals to match the beauty of our surroundings.

And the Boat Basin's south end is a rare opportunity, on a small scale, for a first-class hotel designed to exploit its location — certainly not the generic hotel which has to be squeezed against the road separating the Basin from the Hood River (river).
Divorcing this generic hotel from the Basin leaving a lonely commercial building perched on the west side of the water like a sore thumb should not be an option.
Nancy Moller
Hood River
Sign wars
In the campaign sign wars this year, both sides in the District 52 State Representative race seemed to be playing more or less by the rules, with (of course) the occasional mistakes, intrusions, misunderstandings and so on. A couple of weeks ago, however, things suddenly changed.
Around that time the numbers of Johnson signs began to rapidly increase. I don't know if he found himself slipping in the polls or perhaps he just ordered more signs than he had places to put them, but Johnson's campaign suddenly became much more aggressive and frequently much less ethical in its sign placement practices.
Johnson's people began placing their signs right beside or in front of almost all of Nordbye's signs, along major roads and highways, even though Nordbye's signs are all placed on people's private property, with their permission.
Johnson's signs have also begun showing up in large numbers in vacant lots, on street corners and in the public rights-of-way, all practices not in step with local sensibilities or regulations. I have not been to Hood River recently, but I understand that pretty much the same thing is going on over there as well.
Whether these aggressive and ethically questionable campaign tactics work for Johnson or backfire on him remains to be seen. Either way, people should not mistake the recent increase in the number of Johnson signs as an indication of increasing support. It is likely in fact, a sign of just the opposite.
Walt Trandum
Sandy
Vote for English
My family has always supported Matt English and will continue to support him. We know where our priorities lie. Matt has had our support from the beginning due to his vision and his dedication to the department and the county. Nothing has changed for us in the last few months.
Matt has the drive and the support of his peers to bring the sheriff's office through these hard times we face now and in the near future. He also has the vision and the values to shape the sheriff's office toward the future.
This is in no way saying that Sheriff Wampler did not. He has always done the best for Hood River County and I just wanted to say thank you to Joe and Charmaine for the time they have committed to this valley.
We will be voting Matt English for sheriff and we hope that you will be, too.
Reed and Leslie Melby
Hood River
Vote no on Measure 81
I am a middle school student and I am concerned about Measure 81. My dad and other members of my family are commercial fishermen. Measure 81 is about trying to get Oregon commercial fishermen off the Columbia River, but Washington's commercial fishermen still get to fish on the river. If Measure 81 passes, they will not have a job, along with almost 200 more Oregon fishermen.
Being concerned about the measure, I started to read the voter's pamphlet. I learned that in the last 10 years, Columbia sports fishermen have caught 80 percent or more of the spring chinook run and commercial fishermen have only caught 20 percent or less. The sport fishermen want 100 percent of the spring salmon run, which is not that sportsman-like.
It also says that the gillnets kill and harm the salmon and other species. In my experience, the gillnets do not kill all the fish. When my dad fishes, he caught only what he is targeting, like the salmon, sturgeon or shad. I have never seen my dad catch a bird, beaver or other marine animal like they say in the voter's pamphlet.
I have been fishing with my dad all of my life and I like to go fishing. It is a good experience for me because I want to be a commercial fisher woman when I grow up.
People should go out fishing with a commercial fisherman, so they can see how it is done, what it is that they actually catch and understand that they are regulated to the size and type of net they use. This prevents catching the fish they are not supposed to.
The sport fishermen can hook a fish and some fish swallow the hook. If it is a wild salmon, they have to remove the hook and set it free. Removing the hook can easily harm or even kill that salmon or steelhead fish.
My belief is that we are not going to save one single fish in the Columbia River with this measure passing because the fish are just going to be caught by the sport fishermen.
So who is going to sell fish to the markets and restaurants? Not the commercial fishermen if Measure 81 passes. Not the sport fishermen because you can't sell a sport caught fish.
So help the commercial fishermen and their families and "Vote No on Measure 81," so there will be salmon for all.
Heidi Heuker
Warrendale
Vote for Nordbye
It's that season again when I can't find the important things, like bills, among all the propaganda cluttering my mailbox. And the airwaves are likewise clogged with the latest utterance of whomever running for whatever.
The purpose of all this is simply to remind me that the dollars raised and spent in this, our most cherished spectator sport, could probably retire our national debt with plenty left over to fund health care for whoever needs it. Can this really be a sustainable form of democratic expression?
Thankfully at our local level there is a candidate offering us an alternative. He only accepts contributions from individuals living within the district he aspires to represent. The maximum he will accept from anyone is 50 bucks.
This seemingly small change in focus is a game changer. This guy knows how hard it is to tell someone "No" when they have invested a bunch in your enterprise.
Folks, it's time to stop complaining about corrupt politicians. Here is your chance to put your vote alongside your two bits. You also can choose to support Peter Nordbye, a man of integrity, and candidate for State Representative, District 52. Look up his other sterling qualifications in your voter's pamphlet, page 19. They're conveniently listed right next to those for the other candidate.
Gloria Krantz of Dee
Hood River
Nordbye best choice
I am enthused by Peter Nordbye's campaign for Oregon House District 52 as never before, having volunteered in political campaigns since 1972. Peter is particularly well qualified and in many ways unusually so for a political candidate.
But most importantly to me, he is not being influenced by the Big Money phenomena accepted as normal and necessary by almost all of the political establishment of both major parties, and the media.
This major basis of the Nordbye campaign (in eliminating the influence of outside campaign funding and control) seems to follow what the Founders imagined in this first such attempt in human history at self-governance, imperfectly described in our Constitution in 1787, and 80 years later at Champoeg. Though some of these Founders experienced directly the crazy campaigning that became normal in American politics, the influence of huge dollars used primarily in superficial advertising in recent decades couldn't have been imagined and has gotten out of control.
Our opponent and most of the media cite the need to communicate with voters as requiring this outside funding. But these various media in fact benefit from such "communication" in the paid advertisements. This type of possible conflict of interest is also now being further exposed with the multiple annoying and completely propagandistic and self-serving glossies and other mailings from our opponent, with their silly sound bites, now reaching strategically selected voters just as the ballots arrive.
Campaigns such as for HD 52 are supposedly to help voters understand the candidates, but disingenuous advertising does nothing of the kind.
Large dollars spent on helping a candidate cultivate an image are also of no actual value in the process of self-governance. All of these gestures cost big money, but are not necessary, and such trivializations seem to me to be counter-productive to what is of value in our politics.
Peter Nordbye, who is committed to our deciding ourselves who ought to represent us; or a person who is taking all the dollars he can get from wherever he can get them and using them largely to promote his personal image?

Dick McQueen
Wildwood
Endorse English
Matt English is a leader in the sheriff's office right now and has been for many years. He has, by far, more experience leading the sheriff's office than any other candidate. It's easy to find proof of that leadership as he is endorsed by the Hood River County Law Enforcement Association.
We, as a dedicated group of law enforcement officers and professionals, take pride in the sheriff's office and want the sheriff's office to be the best it can be in serving and protecting Hood River County. We take pride in being a strong team. Matt English is the leader of that team.
Please join us in supporting Matt English for sheriff.
Pete Hughes, Brian Rockett, Joel Carmody,
Noel Princehouse, Chris Guertin, John Harvey,
Dave Stefanini, Travis Paulsen, Mike Anderson, Tammy Hughes, Rick Princehouse,
Jennifer Kendall, Jessie Backlund,
Kathy Connolly, Brandy Aguiar, Heidi Anderson, Casey DePreist, Tabby Foster, Tony Pivarunas,
Mike Renault, Michelle Renault, Erica Stolhand, Marc Smith, Tiffany Peterson and Jerry Keith
Hood River
A vote for a good man
I have known Mark Zanmiller for many years to be part of that great heart and soul of Hood River. Having Mark on city council is an opportunity we must win for this wonderful town we call home.
Mark is the consummate gentleman. He is the warm, available and generous friend and neighbor; the ideal father, husband and community volunteer; the pragmatic business owner who understands our community's economic challenges; the savvy observer of life who understands the need to balance conservation with innovation.
Mark is the man who will make a difference, with enthusiasm, a steady mind and a compassionate hand. Please vote, and please vote for one of our town's many heroes, Mark Zanmiller.
Dan Sager
Hood River
Make yours an informed vote
Stop! Think! Your vote is important. Only we, the people, can decide which direction our government takes in the years to come.
Big Money is trying to buy the election. They believe we the voting public will swallow hook, line and sinker their misleading or downright lying sound bites. They think we are too busy or too lazy to seek the facts for ourselves.
Let's prove them wrong. Go online to Google, type in a candidate's name and the words "voting record" for a choice of data bases. I like Project Vote Smart because they seem to be concise and non-partisan.
Or if the candidate always votes a straight party line, just type in "Party Platforms," which will give you a general outline of what direction the party will take if they win the presidency and the majority in the House and Senate. Ezra Klein's article about the two platforms is a good analysis to help sort out the differences in the two parties.
And there is also an interesting bit about third party platforms which one will never hear on the everyday news outlets. And if you like what a third party stands for, go for it! So be it if enough third party votes assure that your least favorite party wins.
So, dear people, please vote! But make it an informed vote.
Anne Vance
Hood River