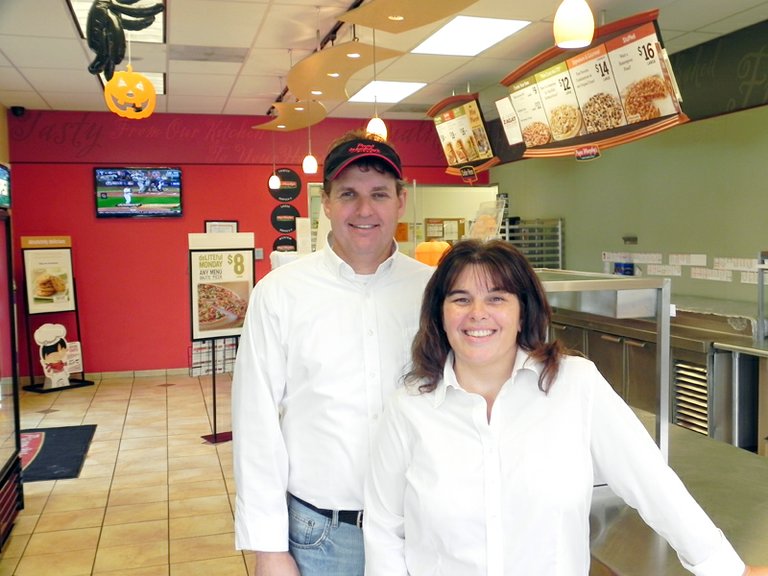 Tuesday, October 30, 2012
Locally owned Papa Murphy's celebrated the company's 30th anniversary Oct. 1.
Franchise owner Darrin Lingel, known in the area as the "pizza guy," and his wife, Debbie, have owned The Dalles location for over 12 years. The Lingels also own the Hood River location, which celebrated its 25th year in business earlier this year.
In 2000, while entertaining the idea of starting a business of their own, the Lingels purchased Papa Murphy's in The Dalles from Jim and Patty Price after they learned they were ready to sell. They had always been fans and customers of Papa Aldo's (and subsequently Papa Murphy's after the merger) and they couldn't think of a product they believed in more.

"We have worked really hard to provide a fresh, quality product at a fair price and our customers have rewarded us with their loyalty," says Darrin Lingel.

Papa Murphy's started as Papa Aldo's in Hillsboro, in 1981 and became Papa Murphy's when it merged with Murphy's Pizza out of California in 1995. Papa Murphy's International is based in Vancouver. The Dalles location was one of Papa Aldo's first stores, opening its doors Oct. 1, 1982.

A few years later, the Hood River location opened April 4, 1987. The Lingels purchased The Dalles store on Jan. 1, 2000, and the Hood River location in November 2002 from John Gundle, the founder of Papa Aldo's.
The take-and-bake concept came out of some ground-breaking business ideas 31 years ago; the most significant of which is that by offering customers the opportunity to cook their pizzas at home, Papa Murphy's was able to offer a pizza that is high in quality and low in price. It was this same concept that allowed Papa Murphy's to use generous amounts of higher-quality ingredients.
Following a "we can do that" philosophy, the Lingels are committed to giving back to the communities, especially kids, and it shows by their vast contributions to numerous, local worthy causes.
"Our hearts are moved by the needs in our local communities, especially when it comes to kids," said Darrin. "I can't think of very many times when we have said 'no' when someone asks us to contribute to a worthy cause. We feel a strong calling to give back."
Papa Murphy's is the fifth-largest pizza chain in the country and a revolutionary of the take-n-bake pizza segment. Papa Murphy's operates more than 1,300 franchised and corporate-owned locations in 37 states and Canada.