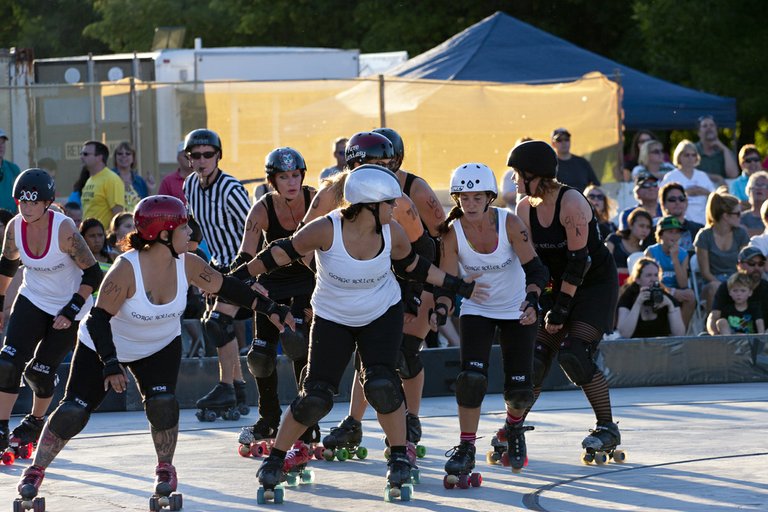 Saturday, September 8, 2012
A crowd of about 500 rallied in support of the Gorge's first women's roller derby team last week at Riverfront Park in The Dalles. The Gorge Roller Girls teams battled for glory in a "black vs. white" exhibition bout. Fans were treated to an intense neck-in-neck game, with the White Thrashers pulling ahead of the Black Betties by just 12 points at the end.
"The crowd was fantastic," said Faye Spounder, who was named MVP from the White Thrashers. "The support from our community was far beyond my expectations. With this kind of support, I feel like our dream of derby in the Gorge might actually be possible."
The Gorge Roller Girls are members of the Women's Flat Track Derby Association, and are now an expansion team of the Rose City Rollers based in Portland. The league is comprised of 45 active skaters and numerous volunteers from Hood River, The Dalles, White Salmon and other towns across the Gorge. They welcome new skaters and volunteers year-round. To get involved, visit www.gorgerollergirls.com.