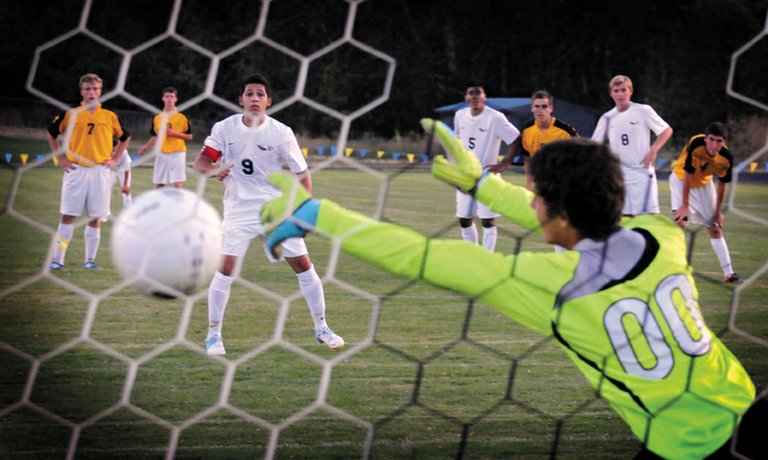 Saturday, September 8, 2012
Last season ended in disappointing fashion for the Hood River Valley High School varsity boys soccer team. In round two of the state playoffs, the boys played to a draw after double overtime against Rex Putnam. The game went into a shootout, where the Kingsmen eliminated the Eagles from the tournament on their home turf.
Tuesday night was time for revenge.
The 4-1 win is a high note at the beginning of what is expected to be a solid season for the Eagles.
"Both us and Rex Putnam are completely different teams than we were last year during the playoffs," said coach Jaime Rivera. "But still, it's great to pick up that win."
Chris Cardenas and Cesar Romero scored in the first half, while the Kingsmen kept in the game with one goal in the half. In the second, Cardenas scored another goal to take the Eagles to 3-1, and the nail in the coffin came from Gerardo Murillo with 17 minutes left in the game.
"We had a bit of a lull at the end of the first half that kept things close," Rivera said. "But the boys came out strong in the second and were more reminiscent of what we are trying to do as a team. It's exciting that we have five more non-league games against some good teams that will give us a good idea of how we can compete at the state level."
n
The team travels to Sandy on Tuesday and hosts Franklin Thursday (4:30 p.m. at HRVHS football field).