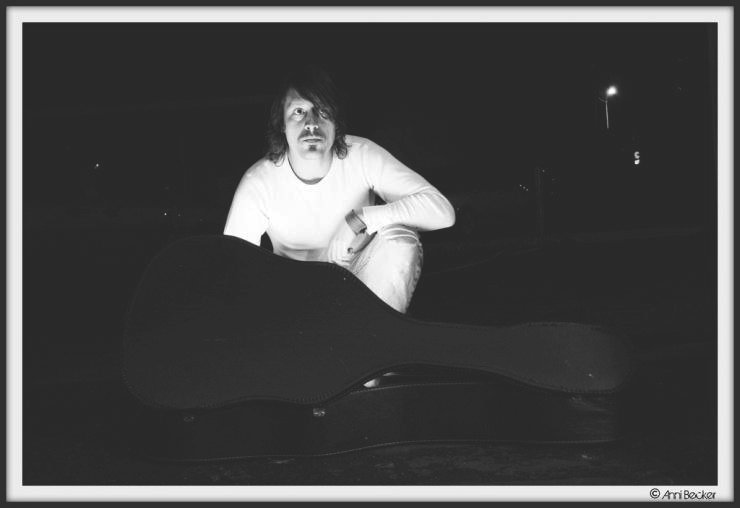 Wednesday, September 12, 2012
Tony Smiley at Double Mountain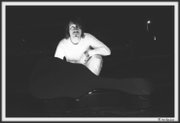 Since 2000, Tony Smiley has captured audiences with his unique beats. This musical savant loops his way through a unique genre of music that you won't find anywhere else, all with witty, engaging, and energetic stage presence. His cosmic dance of electric melodies mixed with world beats, Mongolian throat singing and beat-boxing have earned the Loop Ninja a cult-like following who repeatedly embark on his musical journey. Catch Smiley at Double Mountain Brewery in Hood River on Friday, Sept. 14. No cover charge.
John Bunzow at The Pines
This week at The Pines Tasting Room in Hood River: Thursday, Sept. 13, 6:30 p.m. Kerry Williams & Co.
Join Kerry Williams and his musical compadres as they rock The Pines with their impromptu solos and smooth vocals and chat with other music-lovin' locals!
Friday, Sept. 14, 6:30 p.m. John Bunzow.
Portland native John Bunzow has been called one of the finest roots writers-musicians on the current music scene. Producer Pete Anderson said he is "…without doubt the best artist I've heard in recent times." Chicago Tribune columnist Jack Hurst credits Bunzow with mixing "the rootsy with the revolutionary."
Rivertap Speakeasy Sept. 14
Rivertap's new Hood River location on Oak Street celebrates its grand opening with a Speakeasy party on Friday, Sept. 14, at 9 p.m. Roaring '20s attire is strongly encouraged. 21 and over only. On Sunday, Sept. 15, there's live music all day and an evening dance set from DJ Evan Alexander (Portland Fashion Week). Rivertap, 112 Oak St.; 541-386-9900
Music at White Buffalo
On Thursday, Sept. 13, from 6-9 p.m., the Willy and Nelson band will host six local acts on the patio of the White Buffalo, letting the players showcase their music in a more extended format than usual.
Along with Willy and Nelson, Mark Daly, Andiamo, Leslie Saunders and two more bands will be featured.
White Buffalo Wines, 4040 Westcliff Dr., Hood River; 541-386-5534
Redwood Son at Cebu Lounge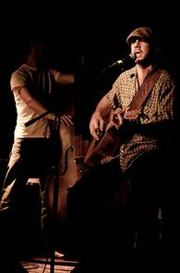 Friday, Sept 14, The Don of Division Street, 9:30 p.m. —Americana-soaked pop. "Going by the moniker "The Don of Division Street," Matt Cadenelli — who plays with Fernando, Celilo, Dr. Theopolis, the Lewi Longmire Band and others — has crafted the perfect late-summer album, with loads of good-natured pop songs delivered with a laidback flair reminiscent of Tom Petty.
Saturday, Sept 15, Redwood Son, 9:30 p.m. – West Coast Americana. Last seen at Cebu Lounge performing with local hero Tony Smiley, Redwood Son (aka Josh
Malm) returns to Hood River for a night of laid-back Americana/rock. Redwood Son, 2011's "Best New Artist" of the Portland Music Awards, is on the rise. Their 20-song double-disc debut, "The Lion's Inside," boasts a dynamic versatility that crosses the borders of their West Coast Americana with hook-laden roots-rock and alt. country, while maintaining an authentic universal "pop" vibe.
Windwood at Naked Winery
The Windwood Trio (flute, violin, cello) is playing at the Naked Winery in Hood River from 1-4 p.m. on Saturday, Sept. 15. The trio features Melissa Arndt on violin, Miko Ruhlen on flute and Tova Tillinghast on cello. No cover charge; kids welcome with adult. Naked Winery, 102 Second St., Hood River; 800-666-9303.
Music, trivia at Clock Tower
There's a long list of events at Clock Tower Ales in The Dalles for the month of September:
Sept. 13, 20, 27 — Trivia Night at 6:30 p.m.
Sept. 16, 23, 30 — Jam Night at 6:30 p.m. with Nolan, Al & Kenny
Sept. 14 — Tess Barr Blues Band at 7 p.m.
Sept. 21 — Waistland Kings at 7 p.m.
Sept. 28 — Mystery Matinee at 7 p.m.
Huey Lewis plays Sept. 15
Maryhill Winery in Goldendale finishes the amphitheater's summer concert season on Saturday, Sept. 15, with the music of Huey Lewis and the News. Since 1980, Huey Lewis has released more than dozen albums and has sold over 30 million records. In 1986 they won a Grammy for their video of "Heart of Rock and Roll" and five albums released by the band between 1982 and 1991 have been certified either gold, platinum or multi-platinum. Tickets are available at www.maryhillwinery.com.
Entertainment listings can be e-mailed to jdrake@ hoodrivernews.com