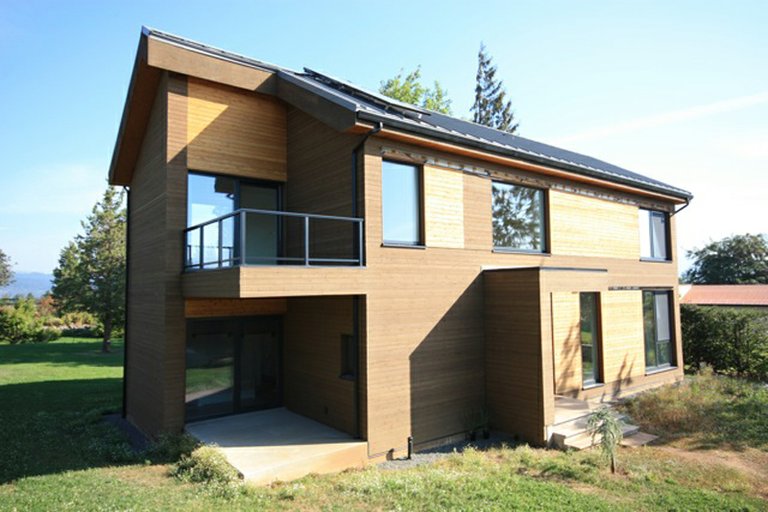 Wednesday, September 19, 2012
With a unique lineup of new and remodeled homes as well as non-residential buildings, the 11th Annual Green Home Tour aims to inspire homeowners and businesses to invest in buildings with the earth in mind.
On Friday, Oct. 5, and Saturday, Oct. 6, the Columbia Gorge Earth Center presents the Green Home Tour, which features about a dozen homes in Hood River, White Salmon and surrounding communities.
Participants will also be able to take guided tours of the Hood River Middle School and Turtle Island Foods, two leading-edge, non-residential buildings that have been certified through the Leadership in Energy and Environmental Design (LEED).
"The tour offers a unique opportunity for residents and visitors to connect with homeowners, designers, do-it-yourselfers and contractors around a range of topics related to sustainable design, building, and living," says Lindsay Miller, executive director of the Columbia Gorge Earth Center.
The Green Home Tour kicks off with an exciting evening of lecture, networking, and education on Friday, Oct. 5, from 6-8 p.m. at Springhouse Cellar Winery in Hood River. The event features guest speaker Mark Lakeman of Portland, one of the region's most creative and community-minded architects.
Among other things, Lakeman is the founder of the City Repair Project, which is a group of citizens creating public gathering places and reclaiming areas such as street intersections.
In addition to the lecture, participants will be able to learn about sustainable products and services, meet this year's Green Home Tour homeowners and enjoy great local food and wine.
On Saturday, Oct. 6, the self-guided Green Home Tour begins at 9 a.m. at Hood River Middle School and includes stops in Hood River, White Salmon and surrounding communities. The tour showcases many cutting-edge homes, including the Shift House, built by Root Design Build.
The Shift House is built on passive house principals and uses 90 percent less energy use than a home built to code.
Other homes on the tour include the Sorensen House in Hood River (built by Common Energy) which includes passive solar design and solar photo voltaics; the Kelly House in Parkdale (built) by Neil Kelly Construction, which was the first LEED-certified home on the West Coast; and the Watts Building Home, which features a high performance building envelope, photo voltaics and more.
The 11th Annual Green Home Tour is produced in partnership with the Gorge Owned Business Network and made possible by numerous partners and businesses who sponsor the event. The cost of the tour is $20 per person or $45 per family. There is a $5 discount for people who complete the tour by bicycle rather than car.
For those who just want to attend the Mark Lakeman lecture, the cost is $10.
For more information, visit www.cgec.org/events/
green-living-tour/. All proceeds from this event benefit the Columbia Gorge Earth Center, a 501(c)(3) organization based in Hood River.