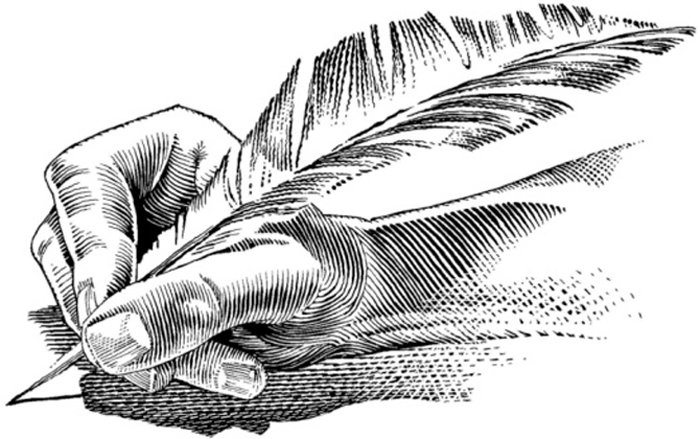 Wednesday, September 19, 2012
Affordable housing needed
In case you are not aware; in the midst of the cable park debate and the Wal Mart expansion controversy the mayor of Hood River is pushing to restrict residential development from the area lying north of Interstate 84 (The Port). If this comes to fruition there will be some long term and debilitating consequences.
At this moment the Port Commissioners are considering various options on what to do with that large vacant space we see when we look north down Second Street and we have an opportunity to create a wonderful and well planned work/live/play environment down there unless this idea of the mayor takes hold.
It is not a secret that we are lacking affordable/work force/attainable housing yet this restriction on residential development would take any possibility of this use for that land out of consideration. The less real estate we have for multi-family housing the more it will cost.
I visualize a mixed use development down at the port; combining a work place with a live place and a play place. I am not talking about expensive condominiums. I am talking about market rate rental apartment units mixed in with office space and enough retail to support the residences and the office workers. I am talking about a place for a wage earner who works at Tofurky or a brewmaster who works at Pfriem or even an engineer who works at Hood Tech to live and walk to work. Imagine that! We need this type of development in our town.
We need affordable rental housing. We do not need our mayor, who to my knowledge has no real estate development experience nor land use planning training, putting more restrictions on our ability to achieve this. Please pay attention to what is in the works and let the Planning Commission and the City Councilors know what you think. A lot of times things like this happen when we are not paying attention. A lot of times these things come to being without considering all the ramifications. Speak up!
Greg Colt
Hood River
We have brains and fertility
Make no mistake! For those controlling the Republican Party, a Supreme Court that overturns legal abortion is top priority. Their convention platform gives no exception for rape or incest.
Nothing is more life-changing than having a child. It affects a girls' entire family. How can this be something we force a woman to do? A short lapse in judgment can alter all her dreams, and may be heartbreaking for her parents, too. If you're "pro-life", I challenge you to be pro-the girl's life! She has already had 13-30 years invested in her. Why is that worth less than a fetus?
Adoption may seem the best answer. But being adopted is not the euphoric solution many people think. Often adopted children feel anguish the public never knows.
One ejaculation of a normal man has enough sperm to nearly re-people the U.S. It is amazing to see them wiggling on a slide (in the lab), and it gives me great respect for life. One to fertilize an egg seems miraculous. But, of all the possibilities, whom did you miss? With 7 billion people, the world certainly isn't missing the ones that don't make it.
The difficult decision to have an abortion MUST stay with the woman, her doctor, and her family. God endowed us with a brain as well as fertility. Why can't we use it for a goal of every baby being wanted, loved, and cared for?
Roz Luther
Underwood, Wash.
Heavy-handed enforcement
After reading Robert MacFarland's letter to the editor ("Unfair ticketing", Sept. 15), I felt compelled to share an experience my wife had with this same Parking/Sign Ordinance Enforcement Officer. While shopping in a local heights business a few weeks back, my wife heard, in a very loud tone of voice, "You have to take that flag down!" Turning around, she saw, standing in the doorway, the Parking Enforcement Officer, hands on hips.
The owner, having had his business transaction interrupted, attempted to explain to the officer that he had been in contact with the city and had not received a reply regarding the banner in front of his business. This officer, apparently now in charge of enforcing sign ordinances as well as parking violations, said, "I will make sure that you receive a citation!" He then turned on his heel and went out to his car.
If, in fact, this business owner was in violation of some city sign ordinance, it seems to me there could have been a more civilized way of dealing with this than the officer's bullying, heavy-handed approach.
Erik Eastman
Hood River
Limits of compassion
Compassion can only go so far. There are divisions in Cascade Locks over financing a paramedic along with a paid fire chief. On one side we have the present City Council. Their solution is to tax the people to pay for the service.
But the problem lies deeper than the paid paramedic fire chief. The problem began when the councils of the past voted to build a new fire station, when the city did not have enough money. Instead of taking a bond measure to the people to approve by their vote, that council went ahead and built the new fire hall.
Now the city is faced with paying off that debt. To add to the problem councils have hired a paid fire chief and paramedic on the promise of a casino and to increase the level of services. But they forgot one important detail. How to pay for providing services, for those inside and outside of, our city's jurisdictional boundaries. So for over six years now, our fire department has provided services inside and mainly outside of our jurisdictional boundaries, at a cost in the neighborhood of a half a million dollars. So the city unlawfully pillaged our utilities to pay for these cost overruns and now our utilities are failing.
So what does this council do? They take a measure to the people to tax our electric utility, to pay to provide services outside of our jurisdictional boundaries. So instead of putting the other jurisdiction at the table to pay for their services, this council wants to tax us to pay for others. Well, not without a no vote from me. So if tourists come to our town, they can get the coverage we can afford, just as it was before this city decided to expand what we had, without a vote of the people to approve it.
So until this city can learn to properly manage what they have I will play my fiddle for those singing their sad song and vote no for any taxes to give my credit to any other jurisdiction outside the boundaries of our city. Our very state constitution agrees with me on this.
Cody Steelman
Cascade Locks
Nordbye not beholden
Many voters understand the deplorable problem of Big Money in politics and public policy. I would say most have not previously considered the notion of taking a stand against it right here in our own House District 52, now.
As people realize this is underway with the Peter Nordbye campaign, in this election, and that they can choose not just a well-qualified, talented, dedicated, and progressive Democrat but also a candidate who is not beholden to big money and outside interests, they start to get enthused.
For information on how you too can get involved in this remarkable campaign, call 503-680-7313, or find Peter on Facebook at Peter Nordbye for State Representative House District 52.
Susan Drew
Sandy
Clinic clarified
Jim Drake made an excellent point in his letter-to-the-editor on Sept. 15, concerned that when I introduced my new medical clinic in my column last month, I failed to fully introduce myself as a healthcare provider. I wish now to make amends.
I am a Physician Assistant, and I have been practicing medicine for over 24 years. Since graduating from the Essex P.A. program in 1988, I have treated tens of thousands of patients in a wide variety of primary care practices, including family medicine, urgent care, emergency medicine, and occupational medicine.
My late wife, Dr. Beth Epstein, and I trained and often worked together, including partnering for a six month stint running a rural hospital at 7,000 feet in the Himalayas of India. As all P.A.s must, I work in collaboration with a supervising physician. Dr. Vern Harpole is an experienced family physician who has partnered with me to be available for consultations whenever needed, and to review my more complicated cases.
I am fully licensed to practice medicine by the Oregon Medical Board, and Oregon law allows me to examine patients, order and interpret tests, make diagnoses, treat injuries and prescribe medications. My scope of practice is limited only in that I cannot practice beyond the abilities and qualifications of my supervising physician.
The Wilson Street Medical Clinic is an unusual venture, designed to provide high-quality medical care at an affordable price for people without health insurance. I do not bill insurance, and I charge $56 per visit. To do this, I have made a commitment to keep clinic overhead costs to a bare minimum. I'll schedule your appointment, take your blood pressure, make your diagnoses, prescribe your medications, cast your broken wrist, sew up your lacerations, and even give you your tetanus shot. At the end of the day, I empty the trash.
Thank you, Jim, for pointing out this missing information. I encourage people to call and speak with me in person before making an appointment. I can be reached at 541-436-4144.
Craig Danner
Hood River
Walden wants to take us back
I wonder what our local Congress Rep. Greg Walden thinks about global warming. With the glaciers in Glacier National Park and our own Mt. Hood shrinking, with the Arctic Ice Cap shrinking by 60 percent and is used as a year round shipping channel, and the demise of polar bears, I believe he's lockstep with his other Republican cronies with their heads in the sand that "global warming does not exist."
I also wonder how Greg Walden feels when he writes his check each month to his health care provider (like you and I do), does he feel like he's being ripped off? Does he face losing his home for escalating and sky rocketing health care costs (as hundreds of thousands of Americans have) that he cannot afford to pay these "nonprofit" hospitals? No, as a matter of fact, Greg and all his millionaire buddies in congress get free health care — for life — provided by us, the American tax payer, he never has to write a check or worry about health care, ever. And these rich boys and girls are the ones making our health care policy, something's wrong here.
I wonder how Greg feels about his buddy Mitt Romney paying a tax rate of only 15 percent for his millions of dollars, and a local friend of mine in Hood River employs five people and pays 40 percent. Shouldn't it be the opposite? Mitt's still gonna have gazillions of dollars even taxed at the higher rate. And who's in favor of the Bush era tax cuts? That'd be Mitt Romney and Greg Walden.
This is no time to head back to the Bush years, eight years of giveaways to the rich. Remember that's what got us into this mess. If the Republicans in Congress would work across the aisle (like Republicans of 25 years ago) to get things done, we might be a little farther out of cleaning up this mess that Obama inherited. But they constantly sit on their hands and do all they can to resist fixing the problems. As Mitch McConnell said, "We will do everything we can to make (Obama) a one term president."
Unless you're really rich, Romney and Walden are not working for you.
Stephen J. Curley
Hood River
Pass the 'alternative': Taxes are the way we pay for civilization
There's been a lot of talk about making the one percent pay their fair share in taxes. I'm all for that. But at the same time why not ask the rest of us, the middle class, to pay a little more to keep the services that the poor, some of the elderly, and the disabled need?
The top one percent, who own 83 percent of the wealth of the country, should be taxed the most, but the middle class should also chip in a little. I'm sure all of us who can afford it give what we can to help those in need of the bare necessities. But an across the board tax increase (above a certain threshold) is the only way to assure that necessary services are not cut. Thousands of parents in Oregon, for instance, are on the verge of losing access to affordable child care and Head Start programs for their children because of these cuts in the deficit bill that Congress passed to avert defaulting on our National debt.
If Congress doesn't pass an alternative bill, Oregon will lose more than $7 million, and 2,000 children will be denied access to these services. Some cuts are necessary, but the cuts should be matched by an increase in revenue.
Call or write Rep. Greg Walden and tell him he must renege on his pledge to not raise taxes. Passing an alternative bill is the only way to avert these drastic cuts in essential services.
Anne Vance
Odell