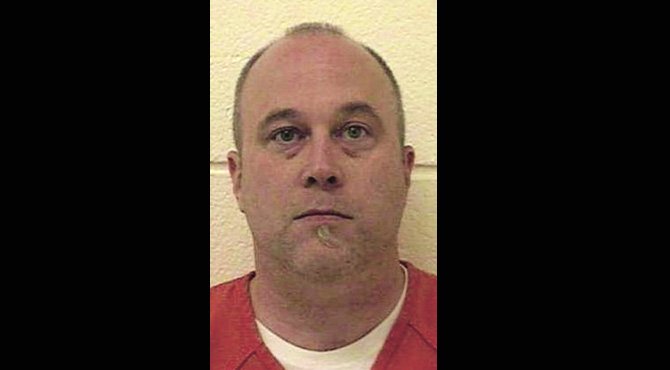 Saturday, September 22, 2012
Dr. Frederick Field, 47, was sentenced to 23 years in prison Tuesday after admitting to 11 counts of sex abuse and one count of rape involving 12 former patients and co-workers at Mid-Columbia Medical Center.
"The victims were really wonderful to work with; they are incredibly strong women who just need to heal at this point," said Wasco County Chief Deputy Leslie Wolf after the Sept. 18 hearing.
She said the victims who were sedated by Field for surgery or other medical problems and then touched inappropriately, or forced to touch him, were abused when they were most vulnerable. She said none of the victims had instigated the incidents with Field and his violation of their trust also caused trauma for many other people.
"It's time for this community to start healing; this has affected not only the victims but their families and medical providers," said Wolf.
Duane Francis, chief executive officer for the medical center, said Field's actions had forever altered lives and his organization was gratified to have the doctor punished without the victims having to go through the ordeal of a trial.
"We are very satisfied this criminal is going to jail for a long time and that he will never practice medicine again," he said. "We feel terrible about what happened to these victims; it was despicable and no one deserves that."
Although the criminal case ended when Field was placed in handcuffs and led from the courtroom by Wasco County Deputies for transport to the regional jail and then prison, the civil case initiated by some of the victims is just beginning.
"When a small town is traumatized by tragedy and scandal, all too often compensation is paid but, as a result, voices go unheard. And all too often the general question of, 'How could this happen?' goes unanswered," said Gregory Kafoury, an attorney representing seven of the victims, at Tuesday's hearing.
He expects the civil trial to begin in about one year and is seeking $14 million or more in damages from the hospital for the pain and suffering of his clients. Kafoury contends that hospital administrators were advised of Field's deviant behavior as early as 2008 but failed to act and, as a result, more women were victimized during the next three years.
"I want to promise the women of this community that those who knew, those who were told and those who concealed will be brought to trial," he said.
Francis said it has been frustrating to have to limit comments on both the criminal and civil cases because they are pending legal matters. He said the allegations made by Kafoury are based on "misinformation" that will be revealed during the trial.
He said evidence presented in court will show that administrators "acted appropriately and swiftly to make sure we were not ignoring anything."
"There's nothing more important to us than the care and safety of our patients," said Francis. "It's much more difficult when we don't have the luxury to make our case in the media and respond to what we consider to be significant inaccuracies. We look forward to having the opportunity to give details and provide facts about what we knew, when we knew it and what we did."
Several of the victims addressed Field at the hearing presided over by Judge Paul Crowley, but the defendant did not look at them as the emotional statements were made.
"Last year (at bail hearing) I spoke of the heinous way in which you, Mr. Field, violated me when I was most vulnerable. Today I am only secure in the knowledge that you are where you are supposed to be — judged and held accountable," said one victim. "You will be as powerless as I was once. Your crimes can only have come from an unimaginable void within the moral fabric that exists within the rest of us; you have none. I hope I can someday find a way to forgive you; not because you deserve it but because I do."
Both attorneys for the victims who are suing the hospital and Francis praised Wolf and law enforcement officials for the thorough work they had done to bring Field to justice.
Francis said the hospital brought the case to police detectives as soon as they received a complaint from a patient in spring of 2011. He said medical center personnel cooperated fully with authorities to aid in the investigation and hold Field accountable.
The plea agreement was the result of months of negotiations between Wolf and Stephen Houze, the Portland attorney representing Field.
Crowley said the only issue left on the table for him to decide was whether to grant a request by attorneys for some of the victims that Field's bail of $250,000 be seized and divided up as compensation for injuries. He said the security had been posted by the defendant's parents and, because Field had not fled or violated the terms of his release, it should be returned to them.
"I'm of the opinion that if I divvy up that money for compensation what I am essentially doing is leaving his parents as victims on another level and I decline to do so," he said.
Although Field did not speak at the hearing except to admit guilt to the charges against him, Houze made a plea on behalf of his client that was directed toward the victims and community members as much as the judge and prosecutor.
"He's a human being; he's not a monster," said Houze. "He's a man who has contributed significantly in his life to the welfare of others. He is a husband and the loving father of two children with elderly parents who will live out their lives before he is free. I think it's important to bear in mind that criminal cases, criminal justice, involves a number of victims."
He said America's legal system was unique in that fairness, correctness of procedure and a balance of power played out in assigning penalties.
"We must be a society that is driven, ultimately, by the best instincts of human beings," said Houze. "I ask that the court temper judgment with a degree of humanity that certainly must be the ballast of our community and our nation."