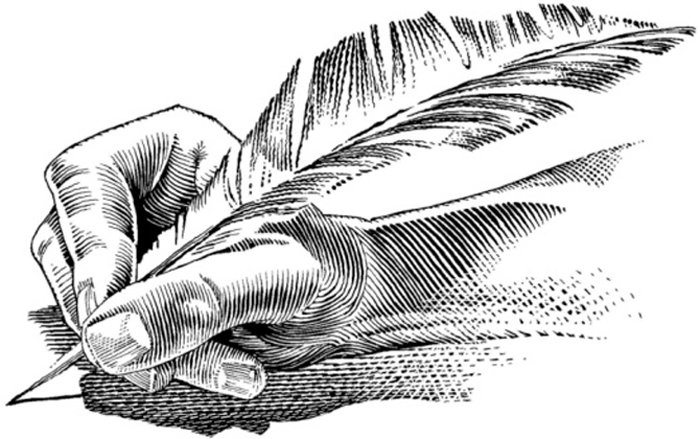 Saturday, September 22, 2012
Dangers of tracer rounds
Earlier this summer I was in attendance at a party at the Black Lake Campground in the National Forest, where tracer rounds were fired.
Please always be aware of where you are discharging your firearms, and in what direction the ammunition is traveling. When you fire a bullet into the air, depending on the angle, and caliber, the bullet has the ability to land well over a mile away from your location. This makes it impossible to shoot safely in this manner, as you do not know who or what will be in the vicinity of the bullet when it reaches the ground.
When you combine this carelessness with the use of tracer rounds (these are bullets that have a tip that ignites and allows you to see the bullet in flight), you now have a fire danger on top of everything already else mentioned.
This is clearly unsafe. Shooting firearms safely should always include being more than 150 yards from any occupied area, such as campsites or buildings.
Make sure you always fire into an impenetrable dirt embankment or hillside, and that the direction is always away from people or residences. Do not shoot into trees, vegetation, or rocks, as this can cause unneeded damage to the forest and vegetation. Do not shoot across any body of water, or road.
If you are using tracer rounds, please be aware of where you are shooting them, as they are illegal to discharge on all federal land, which includes USFS, BLM, USFWS, and NPS lands. They are illegal due to the ability to start fires.
Clearly the tracer round's ability to start fires is a threat to safety and to firefighters, as well as being very expensive. In 2006 the wildfires in the National Forest service cost the Federal government $1.5 billion to fight. This is a concerning amount of money. When shooting firearms, please be responsible and safe. If you have any recreational shooting questions concerning USFS lands, direct them to the Mt. Hood National Forest, Law Enforcement Division at (541) 352-1202.
Elliott Sherrell
Hood River
Things are going to the dogs
Today someone's dog messed on my driveway and they just left it there for me to clean up.
I live on Post Canyon and they let their dogs urinate on my shrubs all the time. I was at the Port Park and people were letting the dogs swim where it was posted NO DOGS ALLOWED but they chose to ignore it. What's the solution?
Virginia Brittle
Hood River
No to Walden and Romney
I wonder what our local Congress Representative Greg Walden thinks about global warming. With the glaciers in Glacier National Park and our own Mt. Hood shrinking, with the Arctic Ice Cap shrinking by 60% and its use as a year round shipping channel, and the demise of polar bears, I believe he's lockstep with his other Republican crony's with their heads in the sand that "global warming does not exist."
I also wonder how Greg Walden feels when he writes his monthly check to his health care provider (like you and I), does he feel like he's being ripped off? Does he face losing his home for skyrocketing health care costs (as hundreds of thousands of Americans have) that he cannot afford to pay these "nonprofit" hospitals? No, as a matter of fact, Greg and all his millionaire buddies in congress get free health care — for life — provided by us, the tax payer, he never has to write a check or worry about health care, ever. And these rich boys and girls are the ones making our health care policy, something's wrong here.
I wonder how Greg feels about his buddy Mitt Romney paying a tax rate of only 15 percent for his millions, and a local friend of mine in Hood River employs five people and pays 40 percent. Shouldn't it be the opposite? Mitt's still gonna have gazillions of dollars even taxed at the higher rate. And who's in favor of the Bush era tax cuts? That'd be Romney and Walden.
This is no time to head back to the Bush years, eight years of giveaways to the rich. Remember that's what got us into this mess. If the Republicans would work across the aisle (like Republicans of 25 years ago) to get things done, we might be a little farther out of cleaning up this mess that Obama inherited. But they constantly sit on their hands and do all they can to resist fixing the problems. As Mitch McConnell said, "We will do everything we can to make (Obama) a one term president."
Unless you're really rich, Romney and Walden are not working for you.
Stephen J. Curley
Hood River
Broken promises
Before you vote this time, remember what happened the last vote. Do not forget these words," if I am elected president, I will bring your boys home." Well, he was elected president, and instead of bringing our boys home, he sent hundreds back over, and how many didn't come home.
Now it's time to be elected president again, AND a few months ago, he brought thousands of our boys home; remember it's time to be elected again. But what will he do with our boys if he is elected again? Remember all those promises he made before. Think about this before you vote him into office again. So many that are running for office make such wonderful promises, but do they ever keep those promises once they are in office?
"I" know what it is like to have our boys and girls fighting "over there." I had five in the Vietnam war. I was very lucky, they all came back home.
Please, please remember all those promises that were made, and broken.
Sara K. Stone
Odell
Proud of Kate McBride
Katie McBride, a Hood River native, is by far and away the best informed, conscientious candidate for city council.
She has dedicated her life to making sure that the best of what Hood River has to offer continues for all of us. We who know her, are all proud of her and the work she has done. I know she will continue to do even more — especially if you get out and vote for her in this coming election.
Gale Arnold
Hood River
Where are forests going?
A huge ship left Astoria for China on Monday, Sept. 17. It required over one thousand logging trucks to create the cargo. It took one week to load the boat.
Every week, one of these ships leaves loaded for China, and returns empty to get more. Astoria is just one port on the west coast.
Our natural resources are not limitless. Why not keep them in America and create jobs on OUR side of the pond?
Wendy Best
Parkdale
English is committed
The Hood River County Sheriff's election is about two months away. We feel it is important to voice an opinion regarding this important race.
Although there are multiple experienced candidates, it is our opinions that Matt English is the best choice for our community. We have known Matt and his family for over ten years. He is honest, loyal and committed to his community. He is a role model and a natural leader. Matt has the capacity to build on the accomplishments of the current Sheriff Joe Wampler, who also endorses Matt.
Matt is an engaged community member, volunteering within the schools and for community education programs. He is an experienced member of the law enforcement community who played a pivotal role in the apprehension and resolution of many high profile cases. Matt is well regarded by his peers, who have actively supported and encouraged Matt in his campaign for office.
We hope you will take the time to carefully consider your options this spring, if the opportunity presents itself, to meet Matt.
We believe he will be a long term, consistent and stable Sheriff for Hood River County who will continue to guide the department towards public safety and accountability. Thank you for your time.
John and Deirdre Kasberger
Hood River