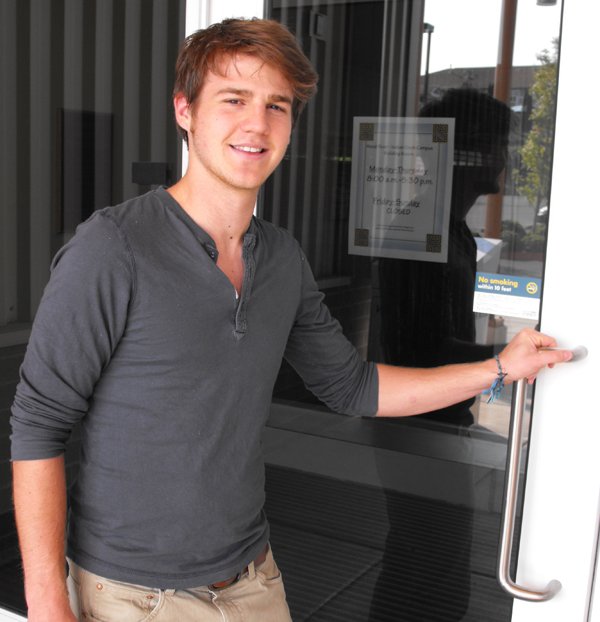 Tuesday, September 25, 2012
Leaving behind a rural home in Texas replete with alligators and swamps, Daniel Taylor is bringing his degree in philosophy to his volunteer service with Columbia Gorge Community College. His future plans to become a physician or research scientist will, according to him, be enriched by his year with JVC.
"I like what the Jesuit model represents — a mix between academic endeavors and finding a need where you jump in to help and worry about the details later," said Taylor.
At CGCC Taylor will be volunteering with in two programs; tutoring students who are upgrading their reading, writing and math skills before beginning regular college classes and developing recruitment strategies for Hispanic students.
"This is a good fit. I'm from Texas and through my friends I became aware of how immigration and language issues affect so many people. There are so many things you can't do if you are struggling with English. Cultivating a community which supports people having the same basic skills is important."
Taylor also brings more than just personal history to his service.
"I believe, like the Jesuits, that we must do our best to make Earth into the heaven we can imagine; it is sort of our duty."
On his own spiritual journey, Taylor noted that the JVC experience "encourages reflection … allows us to be intentional on how we are going about our own life and our work." He plans to keep that intentional mandate into whatever career he pursues.