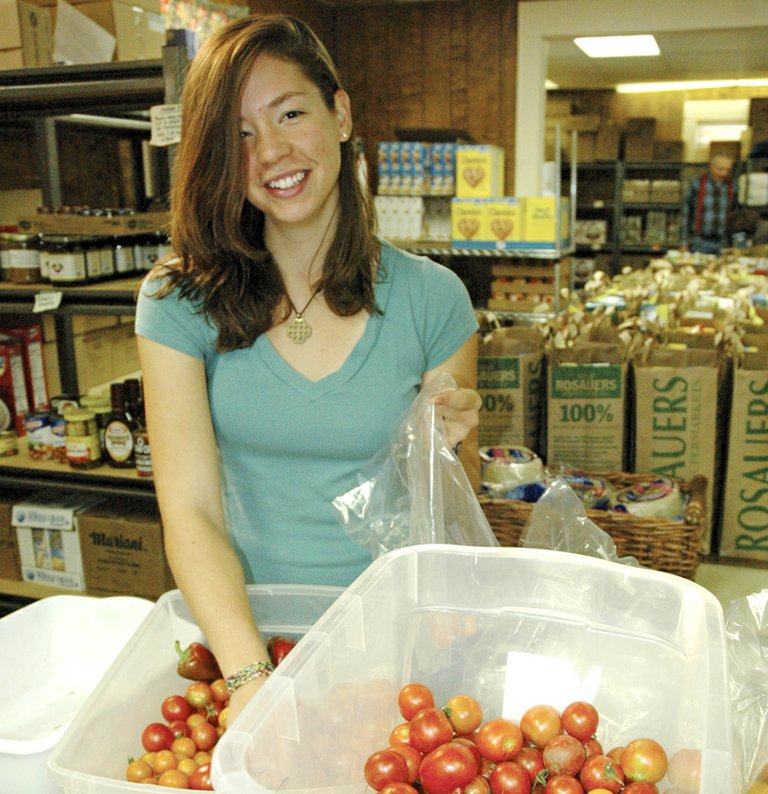 Tuesday, September 25, 2012
Age: 22
Hometown: Marion, Mass.
Graduated: Providence College, 2012; B.A. in public and community service
Assigned in Hood River as a community food connection coordinator with Next Door Inc., a position shared with FISH food bank, OSU Extension Service and Gorge Grown
Racing between four food-based assistance programs in Hood River is just about the right pace of service work for Hollis Dunlop, whose high energy is fueled by passionate dedication to creating equal access to food.
"I started out planning to be a doctor but I wandered into a class on democratic communication and found myself totally engaged," said Dunlop, who found the process of questioning the status quo an intriguing one.
"I read the "Omnivore's Dilemma" and realized that food connects every single human being. Every economic, social and environmental issue we are facing today is associated with the food we eat," she said.
Working on community gardens, establishing a college "Stop Hunger" coalition and visiting Nicaragua on a Smith Fellowship has helped Dunlop keep her focus on that comprehensive picture of food's importance in the world. She was supported in keeping that "big picture" view by her connection to her campus ministry office, who later told her about JVC.
Her service-year goal is to help build and nurture a strong link between the four organizations she is working with, since all four share the same goal — making local food accessible to the local community.
"My happiest moment so far since arriving is the day I was at FISH and a little boy picked up some Sun Gold tomatoes I had just brought in and ran up to his mom and begged for an extra bag of them. I loved it!
"I believe in the motto from my college … 'Transform yourself — Transform Society.' Service has become my faith. I am growing and learning every single day," said Dunlop.
"I feel drawn to living this life. Realizing that was the also the scariest moment of my life. It is very profound to think about living the spiritual and corporal works of mercy in your every day life."