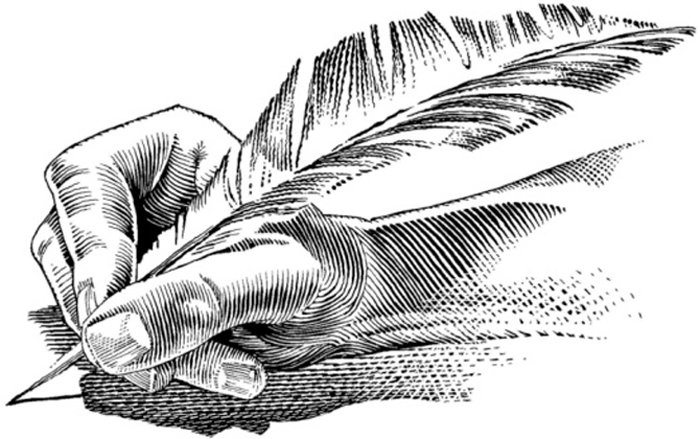 Wednesday, September 26, 2012
English for sheriff
Hello, my name is Grant Polson. This election, my wife Laura and I are endorsing Matt English for Hood River County Sheriff. We think he would be the best person for the job based on a number of factors.
We have had the chance to discuss several of the issues unique and important to Hood River including community involvement, law enforcement capabilities, and general public quality of life. Matt has a noble vision of what can be done to make our community even better than it is today, and can be counted on without question to help create it.
Matt was the lead investigator in my uncle, Jerry Cranmer's case, and worked tirelessly to solve Jerry's murder. Matt followed each and every lead regarding this case, and kept our family updated on his progress.
Our family knew that Matt wasn't going to lessen his effort and attention on Jerry's case as time went by. He determined who the murderers were, resulting in their arrest and prosecution. The evidence Matt provided assisted the DA in prosecution, leading to each person to plead 'guilty' without trial.
Throughout the case, we were able to get a hold of Matt if there was anything we thought may help. Matt kept us informed on what was going on, what steps we could take to better ensure our safety, and let us know what possibilities to anticipate next. He helped the rest of our family survive.
We hope Matt can earn your trust as much as he has earned ours. Thank you.
Grant and Laura Polson
Hood River
Choose Nordbye
Who do you think would be more focused on your priorities down in Salem; a representative who accepts large contributions of campaign cash on a regular, ongoing basis, from a variety of powerful special interests, or a representative that only accepts small annual donations of $50 or less from people like you, who actually live in the district?
It's not just a hypothetical question. Thanks to Peter Nordbye, we actually have that choice this time around, out here in District 52. I plan on taking full advantage of this wonderful choice and voting for the candidate that's not taking special interest money. I'm voting for Peter Nordbye.
Tracy Triplett
Sandy
Vote for Johnson
Three years ago, I was very pleased to learn that Mark Johnson was running for the Oregon State Legislature. Mark had been a great servant in Hood River county, particularly in the area of education, and I felt that he would be a great help to the State of Oregon. I have known Mark and Melodi for several years, and I knew his character which exhibits both strength and fairness to everyone.
He has not disappointed me in the way he has represented our diverse district in the legislature. I am very glad that he is running again and know he will continue to work for our good.
Mark is not a politician, but he is able to work effectively in the political environment because of his willingness to work across party lines to help build consensus when it is in the best interest of his constituency and the state. Surely that is what we need to see in our state's governing bodies as well as in the nation.
The respect of his fellow legislators was apparent in that he was the only freshman chosen to co-chair a policy committee for this past session. With his leadership on the education committee, several excellent reforms have been enacted in the past two years that will both increase academic performance and make the system more efficient within the local districts as well as the state level. These are successes we need to support and allow to continue with Mark's leadership representing our district. Being willing to work for the education of our children has always been a major focus for his life and Oregon has benefited by his leadership.
Because Mark is a small business owner, this is another area where he has made of real progress. He understands the needs of small business owners and this has proven to be a help in the last session. I also appreciate the frequent opportunities that Mark has given those of us in his district to ask questions and keep in touch with what is happening in Salem. That is so important if we are going to be responsible voters and citizens.
In a time when partisan politics has taken center stage to the detriment of our democratic process, it is not only refreshing but also essential that we support leaders who have strong opinions about what needs to be done in government but also recognize that this can only be done as we listen and work together. Mark has proven that he can do that. He should be given another term to continue his leadership.
I hope you will join me in voting for Mark Johnson.
Gerri Beal
Hood River
New GOP slogans?
In the spirit of bipartisanship so prevalent today, I've thought of some fitting slogans for our Republican folks:
Outsource America, Vote Republican
Offshore bank accounts for all, Vote for Romney
Million-dollar IRAs for everyone, Vote for Romney
For wars in every country, Vote Republican
GOP, Got Our Piece, not U
When Teachers Unions are outlawed, only outlaws will teach, Vote Republican
Deregulate everything; the banks and Wall Street haven't stolen us blind YET, Vote Republican
Get women back where they belong, barefoot, pregnant and in the kitchen, Vote Republican
Tea Partiers, the new, improved Neanderthals, Vote Republican
Rand, Romney and Ryan, whatever is right for them, is what's RIGHT, no matter what the Bible says! Vote Republican.
Magic underwear for everyone, Vote Romney
Fetal life is sacred; 47 percent of the USA, not so much, Vote Romney
Trickle-down economics is just tinkle on you and make the rich richer, Vote Republican
Mitt flopping, who knows what we'll get if he's elected, Vote for Romney
Romney care is Obama care, Romney was for it before he was against it; who is this masked man?
Mitt banned assault weapons in Massachusetts; now he says he's for 'em, will the real Mitt Romney please stand up?
The invisible hand of the free market keeps dropping the ball, yet the Republicans still believe in it! Vote Republican
Send Romney back to England, we'll have a war there in no time flat, Vote for Romney
You people have no right to know Mitt's finances but as president he'll have access to the nation's top secrets; no worries, he'll just outsource them to China. Vote for Mitt
What we really need is another inept, ignorant, rich, religious bigot running the country, Vote for Romney
Osama dead, GM alive, neither one did the Republicans accomplish, Vote for Republican
Gregg Morris
Hood River
Pledge is wrong
For a long time I have been an Eisenhower and Hatfield sort of Republican. And I have been proud of "hometown boy made good" Greg Walden as he became a powerful legislator in our U.S. Congress. As such, I have voted for him, but no more.
When Greg and others in Congress signed lobbyist/political activist Grover Norquist's pledge to vote for absolutely no bill that increased taxes under any circumstances, they gave away part of the power we gave them when we voted for them. Norquist's threat to withhold campaign funds and actively oppose in the primaries any legislator who refused to sign the pledge is a fearsome threat.
However, I expect a congressperson to look at future needs and weigh reasonable solutions as they come up. And I expect congresspersons to vote the good of the country rather than the good of their own reelection. Under the "no new taxes" pledge a congressperson has, so to speak, tied one hand behind his or her back when it comes to voting future solutions.
I guess all of us would like to see deficit spending and the national debt reduced, but the polls show improving the economy and jobs rate higher with the majority of Americans. The recession has our country in an emergency. People who are losing their homes and jobs need temporary safety nets.
To those who insist we must cut spending now, I put these questions: Which government services you need are you ready to give up? Good education for your family's children? Reasonable regulation of financial institutions which hold your money? Do you just want others to do the suffering?
Months ago I asked Congressman Greg Walden to give up his pledge to vote for nothing that included raising taxes. I regret that he has not.
John Ihle
Hood River
Vote for Nordbye
I recently had an opportunity to listen to Peter Nordbye, candidate for House District 52, talk about his vision for Oregon. I was impressed by his views on restructuring the tax system, the role of education in job creation, and how these issues were intertwined in Oregon's recovery.
Peter Nordbye is a rational thinking person with a positive attitude toward solving Oregon's problems. Peter Nordbye would be a positive addition to the legislature. I urge voters to support him in House District 52.
Mike Persons
Sandy
Harvest Ride returns
This coming Saturday, Sept. 29, the fourth annual Harvest Ride (www.hrharvestride.com) will be held at the Hood River County Fairgrounds in the heart of the Wy'east Valley.
Four main routes are featured, all favorites of discriminating Hood River road riders. Rest and food stops will be set up roughly half way around each loop, namely at Panorama Point, at Lost Lake, in Parkdale in front of McIsaac's and near the Cooper Spur Inn.
Thanks to the almost 50 awesome volunteers who help the Hood River Valley Residents Committee, www.HRVRC.org, put this event on every year.
We are proud of the fact that Pears NW is our second-biggest sponsor, after KEEN. Last year we gave away over 800 ripe, succulent pears — ripened to perfection by Stadelman's — in cooperation with Columbia Gorge Fruit Growers. This year we hope to give away more!
In addition we urge the cyclists to visit more than seven fruit stands and a winery along many of the routes. Our drivers pick up any purchases of fruit or product they make and transport it all back to the fairgrounds so its waiting for the cyclists when they are done with their ride.
Please share the road and our valley with these bike riders this coming Saturday, there may be as many as 450 of them. They are our guests and we want to give them a warm Hood River welcome. We have alerted them that Harvest is in progress, to respect that and big trucks. And to ride single file, especially on Dee Highway!
Finally I want to give a shout out to ODOT for all the good highway work they have been doing: I-84 Button Bridge intersection, smooth new paving on Highway 35 and for the well-swept, albeit narrow shoulders, on Dee Highway. Also thanks to the Mt. Hood National Forest and Hood River County Public Works for the nice conditions on the Lost Lake and Cooper Spur roads.
Peter Cornelison
Hood River
Ask Walden
In a recent letter to the editor Steve Curley "wonders" what Greg Walden thinks. He makes veiled accusations in the form of questions using the standard cliché catchphrases like "lockstep" — I'm surprised he didn't use "run roughshod."
If you really wonder what Greg Walden thinks you should ask him. If you took the time you would find a public servant that truly has the good of the country and people in mind when he helps make very difficult decisions. Decisions that will never please everyone.
As far as the congressional health plan goes; that's the same for Republicans, Democrats and whoever else. If I had to guess what party put it in place I would think probably the party that always supports the unions — who in turn elect that party — who in turn ramp up the benefits for the unions, etc. etc. until cities, counties and states go bankrupt.
Paul Thompson
Hood River