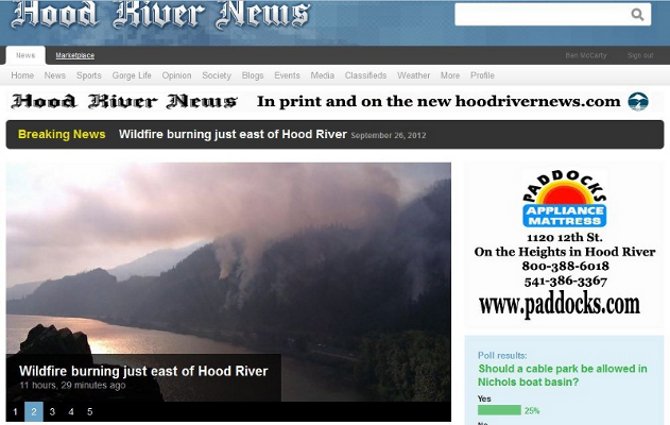 Wednesday, September 26, 2012
Welcome to the new and improved hoodrivernews.com. Today, we are in the first stages of rolling out a new online experience for our readers and subscribers.
Our new site is designed to foster more community engagement, allow us to present content in a variety of ways and make for a more in-depth experience.
In the coming weeks we will be rolling out versions of the site which are optimized for mobile and tablet users.
Over the next few months we'll also be introducing more ways to allow our subscribers to get even more out of the site.
You can view a quick video tour of the site below or just register and jump right on in.
If you find any issues with the site, or anything which does not seem to be working properly, drop me a line here and let me know. We'll try to get it fixed as soon as possible.