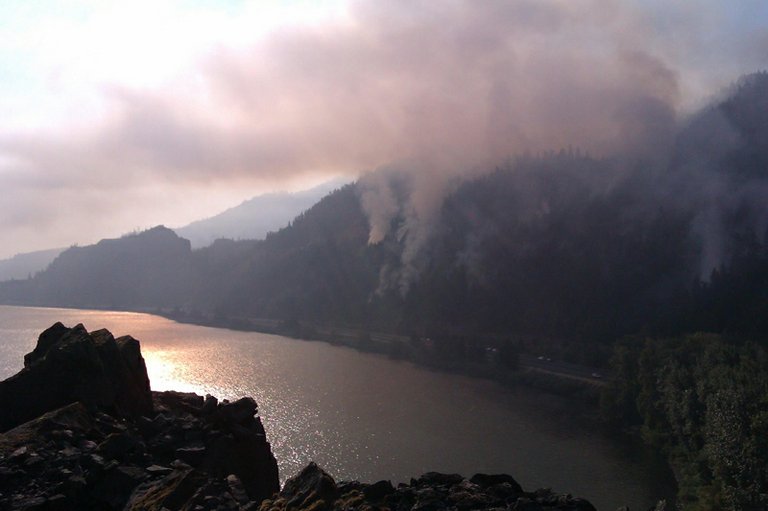 Originally published September 26, 2012 at 10:11 a.m., updated September 26, 2012 at 10:30 a.m.
A column of smoking is drifting East this morning from a wild fire burning near Koberg rock, just east of Hood River.
The fire is reportedly at 60 acres and growing.
Helicopters and hand crews have been ordered to fight a fire which appears to have been started along the railroad tracks south of Interstate 84.
The fire is now burning up hill towards the historic highway.
No structures are threatened at this time and only the slow eastbound lane of the interstate is closed. that may change however, if helicopter drops are required.
Helicopter drops started in the late morning to curb the uphill growth of the fire. The helicopters are refilling from ponds south of I84 and have not required any additional freeway closures.
By noon the wind had shifted and smoke from the fire began to settle over Hood River, leading to air quality warnings from the health department and the cancellation of numerous outdoor activities.
Among the activities cancelled were Community Education sports practices and the Hood River Valley High School homecoming bonfire.
Efforts to suppress the fire continued into the night Tuesday with light to minimal wind aiding the fire fighting efforts.
However temperatures are expected to reach the mid-80s Thursday.