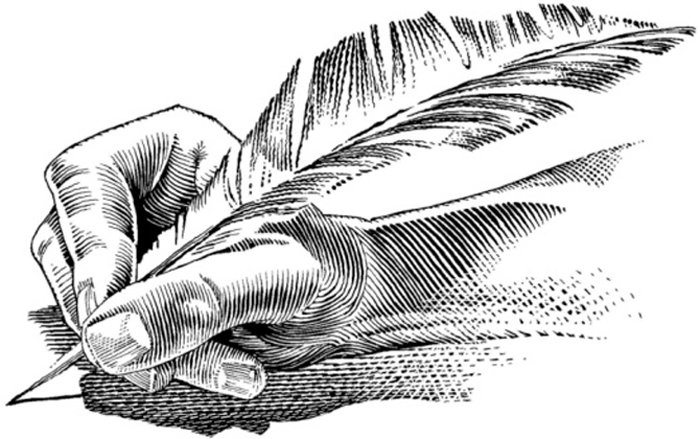 Friday, September 28, 2012
Johnson's voting record
Mark Johnson favors corporate interests over children's health. Voters in Oregon House District 52 deserve to know Mark Johnson's priorities when it comes to children's health.
In June of 2011 Mr. Johnson refused to sign a petition allowing the House to vote on Senate Bill 695, which would have banned the use of the toxic chemical BPA in baby bottles and infant formula containers. BPA has been linked to obesity, thyroid problems, reproductive abnormalities, heart disease, childhood behavior problems and neurologic disorders in humans.
In an email message to me, his staff gave the reasons for Mr. Johnson's refusal to allow this bill to come to a vote:
"Representative will not be signing the petition for the reason that this bill prohibits the manufacture, distribution and sale of child beverage containers and reusable bottles made or lined with BPA. With Oregon continuing to suffer from high unemployment, this bill represents another mandate on our job-creators. The bill will negatively impact Oregon manufactures and retailers, especially resellers, and will require them to navigate through the state's complex bureaucracy."
Although because of Mr. Johnson's position the bill did not come to a vote, fortunately the FDA just this summer banned the use of BPA in baby bottles and cups.
Voters in the coming election have a clear alternative to Mark Johnson in Peter Nordbye, who will work to protect the health of all Oregonians, while promoting the creation of jobs.
John Christensen
Corbett
Short list
What Republicans don't support:
Women
Gays
Students
Seniors
All religions except their own
Teachers
Unions
The environment
Health care
Minorities
47 percent of Americans
What Republicans support:
Rich white men
Sally Hardenbrook
Hood River
Vote for Nordbye
I recently had an opportunity to listen to Peter Nordbye, candidate for House District 52, talk about his vision for Oregon. I was impressed by his views on restructuring the tax system, the role of education in job creation, and how these issues were intertwined in Oregon's recovery.
Peter Nordbye is a rational thinking person with a positive attitude toward solving Oregon's problems. Peter Nordbye would be a positive addition to the legislature. I urge voters to support him in House District 52.
Mike Persons
Sandy
Campaign on your own time
Legally appointed, legally elected or not: Many can consider something that may not be illegal as immoral or unethical. Opinions will differ; disagreements occur, it is after all, an election year.
Yet, could the politicians in the Cascade Locks City Council please refrain from running for office or justifying their presence in the midst of our council meetings? This would include attempting to condescend or debate another member who might also be running for your position, as well as members who are running to keep their positions, and members who may yet be recalled.
Proclamations, thank-yous and recognitions magically abound during the election season. Volunteers, staff and outstanding citizens should not be recognized only while you are running for office. They need to be recognized for their accomplishments, not to pad your vote numbers.
If you feel the need to continue to convince citizens vote for you, I would humbly submit that it is too late. At this point, you are running on your record.
Katelin Stuart
Cascade Locks
Obamacare has helped
It seems that major media outlets continue to tell us that President Obama's health care reform act is not popular. But if so, I'm convinced that as more of its provisions kick in and people are able to take advantage of it, the more they will support it.
Already there are signs that it's working:
The Census Bureau reports that — after years of increases — the number of uninsured Americans fell from 16.3 percent to 15.7 percent.
The Department of Health and Human Services states that consumers saved more than $2 billion on their premiums with the help of Obamacare's protections against overcharging by insurance companies.
The Affordable Care Act is currently closing the gap in Medicare prescription drug coverage, known as the doughnut hole. And beginning in January 2014, those who don't get insurance at work will be eligible for tax credits that will make coverage more affordable, and the health care law will enable 30 million people to get insurance. A website with a timeline explaining when various provisions take effect is at http://www.healthcare.gov/law/timeline/.
My husband and I were surprised to see that our own health insurance premiums did not increase this year — as they have every year in the past. I can't help but think we are benefiting from Obamacare.
But if Mitt Romney is elected president, he has vowed to repeal the Affordable Care Act. We can't afford to let that happen.
Tracie Hornung
Mosier
Film intrigues
"Architects and Engineers for 9/11 Truth," recently in Hood River for an excellent presentation during the week of events commemorating 9/11, conclude that the Twin Towers and Building 7 had to be the result of a controlled demolition. Their goal is to reopen the investigation.
Common sense, in which seeing a building pancake down and stay on its own footprint, would lead one to believe that the buildings were taken down by explosives. Images of buildings being blown up are familiar, especially in action movies and occasionally on TV news. Yet a large population of the U.S. still believes the official version of the 9/11 tragedy.
A&E's video "9/11: Explosive Evidence — Experts Speak Out" presents a wealth of new physical evidence, such as rivers of molten iron spewing from the towers, computer models of the building collapse, and most compelling, side-by-side images of the Twin Towers 9 and 12 second collapses with a verifiable controlled demolition.
It only makes sense to have a wider audience relook this important issue. Check out AE911Truth.org. Watch their video. Come to your own conclusion.
Linda Kanzinger
Timber Valley, Wash.
Unimaginable?
Imagine some volunteers who willfully choose to draw a line in the ground putting a community in danger. Imagine also someone who stepped up to the plate to keep a department going during this time of upheaval.
You really don't have to imagine it — that scenario actually happened last year in Cascade Locks when some volunteer firefighters chose to not respond. The person who stood up to help Cascade Locks during this difficult time was Jess Zerfing, a longtime resident of CL who this town has watched grow up eating, breathing, sleeping the fire department, and somebody who dedicated over 20 years of his life to be part of the fire/EMS department and whose family laid the foundation for the fire/EMS department in C.L.
Not only did Jess show extraordinary leadership during these very difficult times, over the past six years he has shown tremendous dedication to the community and its citizens by responding to almost 50 percent of calls — which is five times more than others in leadership positions, including paid staff!
And what was the reward for this man for his service and dedication? He was thrown under the bus by being told that he could continue to participate at the fire department but not in a leadership position while those who chose to put the town at risk, including one who does not even live in CL, were rewarded with leadership positions!
Our self-appointed council would rather promote people who were part of the uprising and who do not live in the area to leadership positions leaving the community at great risk and vulnerable with inexperience. What a slap in the face! What a shame!
As a community we should stand up for Jess Zerfing and let him know that we are unhappy with the council for allowing this decision. Regardless, our family would like to let Jess know how much we appreciate his past service and dedication to the community.
Lynn and Tiffany Pruit
Cascade Locks
English for sheriff
I am writing to express my support for Matt English for Hood River County sheriff. I have gotten to know Matt in the last several years, and have been incredibly impressed with the person I've come to know.
Matt truly is what he promises: accountable, accessible and involved. He has a wealth of information about the sheriff's office, the courthouse, and this community, and is always willing to answer questions.
I know many people who work at the courthouse, and each one describes Matt as dedicated, hardworking, consistent and reliable. What's even more notable is that throughout his campaign, he has remained positive and professional.
I truly believe that if elected, Matt will strive for what's best for our community and will be a driven, focused leader. I hope that you will join me in voting for Matt English in November.
Amanda Keith
Hood River
Vote for English
We are pleased to recommend Matt English for Hood River County Sheriff.
Matt has shown leadership and law enforcement skills through a broad range of experience, currently serving as a detective and public information officer. He is accessible and responsive to community needs. His dedication and hard work will continue the healthy and positive environment in the sheriff's office.
Joella and Paul Dethman
Hood River
'Dirty' voter
Greg Walden has again made NRDC's "Dirty Voter" list. Could it be because he has received $628,667 in campaign contributions from polluting industries and businesses?
Thirteen times this year Walden chose polluters first by voting against bills requiring industries to comply with clean air and clean water laws or for bills and amendments restricting or forbidding the EPA from enforcing laws and requirements already on the books.
Just one example of his votes for polluters help the House pass an amendment forcing the EPA to put "feasibility and cost" ahead of health science and medicine.
Basically, Walden is voting for corporate profit over human health and well-being. We do not need Greg Walden in congress, but big polluting businesses sure do.
Gary Fields
Hood River
Be consistent with vote
Integrity can be defined as consistency in thought, word and action.
If you complain that Obama is a socialist but you shop at Walmart where most everything they sell is made in Communist China, then you are not shopping with integrity.
If you are a Christian yet support the Republican Party, whose free market economic policies shout "survival of the fittest" (aka social Darwinism), then you're not following the teachings of Jesus Christ with integrity.
If you are worried about America's national debt and are voting for Romney, who has avoided paying taxes by stashing his money in Swiss bank accounts, Cayman Island tax shelters and shadowy Bermuda corporations, then you are not voting with integrity.
Mitt Romney's recent release of his 2011 taxes show little regard for integrity. The tax filing revealed that Romney held stock in CNooc Limited, a communist Chinese state-owned oil company.
If his money is invested in Communist China and in overseas tax shelters, how can we expect that giving more money to the rich, the so-called "Job Creators," will create more U.S. jobs?
Guy Tauscher
Hood River
Film gives warning
Everyone should to see the Movie "The Last Ounce of Courage"! We are losing our freedoms one at a time!
Wake up, American people! You are going to wake up soon with a dictator instead of a president!
Bobbi Reisner
Hood River
Studying Oregon
Dear residents of Oregon:
My name is Conner Miller and I am in fifth grade. I attend Brethren Heritage School in Modesto, Calif.
We are doing state reports this year in our History class. I have chosen to do my report on your state of Oregon.
If you should happen to read this in your local newspaper, I would greatly appreciate receiving any information or items regarding your state. You could send pictures, tourist attraction information, trivia about your state, or anything that would cause me to be more familiar with your state.
Please send to Conner Miller, in care of Brethren Heritage School, 3549 Dakota Ave., Modesto, CA 95358.
Thank you very much for helping me with my state report. I will appreciate any help you can give me.
Conner Miller
Modesto, Calif.
'Opt out' deadline near
The Columbia River Fellowship for Peace would like to remind parents of high school-aged children that they have until October to "opt out" of having their child's "confidential" contact information released to military recruiters.
The Hood River Valley High School student handbook states: "The school is required by the [No Child Left Behind Act] of 2001 to release names, addresses and telephone numbers of juniors and senior (males and females) unless a parent has 'opted out' of providing such information. The 'opt out' must be done every year prior to October. Forms for opting out will be included in the junior/senior registration packets or in the Summit Career Center."
The military can have as much, or more, of a presence in high schools as colleges, skill-building programs and prospective employers. "Opting out" will not prevent students from being exposed to military recruitment at school, nor will it prevent college contacts; it will only stop the calls at home.
Tell your Gorge-area high school that you want to opt-out your child from all of the following: The ASVAB (Armed Services Vocational Aptitude Battery) test, usually administered sophomore year; The JAMRS (Joint Advertising and Marketing Research Office) survey. This Pentagon-hired private company aims to collect student information from ages 16-25. Schools should provide opt-out forms in Spanish, as well.
It's our kids who are paying for the longest-running (unofficial) wars in U.S. history in Iraq and Afghanistan, in having to deal with the $1 trillion-plus debt hole from post-9/11 "defense" spending — or with their lives. More than 6,000 young American military personnel have died in Iraq and Afghanistan.
Peace now; Opt-Out!
Corie Lahr, Central coordinator
Columbia River Fellowship for Peace
Hood River Women's true birthright
Neat, tidy, and all swept away; all set for a clean slate. That is the oversimplification that I hear in Roz Luther's appeal for the importance of abortion for women. I don't know what the Republican Party's "top priority" is, but I do know that abortion rights seem to hold trump card within the Democratic platform.
What we don't hear in Roz's appeal, nor in the mainstream media, is about the devastation wreaked by two-plus generations of abortion on demand. Fallout from the downward spiral of sexual morality since the 1960s is all around us: rampant rise in teen pregnancies, out-of-wedlock births, and single-motherhood might be the most obvious.
Decreasing respect for women by men — probably brought on by a barrage of sexual titillation readily available in every media outlet, as well as a casual walk down most public streets — is not so obvious. Nor or the numerous studies linking abortion to breast cancer, as well as a host of psychological problems that are difficult to overcome. That is the short list.
And where are the rights of the father in all of this? Why are fair-minded, enlightened women so quick to dismiss the need to include a man's wishes in all of this? Is it because the "boyfriend" is the one driving us (often with insistence) to the abortion clinic?
The breakdown of the family is death to a nation. Let's not sanitize or do any more to polarize this issue. I am sick to the core of the yammering for "rights" by women who already have every right to educate themselves, or not; to marry, or not; to have a career, or not; to raise a family, or not.
Availability of basic health care is another issue — one that I have plenty of interest in. Defending a questionable law handed down by a few Supreme Court justices, interpreted in the extreme to include abortion for all nine months and for virtually any reason (that's right, folks; we rival China for that honor) is not in my "health" interest.
Women might have "brains and fertility," but neither should be taken for granted. As a 53-year-old woman who raised two daughters and has been through all the "liberated" culture has had to offer, I say it's time to reclaim our real birthright: the right to the respect and honor that comes from first respecting ourselves.
Jeanne Hart
Hood River