Friday, September 28, 2012
Author Sjostrom in HR Oct. 5
Waucoma Bookstore is hosting Gorge author Seth Sjostrom for an author reception on Friday, Oct. 5, from 5-8 p.m. at the bookstore (212 Oak St., Hood River). Sjostrom will be discussing and signing his book "Blood in the Snow."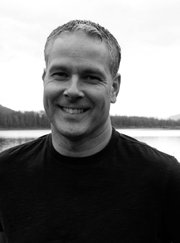 About the Book
A mysterious plague of slain animals leads Sean Kendall and U.S. Wildlife Officer Adam Raines hot on the trail of a deadly poaching ring. The deeper they get into catching the killers, the more horrific of a reality they uncover. Their poachers are the fringe of a far more sinister enemy - a group of radicals who call themselves the "Blue Army". As Sean and Adam edge closer to the truth, they reveal an insidious plot to assault a Free Trade Conference being held in Seattle.
About the Author
Seth Sjostrom lives in Washington state with his son. Seth splits his time in the scenic Columbia River Gorge communities of Camas and Skamania in Washington. A graduate from the University of North Carolina system, he has been a Northwest adventurer for over a decade.
Dennis Johnson plays Waucoma Club Oct. 6
Slide guitarist Dennis Johnson & The Mississippi Ramblers are returning to Waucoma Club on Saturday October 6. Dennis Johnson is one of the elite slide guitar players performing today. Drawing comparisons to slide guitarists Robert Johnson and Roy Rogers, Johnson masterfully elevates the art of slide guitar across many genres of music including Blues, New Orleans, Rock, and Swing. His scorching slide guitar captivates audiences and gets people dancing. "Highly Recommended" touts Real Blues Magazine. A "masterful guitarist" proclaims Blues Underground Network. Blues Bytes Magazine lauded his "amazingly adept" slide guitar technique.
The Waucoma Club, Hood River, Saturday, Oct. 6, 9:15 p.m. No cover charge.
Gorge Green Home Tour Oct. 6
The Gorge Green Home Tour has something for everyone: 15 sustainable homes and buildings, ranging in budget from $15,000 to $10 million, showcase a wide variety of sustainable strategies including using salvaged materials, cutting edge passive house design, and innovative photovoltaic systems. The self-guided tour begins at the Hood River Middle School's new LEED-platinum (net zero) Science and Music Laboratory, and includes stops at Turtle Island Food's new manufacturing facility, Root Design Build's Shift House, Neil Kelly Construction's LEED-certified home and many more.
Saturday, Oct. 6, 9 a.m. - 4 p.m. Starts at Hood River Middle School; $10/person, $5/biker, $25/carpool.
For more information, visit http://www.cgec.org/events/green-living-tour/
Portage Grill presents live comedy with Dwight Slade and Leah Mansfield Oct. 19
"Dwight Slade's stand-up has gained international stature after earning a five-star review from Scotland's Minister of Culture at the prestigious Edinburgh Fringe Festival and appearances at the Montreal Just For Laughs Festival. He followed this with a tour in Afghanistan performing for US Troops and a tour of Israel. After a stellar performance at the 2008 Comedy Festival in Las Vegas, Slade was chosen to appear on a Tonight Show feature. Slade's Hi-Def Comedy Special, "Right & Raunch" is now available on DVD."
Dwight Slade & Leah Mansfield, Friday, Oct. 19, 8 p.m.
Tickets are $12. For information or tickets call (541) 298-3287. 21 and over. The Portage Grill - Shilo Inn, 3223 Bret Clodfelter Way, The Dalles; 541-298-3287.
Tickets on sale for 'Wild and Scenic' film festival
Tickets for the 5th annual Wild and Scenic Film Festival in Hood River are on sale now at:
http://crag.org/2012/09/20/on-tour-in-hood-river-5th-annual-wild-scenic-film-festival/
The festival will be at the Columbia Center for the Arts on Nov. 9-10.
More music notes (late breaking news!)
Everybody's Brewing:
Get down with the band Jack Root Friday, Sept. 28. Don't forget to join Everybody's at HOPSFEST in Hood River onSaturday, and kick back with the Last Local Sunday Concert from 6-8 p.m. with Aaron Keim.
Pint Shack:
Music at Pint Shack on Saturday, Sept. 29, with the Quick and Easy Boys. Music starts at 10:30 p.m.
Naked Winery:
The MacMillan, McAlexander and Bell Trio , Friday, Oct. 5, 7-10 p.m. Jim MacMillan will be performing an eclectic evening of original guitar and vocal compositions, accompanied by Ryan McAlexander on fretless acoustic bass guitar and Randy Bell on cajon and hand percussion.