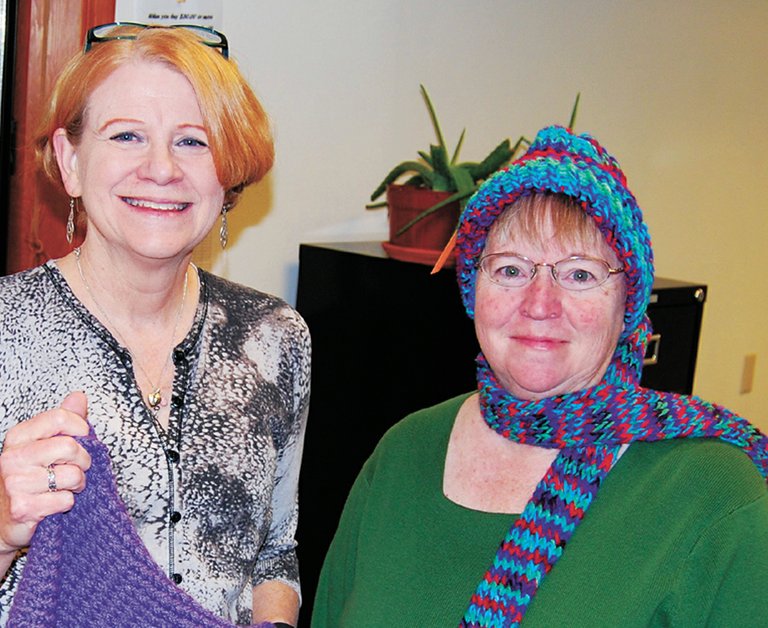 Opportunity Connections celebrates its 46th anniversary Thursday by hosting the annual spaghetti dinner from 5:30-8 p.m. at the Mid-Columbia Senior Center, 1112 W. Ninth, in The Dalles.
The dinner will include silent auction, music and dancing, and prize drawings.
Tickets are available to purchase at Waucoma Bookstore or at the door; they are $9 for adults and $4.50 for children under 12.
For more information about the event call 541-386-3520 or visit opportunityconnections.org.
Opportunity Connections is a private, nonprofit organization based in The Dalles and Hood River — including a new facility on the Heights at 1102 12th St., in addition to the sheltered work location in Pine Grove.
Executive Director Rita Rathkey said the Heights site is evolving into a gathering place for clients and the community. The building also houses Community Action Program offices.
Since 1967 Opportunity Connections has helped find community employment for people with a variety of disabilities. It works with employers to make part-time positions available that are beneficial to both the client and the employer.
Opportunity Connections has a vocational program called Project Connection which builds skills to employability. Its residential service offers 24-hour support in a group home or while the person is living independently.
Local businesses provide opportunities for people with disabilities in the community through programs such as Gorge Security Shred, OC Janitorial, assembly work and bulk mail services.
Opportunity Connections has also announced two new programs, including an online directory to support and connect other nonprofits in the five counties of the mid-Columba Gorge.
The directory is at GorgeLink.com and is already populated with more than 100 organizations, according to the website editor, Katie Maple. Opportunity Connections also has created a Facebook page which lists the immediate needs for any of the organizations in the directory.
Nonprofits that would like to be added to the directory or who have an immediate need for their Facebook page, can contact Opportunity Connections through the website or email kmaple@opportunityconnections.com.
Maple said Opportunity Connections is operating the free service because its nonprofit mission includes removing barriers for people with disabilities and supporting them in their own communities.
"Part of this effort is building community awareness and a connected support system," Maple said. "We appreciate the array of services that other nonprofits provide toward our mission and want to help support those services in any way we can."
Since most nonprofits do not have marketing people on staff and have a great need to reach more people with fewer resources, the GorgeLink.com directory will act as a "one-stop shopping center" for helping and giving.
The listing provided for each organization not only gives contact information, but links to websites and Facebook pages, a brief description of what they do, as well as a list of things that everyone can do to help out that organization.
To go along with the directory, Opportunity Connections has created a Facebook page where only the immediate volunteer and donation needs of the organizations will be posted. OC will also be providing marketing for the website.
Opportunity Connections has also started a companion website called GorgeLinkFaith.com that lists all the faith groups in the five counties. When completed, the directory listings will include contact information, what they believe, as well as what they do for their community and how you can help them.
Maple said, "Individual people are the best resource for giving; but they want to give where it means the most to them. These directories will open up more options for giving."
"It's a win-win situation when we effectively assist and interact with our customers and co-workers with disabilities," Maple said. "Really, we all want the same thing. Just to be treated with a little respect."
For details on this and other Opportunity Connections programs, contact the Hood River site at 541-386-3520.