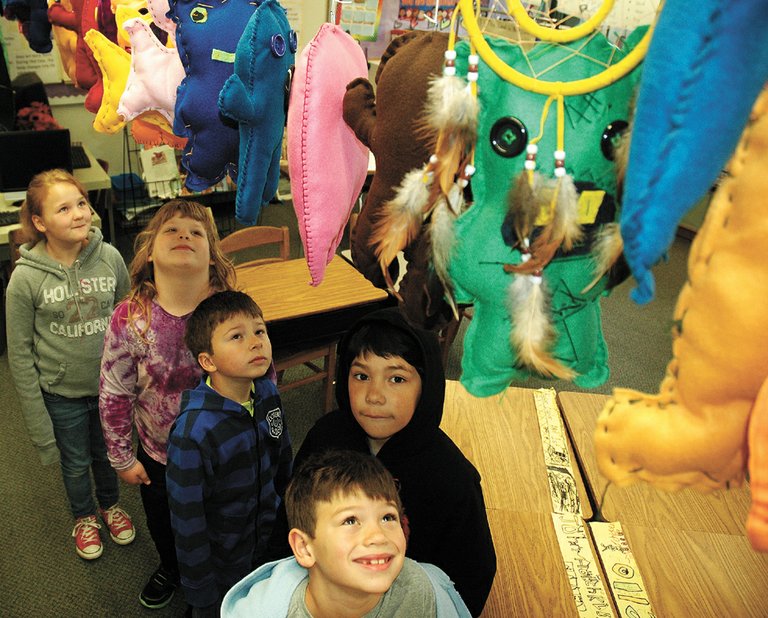 Two fundraisers will be held April 11: the annual May Street Lasagna Feed and Art Auction, and the HRV Fashion Show and Art Auction. The events will raise funds for art, fashion and scholarship programs.
n
May Street Elementary School will hold its annual Teddy Webber Scholarship Dinner and Student Art Auction on Thursday, April 11. This event, which began in 1997, is held to raise money for the school's artist in residence program and the Teddy Webber scholarship fund.
All are welcome to join in this community celebration featuring a lasagna dinner prepared by the chefs at Celilo and 3 Rivers Grill restaurants.
Dinner is served from 4:30-6:30 p.m. Tickets are $8 for adults; $4 for students and seniors.
The evening's family fun includes a silent and live auction, student art show and sale, plus a bouncy house and face painting for the kids. The live auction begins at 6:30 p.m. with local auctioneer Ron Chamness.
Some of the items being auctioned this year include beautiful and unique art pieces made by students specifically for the event, a Slingshot SUP board creatively colored by May Street students, passes to Mt. Hood Meadows and a three-night beach house getaway.

For more information call the May Street Elementary School office at 541-386-2656.
n
The Hood River Valley High School Fashion Club is holding its third Fashion Show and Silent Art Auction, this year at a new venue: Columbia Center for the Arts.
The event will open with an art auction in the lobby, beginning at 6:30 p.m. The fashion show will follow in CAST Theatre at 7 p.m.
Tickets are $15 and are be available only at the Columbia Center for the Arts. $15
Approximately 15 high school fashion designers will showcase their original designs. The designers have made the fashions from a design concept, sewed and fit the models. All ages are invited.
The art auction will feature art made by HRVHS art students with teacher Cathy Stever. The pieces for sale will include ceramics, glass and painting.

All proceeds benefit the Fashion Club and art program at HRVHS.