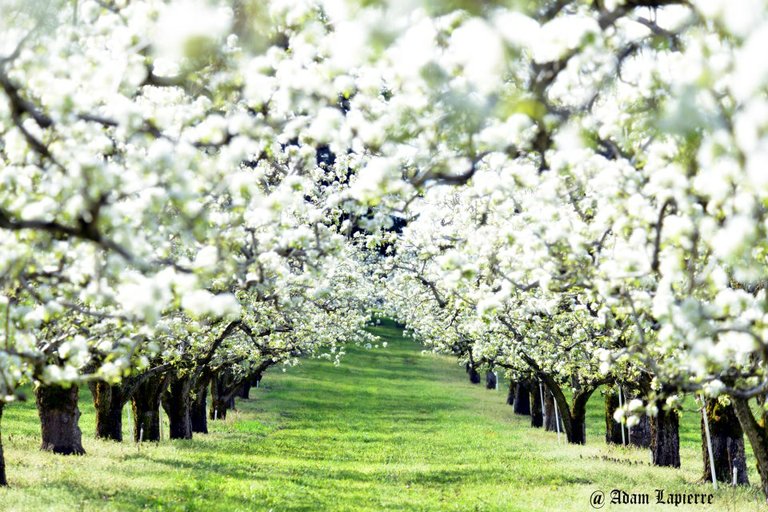 Hood River — Three weekends of scenic beauty and community activity start Friday.
It's time for the annual Hood River County Blossom Festival, all around the valley.
The Blossom Fest, sponsored by Hood River Chamber of Commerce (hoodriver.org), runs April 12-28, with many events focused in the April 20-21 weekend.
There will be plenty to find starting Friday, including wine and art tours, an alpaca fiber show and antique aircraft show.
Panorama, the Hood River News' annual special section, will be published Saturday, April 13. You will find all event details, along with numerous features and photos, within the four sections — Blossoms, Reflections, Community and Recreation — of this colorful, informative four-part section.
One such event, Winery Passport Weekend, happens all over the Gorge, April 12-14. Discover a "World of Wine in 40 Miles" during Passport Weekend with exclusive offers at more than 28 Gorge wineries.
Mosier celebrates Blossom Festival with its annual Community Dinner from 11:30 a.m. to 3 p.m., hosted by Mosier Grange and Mosier Volunteer Fire Department.
The dinner will be at Mosier Grange Hall, just a few blocks from exit 69 off of Interstate 84.
Cost is $10 for adults, ages 6-12 pay $2. Those under age 6 eat free. Menu features grilled salmon, glazed ham, main dishes, salad and a cherry dessert.
After you eat, take a drive through the Mosier valley to view the blossoms and wildflowers; the route is marked by signs.
Also scheduled this weekend are the Second Saturday at Western Antique Aeroplane & Automobile Museum, Foothills Alpaca Fibre Show and Trunk Sale in Odell, and Gorge Artists Open Studios tour, throughout Hood River, Parkdale, Mosier, The Dalles and White Salmon. (gorgeartists.org).
Looking ahead: Traditional Blossom Festival events scheduled for April 20-21 include:
Blossom Craft Show, April 20-21, and Quilt Fair at Hood River County Fairgrounds.
Blossom Time at The History Museum, April 19-21. Hours are Friday-Saturday 10 a.m. to 5 p.m.; Sunday 1-5 p.m.
Parkdale Fire Department 20th annual barbecue and casino night, April 20, 5-11 p.m.
Parkdale Grange Blossom Dinner, both days, 11 a.m. to 5 p.m.
West Side Fire Department breakfast, April 21, 7-11 a.m.